Gazeta Wyborcza,

Poland


Mr. Comey's 'Regret':
When saying 'Sorry' is
'Beneath U.S. Dignity'
TRANSLATED FROM POLISH


"'An expression of regret in
the language of diplomacy
means a lot,' says Foreign
Minister Schetyna. 'In English,
"I regret" implies a person
has made the decision to
repent. That shows courage
on the part of the FBI director.
'I am sorry' means "I apologize
to someone for something I
did," which suggests a
dependence on the person
being apologized to. That
would be beneath the dignity
of the FBI director and the U.S.'"

— Polish Foreign Minister
Grzegorz Schetyna
COMEY: TIME TO SAY 'SORRY'?
DEUTSCHE WELLE: Chancellory
Spokesman on NSA Scandal -
'No Better Partner than USA'
OVB Online,

Germany


Latest NSA Revelations
Pose 'Danger' to Merkel
TRANSLATED FROM GERMAN


"This time it isn't about fighting
terrorism, but classical industrial
espionage. The defensive reaction
of the [German] government
camp indicate danger ahead: BND
Chief Gerhard Schindler say he
belatedly learned about these
operations and political leaders
only much later. This reflects
badly on him and plunges the
Chancellor's Office into trouble."

— COLUMNIST Georg Anastasiadis


NSA SCANDAL: MERKEL IN HOT SEAT
TIME TO CALL OFF THE DRONES?
Der Spiegel,

Germany


German BND Helped Spy
on Germans, Europeans,
European Firms for NSA


"In 2008, at the latest, it became
apparent that NSA selectors were
not only limited to terrorist and
weapons smugglers. They also
included the European defense
company EADS, the helicopter
manufacturer Eurocopter and
French agencies. But it was only
after the revelations made by
whistleblower Edward Snowden
that the BND decided to probe
the issue. In October of 2013, an
investigation concluded that at
least 2,000 of these selectors
were aimed at West European
or even German interests."

— REPORTERS Maik Baumgartner,
Nikolaus Blome, Hubert Gude,
Marcel Rosenbach, Fidelius
Schmid, Jorg Schindler


GERMAN ON GERMAN SPYING FOR NSA
Le Courrier,

Switzerland


Impunity of Multinational
Companies Must End with
Overdue Global Treaty
TRANSLATED FROM FRENCH


"From their European or American
headquarters, multinational firms
aren't content simply exploiting the
competition between workers.
They also take advantage of legal
borders to skirt their corporate
responsibilities. He who pays issues
the orders? Perhaps, but those
doing the ordering now wash their
hands of the acts committed in their
name around the planet. ... We can't
simply accept that companies which
govern the lives of hundreds of
millions remain above the law."

— COLUMNIST Benito Perez
IS IT TIME TO REIGN IN CORPORATISM?
BBC News,

U.K.


U.S. Admits 3 American
Citizens and One Italian
Killed in al-Qaeda Raids


The United States made an odd
admission today. On one hand,
it says it accidentally killed an
American and an Italian citizen
held hostage by al-Qaeda. On
the other, it says it also killed
two other Americans it didn't
intend to, but is apparently not
ashamed it did so without a fiar
trial - a quaint constitutionally-
protected right which, like
those guaranteed under the
4th Amendment - no longer
applies in today's Washington.

— MANAGING EDITOR
William Kern


GADAHN: KILLED WITHOUT TRIAL
Daily Mail,

U.K.


Governments 'Hiding Alien
Presence' says Former Canada
Defense Minister Paul Hellyer


"Much of the media won't touch the
documents. 'You just have to keep
working away and hope that someday
you get a critical mass. ... The public
will say, in one way or another, 'Mr.
President or Mr. Prime Minister', we
want the truth and we want it now
because it affects our lives."

— FORMER CANADA DEFENSE MINISTER
Paul Hellyer
WOULD THE GOVERNMENT LIE TO YOU?
Le Monde,

France


We Must Reject TTIP
Dispute Mechanism; a
'Threat to Democracy'
TRANSLATED FROM FRENCH


"The so-called Investor-State
Dispute Settlement establishes
a de-facto private, parallel and
supranational judicial system,
which is accessible only to
foreign investors - decisions of
which could be imposed on
national and European courts,
including the European Court
of Justice! Moreover, the ISDS
is marked by the opacity of its
procedures and its decisions,
high costs (from $5 to $10
million [per case] on average),
no possibility of appeal and
conflicts of interest: there are
about 15 lawyers in the world
who act as both 'arbiters' and as
legal counsel for companies, and
who have already participated
in over half of all such disputes."

— OPEN LETTER TO
French Government


LEADERS IGNORE TTIP OPPOSITION
Diario de Noticias,

Portugal


The Batman-Superman
Trailer and the Demise
of Good Cinematic Taste
TRANSLATED FROM PORTUGUESE


"Of the reactions to the Batman
vs. Superman trailer release in
the U.S. film press, I read an
odd column by Graeme McMillan
of the Hollywood Reporter. ...
At a certain point, McMillan
acknowledges that trailers are
no more than 'tricks' to convince
viewers that the film comports
with their preconceived notions.
McMillan defines the ultimate
test of a trailer with puerile
phrase: To convince the audience
that, 'hey, this movie is exactly
what you want to see!' If movies
are thought of only in terms of
what 'you want to see,' it suggests
that good taste is on its death bed."

— COLUMNIST Joao Lopes
THE BEST HOLLYWOOD CAN DO?
Guardian Unlimited,

U.K.


U.N. Rapporteur: To Prevent
Migrant Deaths, Rich Nations
Must take a Million Refugees


"We could collectively offer to resettle
one million Syrians over the next five
years. For a country like the UK, this
would probably be around 14,000 per
year for five years. For Canada, less
than 9,000 a year for five years – a
drop in the bucket. For Australia, it
would probably be less than 5,000 per
year for five years. We can manage it."

— U.N. Special Rapporteur, Human
Rights of Migrants Franηois Crιpeau
WILL WEALTHY NATIONS PONY UP?
Der Spiegel,

Germany


Secret Files Expose the
Structure of Islamic State

"An Iraqi officer planned Islamic
State's takeover in Syria. Der
Spiegel has been given exclusive
access to his papers. They portray
an organization, while seemingly
driven by religious fanaticism,
is actually coldly calculating."

— REPORTER Christoph Reuter
SADDAM SPY IS 'THE ARCHITECT'
Guardian Unlimited,

U.K.


Google Apologizes for
'Nonsense' Traffic Stats
Cited in Response to E.U.

In seeking to defend itself against
EU anti-trust charges that it abuses
its dominant position in search to
diminish its competition, Google
last week cited statistics that it
now admits were 'nonsense'. The
incorrect statistics had to do with
Google News, which it cited in
an attempt to diminish charges
that the firm monopolized online
shopping services.

— MANAGING EDITOR William Kern
BBC News,

U.K.


FBI Chief's Comment on the
Holocaust Elicits Polish Fury


"In a Washington Post article aimed
at education agents on the Holocaust,
Mr. Comey wrote: 'In their minds,
the murderers and accomplices of
Germany, and Poland, and Hungary,
and so many, many other places didn't
do something evil. 'They convinced
themselves it was the right thing to
do, the thing they had to do. ... This
sparked a storm of protest in Poland."

— BBC NEWS ITEM


COMEY SPARKS OUTRAGE IN POLAND
Russia Today,

Russia


VIDEOS: A Russian Take on
the 2016 Race, Yemen, Iran,
Ukraine, Putin and More

The standoff with Russia over Ukraine
has continued even as the controversy
over Iran's nuclear program and the
emergence of Islamic State have taken
its place at the top of the headlines.
That means that our corrupted media
have given even less attention to the
Russian narrative as it did when the
Ukraine crisis was at its height. In our
effort to provide coverage of the
U.S. that the CNNs, Foxs, ABCs and
NBCs of the world will never carry,
here are recent segments from Russia
Today and Ruptly. At least in RT's case,
we know it's state media, as opposed
to U.S. corporate media - which is
comprised of national security state
shills that pretend to be independent.

— MANAGING EDITOR William Kern
PRESENTING THE RUSSIAN NARRATIVE
Die Welt,

Germany


Obama: Hillary Clinton's
Even More Polarizing Foil
TRANSLATED FROM GERMAN


"President Obama will best serve
Hillary Clinton by acting as a foil -
as a contrast. By comparison with
Obama, the potentially polarizing
Clinton becomes a wholesome
alternative for a wide variety of
voters. ... Meanwhile, her party's
leftist idealists and their backers
will seriously not want to stand on
the sidelines when a woman could
become president - and right after
an African-American achieved it."

— COLUMNIST Daniel-Dylan Bohmer
LESS POLARIZING BY COMPARISON?
WikiLeaks, Financial Times,

U.K.


WikiLeaks Publishes Hacked
Sony E-mails; Explains Why


"WikiLeaks has posted the entire
hack of the Sony Database in
searchable format to offer a 'rare
insight into the inner workings of
a large, secretive multinational
corporation. The work publicly
known from Sony is to produce
entertainment; however, Sony's
Archives show that behind the
scenes the firm is an influential
corporation, with ties to the
White House, with an ability to
impact laws and policies, and with
connections to the United States
military-industrial complex."

— WIKILEAKS Press Release


SONY HACK: WIKILEAKS STRIKES AGAIN
Reuters,

U.K.


The E.U. Accuses Google of
Abusing Web Search Power

"The European Union accused Google
of cheating consumers , competitors
by distorting search results to favor
its own shopping service, after a five-
year investigation that could change
the rules for doing business online."

— REPORTERS Julia Fioretti
and Alastair Macdonald
SHOULD GOOGLE BE FINED OR DISMANTLED?
Gazeta Wyborcza,

Poland


Hillary Reinforces 'Quasi-
Feudal System' in America
TRANSLATED FROM POLISH


"America increasingly belongs to
the millionaires and billionaires.
A quasi-feudal system has formed
in which the fate of a man and
his future position in life are
determined at birth. A handoff
from the Bushes to the Clintons
would confirm that the unhealthy
process is occurring not only in
finance but politics as well. ...
To my surprise, Americans, at
least those that support the
Democrats, don't seem to mind. I
have to admit to a personal bias
here, as I do not understand the
reasons for Clinton's dominance."

— COLUMNIST Mariusz Zawadzki


JEB AND HILLARY: TIME TO STEP ASIDE?
NO MERCT FOR BLACKWATER GUARDS
Deutsche Welle,

Germany


Hillary's Baggage
Curbs Enthusiasm


"Her first presidential loss
to an initially unknown
outsider named Obama hit
her hard. It never left her
and it noticeably shapes the
the current campaign. ...
the Clinton team should
contemplate the fact that
the announcement of her
candidacy hasn't triggered
major voter enthusiasm."

—CORRESPONDENT
Gero Schliess


IS POWER ITS OWN REWARD?
UK, Canada, Israel, China


Editorial Reaction to the
Hillary Campaign Launch


Views from around the world have
begun to emerge about her timing,
her gender, her experience, her
baggage and every aspect of what
makes her such a political lightning
rod. As usual, the British are first
out of the gate with opinion rather
than only straight news coverage,
with other English-language media
coming next, and soon, no doubt,
more reaction from around the
world in every language possible.

— MANAGING EDITOR William Kern
HILLARY CLINTON: COY NO MORE
Telegraph, The Observer

,

U.K.


Castro Praises Obama
but Attacks U.S. Policy


In his remarks at the Summit of
the Americas in Panama, Cuban
leader Raul Castro is making an
interesting distinction between
President Obama, who is of
course president of the United
States, and U.S. foreign policy,
which Castro says Obama wasn't
responsible for. Here are two
columns from The Telegraph
and The Observer that highlight
the comments by Raul Castro.

— MANAGING EDITOR William Kern


LIKE THE MAN; NOT THE POLICIES?
Guardian Unlimited,

U.K.


Obama Prepares to Meet
President Nicolas Maduro


"As the two antagonistic leaders
prepared to meet face to face at
the Summit of the Americas, they
used preliminary events in the
host nation Panama to project
their differing perspectives."

— CORRESPONDENT
Jonathan Watts
CAN AN ACCOMMODATION BE FOUND?
Chosun Ilbo, Russia Today, Reuters,
Ukraine Today, New York Times


South Korea, U.K., Russia, U.S.


Czech Leader, Stung
by Critics, Quits Victory
Day Plans in Moscow


Controversy over plans by Czech
President Milos Zeman to accept
Russia's invitation to 2015 Victory
Day celebrations has been raging
all week, culminating today.

— MANAGING EDITOR William Kern


CZECH PRESIDENT 'GROUNDED'
Guardian Unlimited,

U.K.


Obama Hints at Cuba
Breakthrough; Kerry,
Cuba Counterpart Talk


"Cuba expected to be struck
from list of state sponsors of
terrorism, while Kerry and
Cuba Foreign Minister Bruno
Rodriguez counterpart sit
down for highest-level talks
in more than five decades."

— CORRESPONDENT
Jonathan Watts
U.S.-CUBA ICE MELTING PROCEEDS
TELEGRAPH: Guantanamo Residents:
'How can Cuba Talk to the U.S. While
they are Occupying Our Land?'
CRACKDOWN AT AMERICAS SUMMIT
TELEGRAPH: Guantanamo Residents:
'How can Cuba Talk to the U.S. While
they are Occupying Our Land?'
FAZ,

Germany


U.S. Army March Encounters
Surprising Czech Opposition
TRANSLATED FROM GERMAN


"leftists wanted to block the convoy's
passage and on social media called for
the use of force. … A complaint was
even filed with the attorney general's
office in Brno against Prime Minister
Bohuslav Sobotka, Foreign Minister
Lubomir Zaoralek and Defence Minister
Martin Stropnicky. They are being
accused of 'high treason' for approving
passage for the American convoy."

— CORRESPONDENT Karl-Peter Schwarz
CZECHS LESS CERTAIN OF WHO TO SUPPORT
Le Monde,

France


Iran Nuclear Deal: By Far
the Least Appalling Option
TRANSLATED FROM FRENCH


"The burden of sanctions has without
doubt brought Iran to the negotiating
table, but has in no way deterred the
country from boosting its capacity for
uranium enrichment - which is the
path to obtaining a nuclear weapon. ...
In this case, the status quo will not
suffice. To wait is to take the risk of
allowing an Islamic Republic working
day in and day out to enrich more
fissile material for military purposes."

— EDITORIAL, Le Monde


IRANIANS HOPE FOR BETTER FUTURE
The Telegraph,

U.K.


Tabloids are Told to 'Hand
Over' Video of Final Moments
before Germanwings Crash


"French authorities initially denied the
existence of the clip, which allegedly
relays in a 'few seconds' scenes of chaos
and passengers screaming 'My God' in
several languages. But they are now
calling on anyone in possession of such a
film to 'hand it over to investigators.'"

—REPORTERS
Henry Samuel, Rory Mulholland
VINDICATED - BUT FOUR YEARS LOST
Paris Match,

France


Exclusive: Video Reveals
Final Moments Before
Germanwings Disaster


"Paris Match has obtained a video
taken during the final seconds of
the ill-fated Germanwings flight
4U9525 and found among the
wreckage by a source close to
the investigation. Its origin - a
cellphone - was clear. The scene
was so chaotic that it was hard
to identify people, but the sound
of the screaming passengers made
it clear that they were well aware
of what was about to happen."

—NEWS ITEM, Paris Match


FOUND: VIDEO FROM THE CRASH
REUTERS: Expected Iran
Nuclear Deal 'Worse than
Israel Feared': Netanyahu
RUSSIA SPURNS RUSSIA'S SPURNERS
RUSSIA TODAY: Snowden
Talks Surveillance, Privacy
with Swedish Lawyers
de Volkskrant

The Netherlands


No Hillary, Don't Do It!
TRANSLATED FROM DUTCH


"Let me come straight to the point
the Dutch way - straightforward and
without lame excuses: Please retire.
Forget your presidential ambitions.
Enough is enough. Please don't do it."

— COLUMNIST Charles Groenhuijsen
A PLEA TO HILLARY FROM THE DUTCH
The Local,

Sweden


Swedish MPs Meet
Snowden in Moscow


"We discussed his journey
and he gave us a nuanced
accounting of how mass
surveillance operated and
what doesn't . ... He also
gave us his point of view
on what comprise effective
anti-terrorism measures
and what doesn't. ... I am
impressed by his courage."

— Sweden MP Jakop Dalunde


THE NEXT STOP FOR SNOWDEN?
RUSSIA TODAY: Snowden
Talks Surveillance, Privacy
with Swedish Lawyers
Diario de Noticias,

Portugal


The U.S.-Israel Unraveling: A
Sign of 'Deep Transformation'
TRANSLATED FROM PORTUGUESE


"We're witnessing divisions so deep
that it's hard to find anything relevant
passing between Israel and the United
States. ... Countries like Israel, Saudi
Arabia, Turkey and Egypt look with
great suspicion at a U.S. orientation in
favor of Iran and easing of sanctions in
exchange for transparency on uranium
enrichment or 'unofficial' coordination
in the battle against the Islamic State."

— COLUMNIST Bernardo Pires De Lima
A SIESMIC SHIFT BIGGER THAN ISRAEL
DEMOCRACY: A LITTLE OPTIMISM
Guardian Unlimited,

U.K.


LIVE BLOG: Germanwings
Co-Pilot 'Crashed Aircraft'


"The co-pilot of the Germanwings
jet that crashed in the French Alps
deliberately forced the plane into
the descent that led to the disaster,
the prosecutor said. He pressed a
button that accelerated the Airbus
A320's descent when alone in the
cockpit. 'It was a voluntary action.'"

—GUARDIAN Live Blog


PLANE CRASHED INTENTIONALLY
Guardian Unlimited,

U.K.


Charged with Desertion,
Sgt. Bowe Bergdahl
May Get Life in Prison


"The longest-held U.S. prisoner
of war of the post-9/11 era will be
charged with misbehavior before
the enemy and desertion and faces
a potential penalty of life in prison.
A court martial proceeding for Sgt.
Bowe Bergdahl will be a dramatic
fall from grace for a soldier whose
release after five years in Taliban
captivity was a priority for Obama."

— CORRESPONDENT
Spencer Ackerman


BERGDAHL: DRAMATIC FALL FROM GRACE
Der Standard,

Austria


Austrian Lawmakers
'Terminate Silence'
Over NSA Spying
TRANSLATED FROM GERMAN


"NSA whistleblower Edward
Snowden warned of how U.S.
intelligence works with E.U.
nations that filter out traffic
belonging to their citizens.
However, because of states
that collaborate with it, the
U.S. is able to obtain data on
all E.U. citizens. Llawmakers
are in broad agreement that
it is unacceptable for foreign
spies to illegally intercept,
store and monitor data of
Austrian, European citizens."

— COLUMNIST Fabian Schmid


NOW: AUSTRIAN NSA COMMITTEE
Corriere Della Sera,

Italy


Jewish No More?:
Netanyahu's Victory
is a Loss for Israel
TRANSLATED FROM ITALIAN


"Israel hasn't won, because
little or nothing has changed.
In fact, the country may now
be pushed into a dangerous
self isolation as the region is
boiling over with ancient
tensions and bloody recent
conflicts. ... Arabs living in
the country may now be
capable of silencing all their
divisions and united as a third
political party in the Knesset.
It may be a sign of the future
when in the absence of two
states the majority in Israel
is no longer Jewish."

— COLUMNIST Antonio Ferrari
BIBI: THREAT TO THE JEWISH STATE?
The Economist,

U.K.


The Price of Bibi's Comeback


"Next month the Palestinian Authority
will join the International Criminal
Court, where it will seek to indict
of Israel for war crimes, both over the
conduct of last summer's war in Gaza
and Jewish settlements in the occupied
territories. ... Netanyahu will need
American help to fend off the pressure,
but Israeli diplomats fear that Obama
may be less willing to fight on Israel's
behalf, or will seek to extract a price."

— ANALYSIS, The Economist


BIBI FACES SHORTAGE OF U.S. SUPPORT
Guardian Unlimited,

U.K.


Obama Snubs Netanyahu;
Criticizes 'Divisive Rhetoric'


"The White House has made clear its
dismay at Prime Minister Netanyahu's
sweeping victory in the Israeli polls
with a stinging rebuke of 'divisive
rhetoric' used by the Israeli leader in
the closing stages of the election. ...
Furthermore, Obama has not called
to congratulate him on his victory."

— CORRESPONDENTS
Paul Lewis and Alan Yuhas


FACING THE ELECTION AFTERMATH
Der Standard,

Austria


NSA Spying on Austrian
Firms and People 'Takes
on Whole New Dimension'
TRANSLATED FROM GERMAN


"In addition to the Austrian Web
provider, the document discloses
other targets, such as members of
the Philippine government, the
largest Saudi ISP, a Pakistani cyber
security firm as well as a resort
hotel in Honduras in which the
United Fruit Company receives
South American official delegations.
With this variety of examples from
the spy programs under Upstream,
the NSA-author of the presentation
will have wanted to demonstrate
the best possible range of targets."

— REPORTERS Fabian Schmid
and Markus Sulzbacher
SNOWDEN HITS JUST KEEP ON COMIN'
REUTERS: Abbott says Australia will
Soon Decide Whether to Join AIIB
THE TELEGRAPH: U.K. Must
Resist Taking Sides as U.S., China
fight for Financial Supremacy



Guardian Unlimited,

U.K.


Boko Haram-ISIS Alliance:
Likely Just a 'Cry for Help'

"The alliance is unlikely to amount
to much immediate collaboration
on joint operations. It may, in fact,
be more of a cry for help, given
the recent string of defeats Boko
Haram has sustained in recent days."

— COLUMNIST Simon Tisdall
Reuters,

U.K.


P5+1 Discuss the End of Iran
Sanctions; Plan Could Render
U.S. Republican Efforts Moot


"Secretary of State Kerry told Congress
that an Iran nuclear deal wouldn't be
legally binding, meaning the next U.S.
president may choose not to implement
it - a point emphasized in an open letter
by Republican senators to Iran's leaders.
... But a Security Council resolution on
a nuclear deal with Iran could be legally
binding. That could undercut attempts
by Republicans to unravel an agreement. "

— REPORTER Louis Charbonneau
Elsevier,

The Netherlands


Study: Alarming Number
of Muslims in Europe
Back Islamist Extremism
TRANSLATED FROM DUTCH


"It's like mopping the floor next
to a fire hose: national security
is in constant danger. This is a
group who are not concerned
with laws of secular Western
societies. ... This will not be
resolved through dialogue while
immigration from Muslim nations
merrily goes on. Halting it is the
first necessary step. This is an
inconvenient truth we must heed."

— COLUMNIST Afshin Ellian
EXTREMISTS: HOW MANY ARE THERE?
Die Tageszeitung,

Germany


Defeating Disembodied
Spies in the Digital Age
TRANSLATED FROM GERMAN


"How can we understand why
people, who in their gardens
protect their vegetable beds
from view with well-tended
hedges, aren't upset by the
fact that there's an entity for
which no screening exists - an
entity that sees all and hears
all? To be able to understand
and criticize this is the most
urgent task of people today. "

— COLUMNIST
Daniel Kretschmar


THE DIGITAL PYNOPTYCON
The Telegraph,

U.K.


Jimmy Wales, Wikimedia
Suing NSA and DOJ Over
Mass Spying Operations


"'The harm to Wikimedia and the
hundreds of millions of people
who visit our Web sites is clear:
Pervasive mass surveillance has a
chilling effect,' Mr Wales wrote.
'It stifles freedom of expression
and the free exchange of ideas
that Wikimedia exicts to enable.'"

— Wikimdedia CEO Jimmy Wales
SURVEILLANCE FIGHT: IT 'AIN'T OVER'
GUARDIAN: Miffed Brits
Undermine German NSA Probe;
Refuse to Share Intelligence
DEUTCHE WELLE: Fiasco Over
New Headquarters Exposes
German Spies to Ridicule
CRYPTOME: Guardian Web Site
Redacts GCHQ TEMPORA Slide
Bild,

Germany


ISIS Launches 'Kilafahbook':
The Facebook for Terrorists
TRANSLATED FROM GERMAN


"They have shared their cruel deeds on
the Web in order to attract the world's
attention. Now the jihadists are pushing
their use of social networking further.
... Islamic State seeks to improve on its
online success: three days ago it launched
its own social network called 'Kilafahbook'!"

— NEWS ITEM, Bild
ISLAMIC STATE SKIRTS WEST'S CONSTRAINTS
Die Welt,

Germany


Mystery Again Hits
the Bundestag's NSA
Committee of Inquiry
TRANSLATED FROM GERMAN


"The Bundestag Committee
investigating the NSA spying
scandal may itself have been
spied on. There are suspicions
that the so-called encrypted
phone of Committee Chair
Patrick Sensburg may have
been hacked. ... An ominous
course of events forms the
backdrop of these suspicions.
... A detailed analysis will
take several weeks. So any
involvement by intelligence
services is only conjecture. "

— REPORTER Manuel Bewarder


NSA INVESTIGATOR HACKED?
GUARDIAN: Miffed Brits
Undermine German NSA Probe;
Refuse to Share Intelligence
DEUTCHE WELLE: Fiasco Over
New Headquarters Exposes
German Spies to Ridicule
CRYPTOME: Guardian Web Site
Redacts GCHQ TEMPORA Slide
Guardian Unlimited,

U.K.


U.S. Women Caught
Carving Names into
Roman Colosseum


"The Californians snuck off
from their tour group on
Saturday and began carving
in their initials with a coin.
They managed a 'J' and an 'N'
around 8cm high, then took
a selfie with their handiwork."

— REPORTER Rosie Scammell
WHAT NOT TO DO ON THE ROAD
Guardian Unlimited,

U.K.


European Commission
President Calls for
European Union Army


"The European Union needs
its own army to help address
the issue that it is not 'taken
entirely seriously' as a global
force, the president of the
European commission has said.
... Jean-Claude Juncker said
such a move would help the
E.U. persuade Russia that it's
serious about defending its
values in the face of the
threat posed by Moscow. "

— REPORTER Andrew Sparrow
U.S. LEADS WORLD IN ARMS PROFITS
Le Monde,

France


Monopolistic Internet Giants
Threaten the Global Economy
TRANSLATED FROM FRENCH


"If artificial intelligence allows us to
envisage less expensive production,
will that be financially beneficial to
the entire population, or just the
priests of the Internet and the major
corporations? ... It's hard to see what
use civil servants, insurance agents,
translators, brokers, salespersons,
teachers and (why not?) attorneys,
doctors and pharmacists will be in
two or three decades: all these jobs
are being progressively replaced by
artificial intelligence. All that will
remain are modest manual or low-
paid trades of artists and craftsman."

— PHILOSOPHER Pierre Desjardins
WILL 'FREE' DATA RUIN THE WORLD?
Sol,

Portugal


Boris Nemtsov Murder:
Why We Prefer U.S. to
Vladimir Putin's Russia
TRANSLATED FROM PORTUGUESE


"Portugal benefits from being
allied with the United States
and not Russia. How come? ...
Here in Portugal, only those
older than 50 recall not being
allowed to vote or freely
express political opinions.
They're privileged storytellers
since they can tell the young
what it's like to live in today's
Russia. What we take for
granted here can be a death s
entence elsewhere. We're
not interested in allies like
that, and fortunately we
don't need them either. "

— COLUMNIST Eduardo Ferreira


THE WEB: LIKE AIR AND WATER?
Trouw,

The Netherlands


Netanyahu: 'An Eye for
Danger; Blind to Solutions'
TRANSLATED FROM DUTCH


"A belief in the demonic intentions
of his enemies explains Netanyahu's
actions - and not just about Tehran,
but all enemies; from Hezbullah via
Hamas to Fatah and the Palestinian
president. By only seeing them as
apocalyptic forces spurred on by
religious hatred of the Jews, he
excludes the possibility that his
adversaries might act rationally and
be willing to compromise. That
makes negotiations pointless."

— COLUMNIST Stevo Akkerman
NETANYAHU: BLINDED BY ANTAGONISM?
de Volkskrant,

The Netherlands


Netanyahu has More 'Right to
Speak' than Obama Ever Will
TRANSLATED FROM DUTCH


"Open conflict over a deal with Iran
between Washington and Jerusalem
is the greatest gift both parties can
give their enemies. What makes
Obama's stubbornness even more
worrisome is that his track record
in the Middle East is not a good one.
... Netanyahu is rightly worried.
Owing to his accuracy in predicting
events in the Middle East he has a
right to speak like no one else. That
is precisely why the Jewish state
stands alone like never before; and
all because of a speech, the one
area Obama has truly excelled."

— HISTORIAN Dirk-Jan van Baar
NETANYAHU: SMARTER THAN THE WEST?
Russia Today,

Russia


VIDEO: The Killing of Boris
Nemtsov and West's Risky
Spinning of the Russia Story
MARCH 2, 00:24:22


How credible are charges in Western
media that Putin is behind the killing of
Russia opposition leader Boris Nemtsov?
Not very, according to the panel on this
edition of CrossTalk, the flagship debate
program of Russia Today. The panelists
also look at Western media coverage of
Russia - and how wrong it is.Hosted by
American Peter Levelle, guests include
NSA whistleblower Ray McGovern, a 27
year veteran of the agency who once
prepared the President's Daily Brief and
chaired National Intelligence Estimates;
writer Gilbert Doctorow of The Nation
magazine; and U.K. journalist Neil Clark.

— CROSSTALK ON RT


ASSASSINATION: RUSSIA HATERS GONNA HATE?
FAZ,

Germany


Justifiable Fear of a
Creeping Police State
TRANSLATED FROM GERMAN


"Is the theft of SIM card codes
a surprise to anyone? If even
the American and British spy
agencies are so unscrupulous,
others will be even more so.
Given this desire on the part
of states and an equally strong
desire in the private sector
for international surveillance,
it seems almost hopeless to
think that they could one day
be curbed by the force of law. "

— COLUMNIST
Jasper von Altenbockum


LAND OF THE FREEDOM-LESS?



Guardian Unlimited,

U.K.


Is Netanyahu Out to
Foment War with Iran?

"The prime minister's attacks
on the U.S. government may
be brinkmanship – but they
could be genuine attempts to
goad Obama into military action."

— COLUMNIST Simon Tisdall
HE END IS NIGH: BUT FOR THEM - OR US?
POLAND AND CIA: TOO EAGER TO PLEASE?
Russia Direct,

Russia


Hungary Called Russia's
'Trojan Horse' in Europe


" Putin's visit to Budapest shows
that he's shaking hands in Europe,
and not only as part of the peace
process in Minsk, but that he is
accepted in a European capital far
from being the worst."

— COLUMNIST Alexander Gushchin
Guardian Unlimited,

U.K.


NSA and GCHQ Hack Sim
Card Database; Billions
of Cellphones Vulnerable


"The stolen encryption keys would
enable the spy agencies to monitor
mobile communications without the
approval or knowledge of telecom
firms and foreign governments. ...
the hack would allow spies to put an
aerial up on the embassy in Berlin
and hear anyone's calls in the area."

— COLUMNIST Dominic Rushe
Liberation,

France


American Sniper Emits
'Foul Odor' of Propaganda
TRANSLATED FROM FRENCH


"Your method of simplifying history
and turning your character into a
legend in a binary world is disturbing.
Unlike Paul Greengrass' Green Zone,
American Sniper does nothing to
address the issue of the lie that led
to this war, preferring to celebrate
its hero. You cannot therefore avoid
the suspicion that this is a propaganda
film. But perhaps you take that as
a compliment. Good for you."

— COLUMNIST David Carzon


AMERICAN SNIPER: U.S. PROPAGANDA?
Irish Examiner,

Ireland


Russians Angry Over
Michael Fallon Claim
it Threatens Baltics


"In comments to reporters
traveling with him to Sierra
Leone, Mr. Fallon compared
the threat from President
Putin to the Islamic State and
warned that NATO had to be
ready to respond to further
aggression in 'whatever form.'"

— REPORTER Gavin Cordon
TIMES OF LONDON: Ukraine
Truce Collapses; Pro-Russia
Rebels Claim 'Thousands Die'
BBC NEWS: House of Lords says
U.K., E.U. 'Badly Misread' Russia
GUARDIAN: Leaders Discuss
Crumbling Ukraine Ceasefire
Guardian Unlimited,

U.K.


In their Anti-Putin
Cynicism, Western
Diplomats Making
the Crisis Worse


"If ceasefire holds, the
Minsk agreement offers
Russia a dignified way of
accepting Ukraine as an
independent state. The
Kremlin needs this small
measure of diplomatic
ambiguity, not petulant
accusations that
it is acting in bad faith."

— COLUMNIST
Mary Dejevsky
TOO SUSPICIOUS OF PUTIN?
Liberation,

France


Chaos: End 'Foolhardy'
Western Interventions
TRANSLATED FROM FRENCH


"Westerners never made good
on the foolhardy interventions
of recent decades. Whether it
is the Americans in Iraq or more
recently the Europeans in Libya,
it's clear that military action is
pointless unless accompanied by
a political solution. The case of
Libya is a glaring example. For
lack of a political roadmap it
ended in disaster. The result:
less than 350km from the Italy
coast, jihadists of the Islamic
State now threaten to create
a caliphate, letting it be known
loud and clear by staging the
macabre beheadings of 21
Coptic Christians."

— COLUMNIST
Alexandra Schwartzbrod


CAN THE WEST STOP ITSELF?
POLAND TO PAY CIA DETAINEES
THE PORTUGAL NEWS:
E.U. Reopens Probes
Into 'Illegal' CIA Flights
Rzeczpospolita,

Poland


With 'Nuclear Taboo'
Broken, Putin Threatens
the Whole of Humanity
TRANSLATED FROM POLISH


"Russian saber-rattling is aimed
at intimidating the global public.
The idea is to make the world
believe in the determination of
Russia, which, to achieve its
political ends, will not shrink
from the use of nuclear arms. ...
Chancellor Merkel's declaration
in advance that she is opposed
to arming Ukraine is political
suicide for the European Union
as a political entity. ... Whether
the West will respond in kind
to Putin's threat to use nuclear
arms is an open question. What's
certain is that if after WWII,
Western politicians behaved like
Mrs. Merkel and Mr. Hollande,
the world today would consist
of one big Soviet Union."

— COLUMNIST Janusz Rolicki


EAST EUROPE STATE OF ALARM
Diario de Noticias,

Portugal


The '50 Shades' of DHK
TRANSLATED FROM PORTUGUESE


"It was the will of the program
gods that 50 Shades of Grey
would be released in thousands
of movie theaters around the
world just as Dominique Strauss-
Khan is performing in another
theater - a courtroom - in Lille,
France. This shows that reality
always exceeds the imagination."

— COLUMNIST
Ferreira Fernandes
DSK: JUST A SHAMELESS 'LIBERTINE'
IS THE WEATHER MANIPULATED?
News,

Switzerland


The Dictator Challenge:
Europe's Ultimate Test
TRANSLATED FROM GERMAN


"The logic of aggression demands
that the attacker persevere as
long as potential gains exceed the
costs. That Russia feels harassed
may well be, but it isn't as if NATO
invaded Poland, the Baltic States
and the former Czechoslovakia.
If Europe doesn't know what it
stands for, it will inevitably be
crushed between power blocs
rather than being one itself. The
'dictator syndrome' will likely
be Europe's ultimate test."

— COLUMNIST Patrik Etschmayer


IS EUROPE UP TO THE CHALLENGE?
Le Figaro,

France


West's Abandonment of
Persecuted Christians
a Grave 'Strategic Error'
TRANSLATED FROM FRENCH


"America should set as a strategic
priority the defense of Christians
across the world. From Pakistan
to Iraq, Nigeria to Egypt and from
Algeria to Indonesia, there are
over 150 million Christians under
persecution. By favoring the cult
of democracy over the freedom
of religion, the West committed
a strategic error. Like it or not,
all nations of the world associate
Christians with the West. That it
has not made defending them a
strategic priority has only earned
it contempt from rivals, enemies."

— CORRESPONDENT Renaud Girard
CHRISTIANS: STRATEGIC INATTENTION?
Der Spiegel,

Germany


Nuclear Specter: 'Threat of
War Higher than in Cold War'


"Trust has been eroded to the point
of almost being destroyed. You got
a war going on right in the middle
of Europe. You got a breakdown of
the conventional forces treaty, you
got the INF (Intermediate-Range
Nuclear Forces) Treaty under great
strain, you got tactical nuclear
weapons all over Europe. It is a
very dangerous situation."

— FORMER U.S. SENATOR Sam Nunn
IS IT TIME FOR NEW 'RED PHONES'?
DER SPIEGEL: Leon Panetta:
'Missile Defense Should be
Put Back on the Table'
Guardian, Euronews, RT,

U.K., France, Russia


VIDEO AND TEXT: Cease
Fire Deal in Minsk: False
Dawn or Real Way Out?
TWO NEWS REPORTS, THREE VIDEOS


While reports on details remain
sketchy, reports sayt President
Putin did indeed pressure pro-
Russia rebels to sign on to the
deal. In this post is analysis from
the Guardian, video from Russia
Today with President Putins's
comments, Euronews coverage
of a briefing by Ukraine President
Poroshenko, German Chancellor
Merkel and French President
Hollande, and a news report on
the deal from Euronews.

— REPORTS from Europe, Russia


UKRAINE: BACK FROM THE BRINK?
Daily Mail, Guardian, BBC,

U.K.


In London, Scott Walker
Stumbles Over Evolution
Issue and Foreign Affairs


Britain is not proving to be fertile
ground for Republican aspirants
for the White House. A week
after New Jersey Governor Chris
Christie stumbled and fell over
'Measles-gate' and just over three
years since Mitt Romney's epic
gaffes on the Olympics and other
issues, now Wisconsin Governor
Scott Walker, during a talk at U.K.
think tank Chatham House, would
not say whether he believes in
evolution, and refused to answer
questions about foreign policy
which, for an aspirant to the
U.S. presidency on foreign soil - is
exceedingly odd. Here are three
write-thrus from the British press.

— ANOTHER ILL-FATED TRIP TO U.K.


SCOTT WALKER: ROOKIE MISTAKES?
France 24,

France


VIDEOS: Dominique
Strauss Kahn: High End
Pimp or Clueless John?
FOUR NEWS SEGMENTS FROM FRANCE


In 2011, the one-time chairman
of the IMF and candidate for the
French presidency was arrested
in New York on seven counts of
rape, false imprisonment and
other charges. In the end his
accuser was paid off and he left
the United States. Now though,
a man who once hobnobbed
with the global elite is on trial
in Paris for 'pimping.' He is one
of 14 defendants accused of
holding profitable sex parties
in Lille, Paris and Washington,
where DSK was head of the IMF.

— DSK COVERAGE FROM FRANCE24


'FEMON' MEMBERS ASSAULT DSK
Barbadillo,

Italy


Germany's Anti-Muslim
Movement Spawns an
Anti-America Offshoot
TRANSLATED FROM ITALIAN


"Born out of a group of local
Pegida supporters, the group
began with a large protest
of about 1,000 people and in
days it had already collected
over 20,000 Facebook likes.
At the center of the protests
is the 'Americanization' of
Germany, not only culturally
and linguistically, but socially
and economically, and with
slogans directed against a
Merkel government judged
guilty for going ahead with
negotiations to sign TTIP,
legislation that provides for
mass privatization and great
legal advantages for the Stars
and Stripes multinationals
settled on the old continent."

—COLUMNIST Cristiano Puglis


ANTI-AMERICANISM UP IN GERMANY
UK LAWMAKER SPILLS THE BEANS
Rzeczpospolita,

Poland


Not 'Sales' of Weapons
to Ukraine, but 'Gifts'
TRANSLATED FROM POLISH


"This conflict will go on -
Russia hasn't realized its goal:
the subjugation of Ukraine.
The Kremlin is the aggressor.
Russian troops are on the
territory of a neighbor and
are shooting its soldiers. No
Western country denies this
- even those that would lift
sanctions against Moscow
tomorrow. So why is there
this reluctance to support
the other side - the victim
of increasing aggression
from over the border?"

— COLUMNIST
Jerzy Haszczynski
HEADING OFF WEAPONS SALES?
KERRY BUCKS UP UKRAINIANS
U.K. TRIBUNAL TRAPPED IN ILLOGIC
GUARDIAN: Spy Agency Strategy
was Working - Until Secretive
Tribunal Blasted a Hole in It
Guardian Unlimited,

U.K.


Today is a 'Great Victory'
Against the NSA, GCHQ,
and the Surveillance State


"Not a single British spy has been
held accountable for mass
surveillance, unlawful spying or
snooping on private emails and
phone calls. ... Until today. ...
In years to come we will look
back on today as an essential win
against the surveillance state."

— REPORTER Peter Walker
BELATED ADMISSION OF WRONGDOING
Guardian Unlimited,

U.K.


Obama Attempts to Sell
'Weak' NSA Reform to
Congress - and Merkel


"Many of the new 'restrictions'
are so broad as to be practically
meaningless, such as the 6 new
criteria under which bulk phone
collection remains permissible:
ranging from fighting spies,
terrorists and nuclear weapons
proliferation to 'criminals',
hackers and loosely defined
threats to the military. American
spies, emboldened by declining
pressure from Congress and a
clutch of new terrorist threats
to worry about, they are in no
rush to fundamentally alter the
elaborate surveillance apparatus
the scale of which was first
revealed by Edward Snowden."

— CORRESPONDENT Dan Roberts


SELLING NO CHANGE - AS CHANGE
Russia Today,

Russia


VIDEOS: Challenging U.S. Elites
on Ukraine, Netanyahu, Iran,
Terror, Equating RT with ISIL
TWELVE SEGENTS FROM RUSSIA TODAY


RT looks at the policies of the U.S.
national security state with Colonel
Lawrence Wilkerson, Secretary of
State Colin Powell's chief of staff;
Alan Dershowitz on terrorism and
why Europe is now being targeted;
the seeming admission by President
Obama last weekend that yes - the
United States was deeply involved
with toppling the democratically-
elected government in Ukraine;
whether the political elite in Israel
and the United States will ever
accept peaceful co-existence with
Iran; whether the global economic
system is 'rigged' in favor of the
planet's wealthy; what the major
media refuses to acknowledge of
Greece - that the banks and states
judging the country as bankrupt
as the government of Greece is.

—AMERICA ACCORDING TO RT


END-RUN AROUND MAINSTREAM MEDIA
Guardian Unlimited,

U.K.


Chris Christie Begins Visit
to Britain at Football Match


"With a political career based entirely
within New Jersey, Christie must seek
to show himself as a leader of broader
experience, especially if the Democrat
candidate ends up being Hillary Clinton,
the former American secretary of state."

— REPORTER Peter Walker
CHRIS CHRISTIE CROSSES THE POND
DAILY MAIL: Chris Christie
Kicks Off British Trade Visit
with Trip to Premier League
Corriere Della Sera,

Italy


American Sniper:
'Eroticism of War'
Rankles its Critics
TRANSLATED FROM ITALIAN


"In Iraq Chris Kyle doesn't
find deer - he finds men.
The substance is the same
though. Only the reasons
for his actions differ ('I do
it to protect my friends).
In any event, the thin,
impalpable smile that the
sniper keeps on his face
in a context so dramatic -
and his 'addiction' to battle
that manifests during his
time off at home suggest
a relationship that is far
from ambiguous about the
'eroticism of war.' And it
is this, perhaps, which so
disturbs some, scandalizes
many, and satisfies the rest."

— COLUMNIST Paolo Salom


POLARIZES AND SATISFIES
DO WHAT WE SAY, NOT WHAT WE DO
FAZ,

Germany


Auschwitz is Part of
German Identity - for
Immigrants as Well
TRANSLATED FROM GERMAN


"What's required is a common
consensus on the community's
most important value, which
is at the heart of [Germany's]
Basic Law: human dignity.
Anyone who has the desire to
understand why that is the
very highest legal value of our
Constitution, what this term
truly means and the obligations
that come with it, must study
the past. That includes not only
studying the Auschwitz death
camp, but enlightening others
about it as well. Neither can
be overlooked in courses on
integrating our new citizens."

— COLUMNIST Berthold Kohler
ANTISEMETISM AND INTEGRATION
Sueddeutsche Zeitung,

Germany


The West Ignores
Yemen at its Peril
TRANSLATED FROM GERMAN


"A storm is brewing in Yemen.
Shiite militias, Sunni tribes,
al-Qaeda, Iran and Saudi Arabia
are all in the mix in the Middle
East's poorest country. ... The
geopolitically- and religiously-
charged nature of this local
conflict only makes finding a
solution more complicated. ...
As the recent attack on Charlie
Hebdo made clear, the West
should not ignore what seems
like a distant crisis in Yemen."

— COLUMNIST
Paul-Anton Kruger


HOUTHIS: WHY SHOULD WE CARE?
SAUDI ROLE IN 9-11 AN ISSUE AGAIN
The Telegraph,

U.K.


Iraq Invasion 2003:
The 'Bloody Warnings'
Tony Blair Ignored


"They had no plan for what
would happen after the
invasion. ... The approach
was, 'The Americans are
heading this up. They will
have a detailed plan. We
need to follow them. ...
The civil war and violent
chaos that followed the war
created the conditions for
the Islamic State to grow."

— Dr. George Joffe,
Cambridge University


TONY BLAIR: DULY WARNED
NOT GIVING IN TO TERRORISM



World Economic Forum,

Switzerland


VIDEO: In Tech We
Trust - or We Don't

Can confidence in the cloud
be restored? This panel,
which addresses the collapse
in trust after the largest tech
companies allowed users to
be secretly spied upon have
damaged not only their
reputations, but confidence
in the cloud, which is what
the future of the high tech
revilution now depends upon.
This panel includes Internet
founder Tim Berners-Lee,
BBC World News presenter
Nik Gowing, CEO of Liberty
Global Michael T. Fries, CEO
of salesforce.com Marc R.
Benioff, German lawmaker
Gunther H. Oettinger and
Yahoo CEO Marissa Mayer.

— PANEL: In Tech We Trust
VIDEO PANEL: The Future
of the Digital Economy with
Google CEO Eric Schmidt
RFI: French Consider
Reviving Nazi Purge
Law for Terror Offenses
Gazeta Wyborcza,

Poland


New Surveillance Powers?
'We Must Demand Proof'
of their Effectiveness
TRANSLATED FROM POLAND


"All indications are that the attack on
satirical magazine Charlie Hebdo will
provide a pretext for introducing
further limits on our civil liberties -
a new order the victims of which are
unlikely to be terrorists. These tools
have evidently failed. ... We have a
right to a thorough justification for
measures that will limit our rights
and freedoms. In our democratic
debate, we must demand evidence
of their effectiveness."

— PANOPTYKON FOUNDATION
DIRECTOR Katarzyna Szymielewicz
WIDESPREAD DOUBTS ON SURVEILLANCE
Irish Times,

Ireland


Surveillance Should Not
Be Permitted Without
'Reasonable Suspicion'


"Some measures under consideration
are so sweeping they would allow the
monitoring of private communications
of every citizen. They should instead
focus on targeting those reasonably
suspected of intending to carry out
attacks or spurring others to do so."

— EDITORIAL, Irish Times
Izvestia,

Russia


Russia Must Hold Out or Land
on the 'Dustbin of History'
TRANSLATED FROM RUSSIAN


" If we can get through the next year,
we will not break, we will not give in,
we will not beg for a 'fun' pain-free
death. We will be masters of the
circumstances, including even Europe.
However, if we break we'll be thrown
onto the dustbin of failed civilizations.
We'll be left to rot, with smoke coming
off the pile and rats crawling all over us."

— WRITER Egor Kholmogorov
RUSSIA HUNKERS DOWN FOR THE LONG HAUL
PRESS GAZETTE: Every British
National Newspaper Editor Urges
Cameron to HALT Spying on Journalists
News,

Switzerland


Now: Shameful Backing Away
from Freedom of Expression
TRANSLATED FROM GERMAN


"No one is forced to read Charlie Hebdo,
no one is forced to look at its cartoons.
Because we and every damned Salafist
in Switzerland have the right to look
away. That we have as a senior state
representative who is a member of
the appeasement block, for which free
expression is labeled with a 'but,' is itself
enough to make one want to vomit."

— COLUMNIST Bartosz Weglarczyk
SWISS POLITICIAN: BLAMING THE VICTIMS?
Guardian Unlimited,

U.K.


New Oxfam Report:
Half of Global Wealth
Held by Wealthiest 1%


"The message is that rising
inequality is dangerous. It
is bad for growth and it is
bad for governance. We
see a concentration of
wealth capturing power
and leaving average people
voiceless and their interests
uncared for [by leadership]."

— Winnie Byanyima,
Oxfam Executive Director
BBC News,

U.K.


AUDIO: Blasphemy -
What is it to Islam?
January 17, 2015; 00:53:00


What is blasphemy in Islam
and how does that compare
to other religions? Owen
Bennett Jones is joined by
the Bishop of Bradford,
Paul Marshall of the Hudson
Institute, Professor Yvonne
Sherwood of Kent University,
Australia columnist Waleed
Aly and journalists Audrey
Carville in Dublin, and
Omar Waraich and Nick
Cohen to debate the
meaning of blasphemy today.

— CHALLENGING FREE SPEECH


AN AWKWARD AY IN PARIS
Der Spiegel,

Germany


The NSA Preps America
for Cyber Battle Future


Beyond collecting every shred
of data from every user on the
Internet in order 'to keep us
safe' - what else is the NSA up
to? For Germany's Der Spiegel,
a team that includes the maker
of the documentary on Edward
Snowden 'Citizien Four' Laura
Poitras and a leading critic of
NSA activity Jacob Appelbaum
put together this report on
how the NSA is buinding the
sytems and capability for
unprecedented cyber warfare.

— REPORTERS Laura Poitras,
Jacob Appelbaum, Aaron
Gibson, Claudio Guarnieri,
Marcel Rosenbach, Andy
Muller-Maguhn, Leif Ryge,
Hilmar Schmundt and
Michael Sontheimer
NSA PREPARES THE BATTLEFIELD
France 24,

France


VIDEOS: After Absence
from Unity Rally, Kerry
'Shares Hug' with Paris;
Trots Out James Taylor
January 16, 2015; 01:02:31


Talk about shameless, Secretary
of State John Kerry's visit to
France today takes the cake.
An effort to place a raw steak
on the black eye of U.S. foreign
policy after the White House
decided not to send a senior
official to the demonstration of
unity in Paris that drew leaders
from around the world and
almost two million people to
the streets of the city, Kerry
pulled out all the stops make up
for America's absence - and
some he should not have pulled
out. Much of the time he speaks
flawless French - which the
locals do like quite a bit.

— SHAMELESS OR CLUELESS?


AN AWKWARD DISPLAY IN PARIS
Rzeczpospolita,

Poland


Europe Unprepared for Next
Inevitable Terrorist Attack
TRANSLATED FROM POLISH


"The E.U. needs to start preparing for
the next such event, because it will
certainly come. Europe needs to find
new impetus in the fight against terror.
Ten years have passed since the horrid
attack on the London underground,
and our vigilance has diminished."

— COLUMNIST Bartosz Weglarczyk
A POTENTIAL WAVE OF TERRORISM
Guardian Unlimited,

U.K.


Google Glass is Dead;
Device to be Rethought
and then Remarketed

"Google has tried to present
this announcement as just
another step in the evolution
of an amazing innovation. But
make no mistake - Google
Glass is dead, at least in its
present form. ... Google will
now have to deal with a
disgruntled community of
Explorers who paid a large
sum for a device which they
must have believed would
eventually evolve into
something more useful."

— TECH CORRESPONDENT
Rory Cellan-Jones
GLASS IS DEAD: LONG LIVE PRIVACY?
Guardian Unlimited,

U.K.


Pope Francis: Climate
Change 'Manmade'; Free
Speech Not 'Absolute'


"'If my friend Dr. Gasparri says
a curse word against my mother,
he can expect a punch. It's normal.
It's normal. You cannot provoke.
You cannot insult the faith of
others. You cannot make fun of
the faith of others.' ... 'I don't
know if [human activity] is the
only cause, but mostly, in great
part, it is man who has slapped
nature in the face.'"

— POPE Francis
FRANCIS ON FREE SPEECH LIMITS
The Independent,

U.K.


Paris Attacks: Don't
Blame the Atrocities
on Security Failures

"The failure that has put all
the world in danger is at
the level of politics - not
security. It was political
leaders who got rid of
Saddam Hussein in Iraq,
Muammar Gaddafi in Libya
and have tried to displace
Bashar al-Assad in Syria
without thinking through
the likely consequences."

— COLUMNIST
Patrick Cockburn
WARS STUPIDLY WAGED?
Russia Today,

Russia


U.S.-German Double
Agent Perloined and
May Have Sold Spy List


"The list contains the identities
of agents working at Germen
embassies across the globe, in
addition to those accompanying
army missions in Afghanistan,
Mali, Lebanon and Sudan. ... It
remains unclear if Markus R. has
sold this particular document to
any intelligence or spy agency."

— NEWS ITEM, Russia Today
HAVE GERMAN AGENTS BEEN OUTED?
Publico,

Portugal


After Paris: Still Pursuing
the Revolution of Voltaire
TRANSLATED FROM PORTUGUESE


"The 18 century was not just about
the idealized Enlightenment, but a
revolution of underground, sensual
and satirical ideas - which is still
with us today. It would be better
if there were no fanatics and no
martyrs for freedom. But as there
are, it is important to remember
that love is stronger than hate."

— COLUMNIST Rui Tavares
VOLTAIRE: AHEAD OF HIS TIME, AND OURS
FOX, BBC4, Guardian, Sky News,

U.K., U.S.


VIDEO and TEXT: British
Heap Scorn on Gaffe-Prone
FOX News Commentator
TWO VIDEOS; THREE COLUMNS


One of America's most error-prone and
Pavlovian 'terrorism experts,' Steven
Emerson, a regular guest on FOX News,
put his foot more deeply into his mouth
than usual, referring to Birmingham,
Britain's second-largest city, as a 'Muslim-
only city' where non-Muslims 'don't go'.
There has been a veritable eruption of
derision in Britain to his comments, and
a twitter hashtag dedicated to skewering
him and the network that employs him.

— WHIPPING UP MORE FEAR OF TERROR


FOX COMMENTATOR GAFFE DERISION
RELIGION AS DISGUISE
Guardian, Ecologist, Agri.eu,

U.K., Belgium


GM Crop Companies
to Crack Open E.U.;
U.K. MPs Probe TTIP


The European Parliament is
about to vote on a measure
written by Monsanto, DuPont,
and their bought and paid for
legislators) to look like a way
of further restricting the
use of GM crops, but in fact
will result in their wider use
throughout the E.U. Even if
the motives of the people
behind the measure couldn't
be more obvious, passage of
the measure seems assured.
Then some good news: Due
to massive public pressure,
U.K. lawmakers have been
forced to launch an probe
into whether and how the
secretly-negotiated TTIP will
'weaken rules to protect food
and the environment.'

— NEWS ITEMS ON GMOS, TTIP


SYSTEM RIGGED AGAINST PEOPLE
Le Monde,

France


De Villepin: Let France
'Resist the Spirit of War'
TRANSLATED FROM FRENCH


"The feeling of unforeseeable,
pervasive and sudden violence
arouses a desire for security
that will be impossible to fulfill.
Experience teaches us that
terrorist attacks encourage the
renunciation of democratic
values and amid concerns for
our own security the sacrifice
of the liberties of others at
home or abroad. The spiral of
suspicion created in the U.S.
by the Patriot Act and the
legitimization of torture or
illegal detention has today
plunged that country into
the loss of its moral compass."

— FORMER PRIME MINISTER
Dominique de Villepin
MILITARY RESPONSE DEAD END
Kurier,

Austria


After Paris, Freedom
Writ Large is at Stake
TRANSLATED FROM GERMAN


"Immigrants of the Muslim faith
need to know that they have to
accept our achievements if they
wish to stay here. These include
equality and equal treatment of
men and women as well as the
separation of church and state.
As a Christian, one might find
cartoons of the pope or Jesus
repellent, but censorship is the
beginning of the end of freedom."

— COLUMNIST
Helmut Brandstatter


CAN E.U. MUSLIMS INTEGRATE?
Daily Mail,

U.K.


America 'Snubs' Historic
Rally for Unity in Paris


"Heads of state from every major
European power, including British
Prime Minister David Cameron and
German Chancellor Angela Merkel,
joined French President Francois
Hollande. But the U.S.A. was MIA."

— REPORTERS Ashley Collman,
David Martosko, Michael Zennie
THE WHITE HOUSE TAKES A PASS
Guardian Unlimited,

U.K.


We Must Not Stop Laughing
at these Murderous Clowns


However much their murderers may
identify themselves as the victims of
mockery, they have also identified
themselves as on the side of power,
electing to act as agents avenging
the injured feelings of the most
Powerful Being in the Universe."

— CARTOONIST Martin Rowson
HOLDING DEAR TO THE RIGHT TO MOCK
Die Welt,

Germany


Charlie Hebdo Massacre:
It is Time to 'Impose the
Enlightenment' on Islam
TRANSLATED FROM GERMAN


"This is precisely the demand
that must be imposed on Islam
if it really wants to be part of
Europe. Things needn't go as
far as laughing at caricatures
of Mohammed, but it will
certainly have to go almost
that far. What exactly would
imposing the Enlightenment
mean for Islam? In addition to
realizing religious tolerance
(this will never exist in Islam
as long as apostasy is thought
worthy of punishment), full
equality for women, a clear
precedence of secular over
religious law, and above all:
goodbye to Islam as a notion
as a basis the world order."

— COLUMNIST Jochen Bittner


A MOMENT OF TRUTH FOR EUROPE?
Guardian, PBS,

U.K., U.S.


Will More Surveillance
Powers 'Keep Us Safe'?


We are all watching events in
Paris with a combination of
heartbreak, concern for the
future and outrage. Sadly,
there are those among our
own leaders who are more
than willing to use the fear
these attacks have conjured
to persuade us to give up even
more of our precious and
diminishing civil liberties,
they claim - 'to keep us safe.'

— MI5 POWER GRAB


DIMINISHING CIVIL LIBERTIES
Der Spiegel,

Germany


Je Suis Charlie: We
Must Stand Together in
the Face of Violence


"If the armed attack on
Charlie Hebdo leads to
increased self-censorship
on the part of satirists
and critics of Islam, then
terror will have won.
But it will also have won
if every faithful Muslim
now falls under suspicion."

— COLUMNIST
Stefan Kuzmany
NO TO SELF-CENSORSHIP
Le FIgaro,

France


War has Come to France
- and France Must Win it
TRANSLATED FROM FRENCH


"Since yesterday, euphemisms are
no longer appropriate: This is war,
a real war that has been declared
on us: the war of Muslim fanaticism
against the West, Europe and the
values of democracy. Ultimately, it
isn't this nation or that being
targeted, but a way of life, values,
civilization - ours - in which women
are equal, rights of conscience are
a non-negotiable, and freedom of
expression an absolute imperative. "

— COLUMNIST Alexis Brezet


ISLAMISTS AND THE RIGHT TO MOCK
Sol,

Portugal


2015: On World War
and Russia Sanctions
TRANSLATED FROM PORTUGUESE


"U.S. and NATO continue
to antagonize Moscow and
Obama has approved new
sanctions. ... In August
1941, the Americans cut oil
sales to Japan, which is how
Tokyo obtained about 75
percent of its supply. Then
they then froze its financial
assets. Pearl Harbor came
just four months later."

— COLUMNIST
Jaime Nogueira Pinto
SLEEPWAKING TO WAR?
Le Monde,

France


NATO Out: Ghani Looks
to Beijing for Help with
Pakistan and the Taliban
TRANSLATED FROM FRENCH


"Pakistan hosts the headquarters
of the insurrection - and although
it officially denies it, with the goal
of promoting its anti-India interests
in Afghanistan. And China, Pakistan's
nuclear godfather, has influence
that Mr. Ghani would like to see
used to bring Islamabad to a better
disposition toward Kabul. There is
some coherence in this triangle and
it is natural for Mr. Ghani to try and
play it. … The new Afghan president
holds a trump card: the departure
of the bulk of the NATO troops
reinforces his room to maneuver."

— CORRESPONDENT Frederic Bobin


WILL CHINA HELP THE AFGHANS?
Sol,

Portugal


The Confounding
Tyranny of History
TRANSLATED FROM PORTUGUESE


"Confronted with the past,
we tend to rationalize
everything that happened
as if it perforce had to have.
The great religions - with a
provident and all-providing
God, and the great historical
determinism of, for example,
Marxism, pushed people onto
these paths ... codified in
seductive prose with the
subtle threat that thoes who
ignore history are doomed
to repeat it. ... From this
tendency to rationalize also
comes the temptation to seek
the roots of the present in
the past, not admitting to the
possibility of alternatives and
neglecting the potential
future of paths marginalized
by the march of history."

— COLUMNIST
Jaime Nogueira Pinto
HISTORY: DOOMED TO REPEAT IT?
Daily Mail, Daily Mirror,

U.K.


President Clinton, Other
Notables, May Be Ensnared
in Prince Andrew Scandal


Rumors of perverse sexual practices
among the world's elite forever
circulate but are rarely documented.
Just when the British Royal family and
former President Bill Clinton appeared
to have restored their public images
so well, an unseemly scandal involving
Jeffrey Epstein, an American jet setter
and sex offender, has reemerged and
threatens to ensnare Prince Andrew,
perhaps President Clinton and other
high profile figures in the U.S. and U.K.

— TABLOID NEWS ITEMS


SEX SCANDAL: JUST IN TIME FOR 2016?
THE VALUE OF SELF-CRITICISM
THE TELEGRAPH: 'Lizard
Squad' Man Arrested in
PlayStation Network Hacking
DER SPIEGEL: Prying Eyes: Inside
the NSA's War on Internet Security
MASHABLE: The Interview Now
Sony's Biggest Online Film Ever
Guardian Unlimited,

U.K.


NATO, U.S. 'End Combat
Operations' in Afghanistan


"After 13 years of war, NATO ended
its combat operations in Afghanistan
on Sunday, leaving the Afghan army
and police in charge of security in a
nation plagued by continued fighting,
a ferocious insurgency and a rising
tide of military and civilian casualties."

— CORRESPONDENT
Sune Engel Rasmussen


AFGHANISTAN WAR: DONE AND DONE?
DEUTSCHE WELLE: Top German
Commander - Afghanistan
Mission was 'Successful'






Guardian Unlimited,

U.K.


The Giants of Rock
are Leaving the Stage:
Their Music Never Will


"No doubt: as they go, these
people take an entire culture
with them, and by around
2030 our understanding of
rock's essence will be
synonymous with recorded
music, old footage, and the
overwhelming sense of art
that no generation could top."

— COLUMNIST John Harris
WILL 2015 BE AN IMPROVEMENT?
Der Spiegel,

Germany


Ukraine Premiere: Putin
'Needs New Annexations'


"Appeasement has never worked
and it won't work with Putin. ...
If 85 percent of Russians support
the annexation of Crimea and the
aggression against Ukraine, that
is a very bad sign. The post-Soviet
legacy is a heavy burden: Most
Russians want to have the empire
back. The only way it is possible
to make that happen is to seize
[additional] foreign territories."

— Ukraine Prime Minister
Arseniy Yatsenyuk


NATO: UKRAINE MAKES ITS MOVE
Le Monde,

France


Sony's Only Hope of Redemption:
Post 'The Interview' for World
TRANSLATED FROM FRANCE


"It has been 25 years since the Ayatollah
Khomeini issued a religious 'fatwa'
enjoining Muslims around the world to
kill august British writer Salman Rushdie.
The reason?His novel, The Satanic Verses,
was insulting to Islam. The case of The
Interview involves a similar threat. As
suggested by our British colleagues at
The Financial Times, Sony must in turn
respond by utilizing the Web and making
the The Interview accessible to anyone
who wishes to see it and putting it online."

— EDITORIAL, Le Monde
CAN CHICKEN-HEARTED SONY EVER RECOVER?
Gazeta Wyborcza,

Poland


This is No Time to
Ease Up on Putin
TRANSLATED FROM POLISH


"We can liaise with
an authoritarian Russia,
but not at the expense
of the independence
and territorial integrity
of the states of Europe.
Tightening the screws
on Putin is less risky to
us than consenting to a
watering down of our
principles. Moscow has
already shown us how
painful it is when she
takes advantage of
our weaknesses."

— COLUMNIST
Tomasz Bielecki
CORNERING PUTIN?
BBC News,

U.K.


Demise of 'The Interview':
A Comedy of Terrors - in
Four Acts


"Having watched the trailer for
The Interview, I'm going to say
it's not a film I would normally
rush to see. ... But after Sony's
decision to can it (for now), I
am now determined to watch -
and buy tickets for my friends,
too. But like any good drama,
it has developed over three acts
growing progressively more
sinister as it goes along. There
is a potential Act Four - more
of which later. So readers,
here's my synopsis so far."

— REPORTER Jon Sopel


HACKERS HALT U.S. FREE SPEECH
CASTROS: TIME FOR RAUL TO GO
REUTERS: As U.S.-Cuba Ties
Warm, Fuming Venezuela
President is Left in the Cold
GUARDIAN: As Door Opens
to Cuba, Debate Over Sanctions
vs. Engagement Starts Anew
L'Osservatore Romano,

Vatican


Vatican Communique on
Restored U.S.-Cuba Ties


"The Holy Father wants to express
his warm congratulations for the
historic decision taken by the
Governments of the United States
of America and Cuba to establish
diplomatic relations, with the aim
of overcoming, in the interest of
the citizens of both countries, the
difficulties which have marked
their recent history."

— Vatican Communique


U.S. CUBA TIES: THE POPE TAKES A BOW
ECONOMIST: U.S. and
Cuba: At last, a Thaw
Trouw,

The Netherlands


Why Respect for U.S.
has 'Disappeared' in
Many Parts of World
TRANSLATED FROM DUTCH


""The justifiable invasion of
Afghanistan was followed
by an invasion of Iraq under
false pretenses; a massive
program of secret prisons
was set up; Guantanamo
became a symbol of U.S.
injustice, and finally there
was the damaging NSA
affair. ... Time after time
it became clear that the
United States broke the law.
... and global terrorism
went into high gear."

— COLUMNIST Rob de Wijk
MAKING, BREAKING THE LAW
GUARDIAN: The Interview's
New York Premiere Cancelled
in the Wake of Hacker Threats
Guardian, BBC, Daily Mail,
Der Speigel, TedX, The
Intercept, ITAR-TASS,
Top Level Telecoms,


UK, U.S., Russia, Norway


Sony Hack 'Torture',
U.K. Robo-Cops, Liars,
and Surveillance Blast

"It's time to catch up on the
latest on mass surveillance,
hacking and government
cyber lies and wrongdoing."

— LIES, SPIES AND TORTURE
PARSING OFFICIAL LIES AND PR
Guardian, BBC News,

U.K.


Torture, Guantanamo,
Uruguay, FBI, the Pope
and Angelina Jolie

Coverage of the arrival of six
Guantanamo inmates in Uruguay.
Then Cori Crider, attorney for a
man who spent 12 years in
Guantanamo without ever being
charged with a crime, tries to
convey the insanity of the
system she has had to work in -
and how little Americans are
permitted to know about it.
Angelina Jolie weighs in on
America's responsibility on the
issue of torture. Abu Zubaydah's
defense lawyer writes that after
being subjected to every form
of torture 'legalized' by the U.S.
government without ever being
charged with a crime, it is time
to charge him or let him go.
Then coverage of a hearing
cancellation you probably haven't
heard about: on how the FBI
infiltrated the legal defense teams
of Guantanamo inmates. Finally,
the Pope wants the United States
to 'find a humanitarian solution'
to deal with the remaining
Guantanamo inmates.

— A Roundup of Coverage
OUTCRY: TORTURE AND GUANTANAMO
GUARDIAN: Senior Commander
Spills Beans about al-Baghdidi
BBC NEWS: Jihadist Violence
'Killed 5,000 in November'
Le Monde,

France


Torture: the 'Ticking
Time Bomb' Fallacy
TRANSLATED FROM FRENCH


"On the screen, a clock counts
down. Whether in French
Algeria or Bush's America, the
purpose of this fiction is always
the same: to establish not only
that torture is 'acceptable,' but
that it is morally 'required.' ...
Anti-terrorism and information
professionals, FBI and CIA
interrogators and even the
scriptwriters of the TV show
24 recognized in the 2000s that
it's something that never occurs.'"

— Dr. Jean-Baptiste Jeangene
Vilmer, Science Po, Paris


ANOTHER FALLACY ON TORTURE
The Telegraph,

U.K.


Senior Army Official
Warn New Constraints
Hamper Interrogations

"The effect of the ambulance-
chasing lawyers and the play-
it-safe judges is that we have
got to the point where we
have lost our operational
capacity for tactical questioning.
That in itself brings risks to the
lives of the people we deploy."

— Colonel Tim Collins, Retd.
PUSHBACK ON TORTURE REPORT?
The Telegraph,

U.K.


George Tenet:
Torturer-in-Chief?


"While the CIA report's
damning conclusions
have impelled quite a
coterie of potentially
implicated individuals
to cry foul, including
ex-Vice President Dick
Cheney and other ex-
CIA chiefs, it is Tenet
who stands most
visibly in the dock."

— COLUMNIST
David Usbourne


TENET: MOST WANTED?
News,

Switzerland


In Praise of the American
Senate CIA Torture Report
TRANSLATED FROM GERMAN


"A state report exposing torture as
useless and counterproductive is an
odd aberration, as it puts certain
circles in that state in a bad light,
making it clear that such practices
are not what they pretend them to
be. Yet it also shows that in our
societies the capacity remains to
practice self-criticism and depart
from the wrong path. That's in stark
contrast to totalitarian regimes that
get ever-more bogged down in
their own insanity, only to sink in
their own ashes or drag the world
down with them. ... Therefore,
such a report is to be welcomed,
because the alternative is far
worse - and to hell with George
W. Bush and Dick Cheney."

— COLUMNIST Patrik Etschmayer


EXPUNGING EVIL WITH SELF-CRITICISM?
RADIO POLAND: Kwasniewski
says Poland Received CIA
Money Since Early 1990s
Financial Times,

U.K.


CIA Report is a Strike Back
Against America's Deep State


"American political life functions on
two separate planes. We see the
surface world of gridlock and hyper-
partisanship and noisy cable TV. But
less often glimpsed is a national
security state whose influence goes
on administration after administration,
Republican or Democrat, that seems
to evade the constraints of political
scrutiny. ... That is the context for
the release of the long-awaited and
excruciatingly detailed Senate report
on CIA torture of detainees after 9/11."

— COLUMNIST Geoff Dyer


FIANNCIAL TIMES STATES THE OBVIOUS
Guardian Unlimited,

U.K.


U.S. Ordered to Explain
Withholding of Iraq and
Afghan Torture Photos

"Said to be more disturbing than
the infamous Abu Ghraib photos
that sparked a global furor in
2004, the imagery is the subject
of a lawsuit that both the Bush
and Obama Administrations,
backed by the U.S. Congress,
have strenuously resisted."

— REPORTER David Ackerman
EVEN WORSE THAN ABU GHRAIB?
WHY WON'T BRITAIN RELEASE IRAQ REPORT?
United Nations,

Intl. Territory


U.N. Human Rights Rapporteur:
Individuals Behind CIA 'Criminal
Conspiracy' Must Face Penalties'


"It is now time to take action. Individuals
responsible for the criminal conspiracy
revealed in the report must be brought
to justice, and must face criminal penalties
commensurate with the gravity of their
crimes. International law prohibits granting
immunities to public officials who have
engaged in acts of torture. This applies not
only to the actual perpetrators but also to
officials within the U.S. government who
devised, planned, authorized such crimes."

— Ben Emmerson, U.N. Special
Rapporteur on Counter-Terrorism
and Human Rights


SHOULD BUSH, CHENEY, BE PUT ON TRIAL?
Le Monde,

France


FLASHBACK: Report
Confirms CIA Prisons
in Poland, Romania
TRANSLATED FROM FRENCH


"Poland, Romania agreed
to equip the installations on
these sites with the most
advanced forms of security
and secrecy, and they gave
absolute guarantees of non-
interference. ... NATO is,
the platform through which
the United States obtained
the necessary permission
and protection needed for
the CIA's secret actions."

— Dick Marty, Author of
Council of Europe Report
on CIA Activities in Europe


TORTURE REPORT FALLOUT
GUARDIAN: CIA Report
- Global Reaction Roundup
GUARDIAN: Torture Report
Could Unravel Prosecution
of Alleged 9/11 Masterminds
Guardian Unlimited,

U.K.


Torture: America's
Shame and Disgrace

"In the 70s, the CIA reacted
to criticism by pulling down
the shutters and building up
the secret state further.
Today, Americans face the
task of stopping a repeat.
The moral and practical
authority of the democratic
system around the world
depends in no small part
on them succeeding."

— EDITORIAL, Guardian
FINALLY: THE CIA TORTURE
GUARDIAN: Shock and Anal
Probe: Reading Between
Redactions in Torture Report
ECONOMIST: The CIA
and Torture - a Hard
Pill to Swallow
INDEPENDENT: America's
Day of Shame
TELEGRAPH: CIA Lied
to White House and
Britain to Justify Torture
TELEGRAPH: What did
Tony Blair and Jack
Straw Know of CIA Torture?
FINALLY: THE REPORT ON CIA TORTURE
Daily Mail, Guardian,

U.K.


VIDEO-TEXT: Royals Meet
Jay Z, Beyonce, LeBron,
Hillary, Chelsea, Obama

It's time again for the adventures
of Duke William and Duchess Kate
in New York. In 24 hours, they
managed to take in a basketball
game and meet Jay Z, Beyonce,
LeBron James, Hillary and Chelsea
Clinton, President Obama; William
gave a speech at the World Bank,
Kate visited a Children's center in
Harlem and according to videos
below, managed to change her
clothes about a jillion times.

— ADVENTURES of Will and Kate
ROYAL COUPLE IN NY: DAY TWO
Guardian Unlimited-BBC,

U.K.


VIDEO, TEXT: Prince
William, Dutchess Kate
Arrive in the Big Apple

For those inerested in the topic
- and we know you're out there,
this is coverage from Britain on
the visit of the The Duke and five
-months pregnant Duchess of
Cambridge to New York, this is
British coverage of the event,
with text from the Guardian and
video coverge from the BBC
on the three-day royal visit.

— REPORTER Lauren Gambino
ROYAL COUPLE IN THE BIG APPLE
Polityka,

Poland


'Say No to GMOs; Reject
TTIP': Almost 60 Million
Americans Warn Europe
TRANSLATED FROM POLISH


"I don't recall ever having gotten
a letter from so many people at
once, and you likely can't either.
Step by step, talks between the
E.U. and U.S. on the Transatlantic
Trade and Investment Partnership
are mearing an end. Sadly, we do
not know the details because the
talks are being held in extreme
secrecy. ... The Americans have
already lost their battle against
biotech corporations. Now they
are warning us about the effects
of adopting American rules
under the guise of TTIP treaty."

— COLUMNIST Jacek Zakowski


GMOs: A CLEAR AND PRESENT DANGER?
ANOTHER NIGHT OF PROTEST IN NY
Marriane,

France


French Failure to Deliver
Mistrals to the Russians
'Impolitic and Masochistic'
TRANSLATED FROM FRENCH


"Without denying the vigor of the
Russian reaction in Ukraine, we
must put things into context, as
this crisis stems from elements of a
different nature: the profound
corruption of the Ukrainian elite,
pro- and anti-Russian combined; the
over twenty-year uninterrupted
expansion of NATO toward Russia
when a helping hand is what was
needed; the atavistic suspicion of
the Baltic states and the Poles
vis-ΰ-vis Moscow, the American
propensity to play on E.U. divisions."

— Olivier Zajec, French
Institute of Strategy and Conflict
SALE OF MISTRALS TO RUSSIA ON HOLD
Guardian Unlimited,

U.K.


Google Glass Review:
Useful – but Overpriced
and Socially Awkward


"Short of the price, which is no
small matter, the key problem
with Glass is the reaction of
people around the wearer. It
feels socially inappropriate much
of the time – if not for you, then
for your audience. The biggest
disadvantage was that my family
and friends refused to be seen
with me while wearing them.
They aren't technology-obsessed
in the same way I am, but there
was no way to convince them.
It was either them or Glass."

— REPORTER Samuel Gibbs
A SHORT-CUT TO PARIAH STATUS
GUARDIAN: Billion-dollar Apple
iPod Anti-Trust Suit Gets Under Way
Komsomolskaya Pravda,

Russia


Gorbachev: West 'Resigned'
to Crimea's Return to Russia
TRANSLATED FROM RUSSIAN


"I remember the 1990 Paris Summit.
Europe was an example of how to
build a new world order and a new
relationship. The Americans - and
Bush senior, talked about it. And I
spoke about it. My good friend Pope
John Paul II said at the time that we
needed a more equitable world
order that was more humane and
safer. ... And one wonders how
people could object to their own
decisions. It all began with the fact
that the U.S. suddenly started
talking about the creation of a
'new empire.' An over empire, a
super empire. Alas, God and fate
had put the task before them. Yes,
they thought their time had come."

— Former Soviet Union
President Mikhail Gorbachev
GORBY GAUGES WESTERN LEADERS
RACISM AND THE PERILS OF EMPIRE
Trouw,

The Netherlands


If the Jews Gave up
Stoning, Can Muslims
Give Up Beheading?
TRANSLATED FROM DUTCH


"To use Jews as an example
for Muslims may upset some
people, but I do it because it
is instructive. In the sacred
books of the Jews, gross,
uncivilized passages are also
to be found. Jews who fail
to observe the Sabbath, for
example (and perhaps work
on that day) must, according
to the Torah, be stoned. ...
But not a one Jew anywhere
in the world would seek to
apply this Toranic precept.
Even the most religious Jews
realize that that such a thing
would be utter nonsense."

— Dr. David Pinto,
Inter-Cultural Institute
CAN ISLAM FORSAKE BEHEADING?
Le Point,

France


President Obama Continues
American Tradition of Sparing
Turkeys from Dinner Table
TRANSLATED FROM FRENCH


"This year's birds from a farm in Virginia,
both plump and white, were transported
under police escort to the W, where for
two days they were treated with kid
gloves. And that's no figure of speech.
The turkeys are housed in a suite with
views of the White House, are force-fed
organic soy and cranberries as they gobble
in the rooftop panoramic bar waiting to
be presented to President Barack Obama."

— COLUMNIST Louise Couvelaire
TURKEY PARDONS: A TIME-HONORED TRADITION
Le Figaro,

France


Ferguson 'Tarnishes the
Image of an Entire Nation'
TRANSLATED FROM FRENCH


"This verdict may well have been
rendered by a jury made up of
Blacks and Whites who, according
to all the experts, did their job,
but African-American communities
don't believe in their country's
justice system. Ferguson is very
far-removed from the post-racial
America dreamed of by Obama.
… In Missouri suburbs like this, the
population is 70 percent Black,
but the police, like the mayor, are
hegemonically White, tarnishing
the image of an entire nation."

— COLUMNIST Francois Sergent
HOW TO RESTORE OFFICIAL CREDIBILITY
SIMON TISDALL: Finland Back on Red
Alert Over AN Expansionist Russia
SIMON TISDALL: Iran Nuclear
Talks Extension Raises
Risk of Cataclysmic Failure
United Nations News,

Intl. Terr.


U.N. Human Rights Chief
'Deeply Concerned' about
'African-American Killings'


"I am deeply concerned at the
disproportionate number of young
African Americans who die in
encounters with police officers, as
well as the disproportionate number
of African-Americans in U.S. prisons
and the disproportionate number
of African Americans on Death Row."

— U.N. COMMISSIONER for Human
Rights Zeid Ra'ad Al Hussein
HUMAN RIGHTS CHIEF: U.S. HAS PROBLEM
NATIONAL GUARD MOVES INTO TOWN
DAILY MAIL: Protests Break Out
Across 90 Cities; March in Anger
BBC NEWS: Ferguson Decision
- Darren Wilson's Testimony
BBC LIVE BLOG: Ferguson Riots
- Ruling Sparks Night of Violence
DISASTER FOR FUN AND PROFIT
FAZ,

Germany


The Kremlin Media War:
All-Channel Propaganda
TRANSLATED FROM GERMAN


"The authorities are using their
nearly cpmplete media control to
build a parallel universe in which
Russia is under attack by the West.
... The goal is to disseminate the
supposedly-suppressed 'Russian
point of view.' This has nothing
to do with journalism, i.e.: a
genuine attempt to seek truth."

— CORRESPONDENT
Friedrich Schmidt
US AND THEM: LIES AND PROPAGANDA
BBC, Guardian Unlimited,

U.K.


LIVE BLOGS: Nation Holds
Breath as Ferguson Awaits
Decision of Grand Jury


Here are two live blogs from Britain,
which include tweets, photos, videos,
many from the scene, on the decision,
to be announced within the next few
hours, over whether to charge police
officer Darren Wilson over the death
of teenager Michael Brown. Missouri
Governor came close to saying the
authorities are expecting the worst.

— REPORTER Spencer Ackerman
NATIONAL GUARD MOVES INTO TOWN
Guardian Unlimited,

U.K.


Out of North Korea: Matthew
Miller says 'I Wanted to Stay'


"Snapshots of pages torn from Miller's
notebook were shown by state media,
after his trial, revealing statements
he now describes as strategic lies to
help him remain in North Korea. In it,
entries appeared to show support for
removing 'the American military from
South Korea' and included claims that
Miller was a 'hacker' with
some involvement with Wikileaks."

— REPORTER Nate Thayer


MILLER: 'FORCED' OUT OF NORTH KOREA
Corriere Della Sera,

Italy


Pope Francis' Secret Service:
Confronting the ISIS Threat
TRANSLATED FROM ITALIAN


"Pope Francis wanted to stop in
Kurdistan, an area bordered by
Syria, Turkey, Iraq and Iran. He
intended to issue an appeal from
there on behalf of Middle East
Christians being massacred by
Islamic jihadis. The secret service
stopped him. ... He's not a very
'manageable' pope. ... It seems
that even his entourage jokes
with him about death threats.
'Holy Father, haven't they killed
you yet today?' they ask him,
overcoming their reverence
to express really acute fears."

— CORRESPONDENT
Massimo Franco
PROTECTING A FLESH-PRESSING POPE
ARD Television,

Germany


VIDEO: Putin Explains Russian
Actions to German Public TV
Nov. 18, 00:31:33


"NATO and America have military bases
scattered all over the globe, including
in areas close to our borders, and their
number is growing ... Moreover, just
recently it was decided to send special
forces, again in close proximity to our
borders. You have mentioned various
[Russian] exercises, ship movements,
flights and so on. Is all of this going
on? Yes, it is indeed."

— RUSSIAN President Vladimir Putin


PUTIN OFFERS THE RUSSIAN NARRATIVE
BBC NEWS: Putin's Spokesperson
Tells BBC 'We have our Red Lines'
AWD News,

U.K.


'Mutiny' Reported in
Saudi Royal Air Force
Over Strikes on ISIL


"Saudi military intelligence
has reportedly arrested
two senior F-16 pilots who
refused to fly missions, after
they expressed their utmost
resentment at Saudi Arabia's
alliance with America. ...
White House officials and the
CIA informed the Saudis that
some of their U.S.-trained
pilots were jettisoning their
bombs and ammunition over
inconsequential or totally
unpopulated areas and then
returning to their Saudi bases."

— NEWS ITEM, AWD News


REJECTING THE HOUSE OF SAUD?
Guardian Unlimited,

U.K.


U.S. Senate Rejects
NSA Reform so Weak
Even NSA Backed It


If fear mongering were a sport,
American politicians would win
championships year after year.
Not too surprisingly, the Senate
yesterday rejected a NSA reform
bill that was so watered down,
even National Intelligence chief
James Clapper, who lied to the
Congress and the American people
about the scale of the surveillance
being carried out - supported it.

— REPORTER Spencer Ackerman
EVEN FIENSTIEN BACKED DEFEATED BILL
GUARDIAN: NSA Reform:
Surveillance Supporters may
have Dug their Own Grave
LE MONDE DIPLOMATIQUE:
Snowden's Success
Guardian Unlimited,

U.K.


Brooklyn Woman Bleeding
from Face, Nose and Mouth,
may have had Ebola Virus


"There are new fears of a possible Ebola
outbreak in New York City after a woman
who was being monitored for the deadly
virus dropped dead Tuesday afternoon. ...
according to a source on the scene, the
woman, who had traveled to Guinea
three weeks ago, died at a hair braiding
shop in the Brownsville area of Brooklyn.'"

— REPORTER Chris Spargo
AN EBOLA CASE IN BROOKLYN?
DAILY MAIL: Ebola Reaches
India: Man's Sperm has
Traces of the the Virus
Le Figaro,

France


Kremlin's Demands for
New International Security
System Can't be Ignored
TRANSLATED FROM FRENCH


"In the annexation of Crimea and the
manifest destabilization of Ukraine,
there is a very clear message that
Western leaders pretend not to hear:
the international order on which
European ties are built no longer
works. Russia, struck with sanctions
by a West that is unlikely to be seen
fighting for Sebastopol, has turned
to China and Iran. Europe is clinging
to its grand principles and not
realizing that it would do better to
bring them into line with reality -
before it's too late."

— COLUMNIST Pierre Rousselin
TIME FOR WEST TO PAY MORE HEED?
Guardian Unlimited,

U.K.


First Snowden. Then Tracking
You on Wheels. Now Spies on
Plane: Ubiquitous Surveillance


"You might ask: Where did U.S. Marshals
– the fugitive-chasing agents of Tommy
Lee Jones lore – obtain the authority to
launch this mass surveillance operation at
all? That's unclear, but thanks to some
digging by the Twitter surveillance crowd
shortly after the Journal published its story,
we know the marshals are far from the
only U.S. agency using these 'dirtboxes.'"

— COLUMNIST Trevor Trimm
MASS SURVEILLANCE: NOWHERE TO HIDE
GUARDIAN: Facebook, Google,
Apple, et.al., Lobby for Curbing
Givernment Mass Surveillance
REUTERS: Google Glass Future
'Clouded' as Early Believers Lose Faith
GUARDIAN: White House
Announces Push for Next
Generation of Weapons
Guardian Unlimited,

U.K.


David Cameron Warns
of Looming 'Crash' in
G20 Closing Remarks


"Six years after the financial
crash that brought the world
to its knees, warning lights
are once again flashing on the
global economic dashboard. ...
As the global economy faces
greater uncertainty, it is more
important than ever that we
send a clear message to the
world that Britain will not
waver on paying its debts."

— PRIME MINISTER
David Cameron


GORBY: RUSSIAN SOFT POWER
GUARDIAN: Cameron's Economic
Warning Lights: Dark Days Ahead?
Daily Mail,

U.K.


20th Hijacker Moussaoui:
'Saudi Prince Paid for
9/11 Pilots' Flying Lessons


"The Saudi government has flatly
denied any involvement in 9/11.
... officials in Oklahoma federal
court have said that Moussaoui's
requests to be allowed to speak
in open court and to be assigned
government lawyers will likely
be denied, since his claims have
nothing to do with existing cases."

— REPORTER Kieran Corcoran
9-11: THROUGH THE LOOKING GLASS
MOSCOW TIMES: Putin's Early
Departure from G20 a 'Mistake'
GUARDIAN: Lift-Off of Sputnik
News Agency - What Russia's New
Media Brand Thinks of the World
GUARDIAN: Putin Leaves G20
after Browbeating Over Ukraine
20 Minutes,

Ukraine


Why Russians 'Will Want to
Return Crimea' to Ukraine
TRANSLATED FROM RUSSIAN


"If large-scale military hostilities
were to break out with Russia
fighting a considerable portion
of the world, it would likely face
a coalition, the combined military,
economic and demographic
strength of which would surpass
Russian forces by at least 16-18
times. The outcome of such a
confrontation is easy to forecast.
Russia would be defeated and its
economic and infrastructure
capacity utterly destroyed."

— FORMER PUTIN ECONOMIC
ADVISER Andrei Illarionov
WILL RUSSIANS 'SEE THE LIGHT'?
Guardian Unilimited,

U.K.


Pentagon 'Considers'
Sending American
Troops to Battle ISIL


"General Martin Dempsey,
the chairman of the joint
chiefs of staff, indicated
to the U.S. House Armed
Services committee that
ISIL's strength relative to
the Iraqi Army may be such
that he would recommend
abandoning Obama's oft-
repeated pledge against
returning U.S. ground
troops to combat in Iraq.'"

— CORRESPONDENTS Raya
Jalabi, Spencer Ackerman


ALL ACCORDING TO PLAN?
THE TELEGRAPH: 'Moderate' Syria
Rebels Defecting to ISIL; Blame
'Lack of U.S. Support and Arms'
XI- OBAMA: SIGNING DEAL IN BEIJING
Die Welt,

Germany


Republicans May Give
'Lame Duck Procrastinator'
the Backbone He Needs
TRANSLATED FROM GERMAN


"The Republican Congress will no
doubt try and motivate Mr. Obama
to more assertive action in areas
where the 'great procrastinator'
has only reluctantly committed to.
If over the next two years both
political camps find their way back
to a tradition of bipartisanship in
foreign policy, Obama's recent
course correction toward more
global engagement could become
the distinguishing feature of
Barack Obama's last two years."

— COLUMNIST Clemens Wergin
APPLYING REPUBLICAN PRESSURE
Le Figaro,

France


Xi and Putin: United in
Face of Western Critics
TRANSLATED FROM FRENCH


"According to a survey by Touch
Today, after the annexation of
Crimea, Putin's poll ratings in
China reached 92 percent. ...
Perhaps Chinese are reassured
to see that 'Xi Dada' or the 'Xi
the Great,' isn't the only great
power leader of concern to the
world. Like Putin, he's skilled
in the cult of personality and
cultivates authoritarianism in
order to rule with an iron rod."

— COLUMNIST Patrick Saint-Paul
XI AND PUTIN: HANGING TIGHT
Guardian Unilimited,

U.K.


MH17: Australia PM tells
Vladimir Putin to 'Consider
Apology, Compensation'


Citing that the U.S. 'apologised and
made appropriate restitution' for
shooting down Iran Air Flight 655
in 1988, Australia Prime Minister
Tony Abbott has confronted Putin
at the APEC Summit, saying that
he had information that the missile
that shot down MH17 last summer
'had come out of Russia, was fired
from inside eastern Ukraine and
was then returned to Russia.'

— CORRESPONDENT Daniel Hurst


ABBOTT: WHISTLING IN THE WIND?
Guardian Unlimited,

U.K.


Net Neutrality: Cable
Industry 'Stunned'
by Obama' Proposals


"'The cable industry strongly
supports an open Internet,
is building an open Internet,
and strongly believes that
over-regulating the fastest
growing technology in our
history will not advance the
cause of Internet freedom.'
Translation: 'The industry
believes in something we
are actively working to
undermine.'"

— National Cable and
Telecommunications
Association President
Michael Powell


MICHAEL POWELL: CASHING IN
Deutsche Welle, RT, Euronews, France 24


VIDEOS: Germany Marks
Demise of the Berlin Wall


It has been an intense 48 hours
in the city of Berlin, with people
from around the world and key
players from recent history all
converging there to celebrate
25th anniversary of the fall of the
Berlin Wall. This post consists of
coverage from Deutsche Welle, RT,
Euronews and France 24. The fall
of the Wall effectively marked
the end of the old Cold War. I say
old, because as Mikhail Gorbachev
notes in speeches he gave over
the past few days, the world has
likely embarked on a new one.

— CELEBRATING FALL OF THE WALL


BERLIN: A LOOK FROM EUROPE
Rzeczpospolita,

Poland


Obama's Defeat:
Two Years of a U.S.
Turned Inward
TRANSLATED FROM POLISH


"This is bad news for the
world. America's enemies
from Russia to Pyongyang
need no longer worry
about U.S. threats. Putin
knows that Obama's hands
are tied. Over the next
two years the major U.S.
political parties will set
the stage for the 2016
presidential campaign.
Regardless of who runs,
bith Republicans and
Democrats will do things
designed only to help their
candidate and diminish
the chances of their rival.
For the next 24 months
America will be, sadly,
focused mostly on itself."

— COLUMNIST
Bartosz Weglarczyk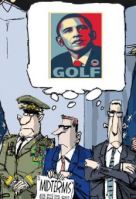 24 MONTHS OF PARALYSIS?
WHAT WITH THE ELEPHANT BRING?
DEAL WITH IRAN IMPOSSIBLE?
RIA Novosti,

Russia


Oliver Stone Meets
Snowden; Wants to
Make Putin Biopic


"I met him [Snowden].
We are working on the
script. We hope to
shoot early next year,
we've been working on
it for almost a year now
and we're very pleased
it's coming along. ... We
had no plans to make a
film [a scripted feature]
on Putin. I would love
to do an interview with
him because he has a
different point of view
that Americans don't hear.'"

— DIRECTOR Oliver Stone


STONE: SNOWDEN AND PUTIN
The Telegraph,

U.K.


Prison Threat for 90-Year
Old Who Fed the Homeless


"The police are doing the bidding
of the very wealthy, and trying to
sweep the poorest of the poor
under the rug. ... it's outrageous,
but I have been fighting for 23
years to feed the homeless and
spent 50 years fighting for
civil rights in this country."

— HOMELESS ADVOCATE
Arnold Abbott
DROP THAT PLATE RIGHT NOW!
FAZ,

Germany


War and Data Security:
'Everyone is Threatened'
TRANSLATED FROM GERMAN


"We are seeing a dramatic loss of
confidence. The revelations of
Edward Snowden, surveillance by
the NSA and other incidents have
changed our thinking - on security
policy as well. On a government
level, this leads many countries
to expand the offensive potential
of cyber technology. We return
to the old motto: Attack is the
best defense. But I fear that this is
not correct in this case. Cyber
protection is a matter of national
security, which is why: The best
defense is a better defense."

— Deutsche Telekom
CEO Timotheus Hottges
WAR BEGINS TO IMPINGE ON THE WEST
Trouw,

The Netherlands


Assange and Snowden
have 'Surrendered their
Freedom for Nothing'
TRANSLATED FROM DUTCH


"If their leaks had achieved
anything, it would have been
worth the price. Assange
has mainly ensured that coded
diplomatic messages have
more limited distribution and
content, so his whole idea
of more openness has been
shattered. ... Snowden's NSA
leaks have ensured that,
here too, security has been
tightened and fewer people
have access to secrets. ...
Given the reaction to their
revelations, I expected to see
violent protests against
breaches of privacy and this
type of government power.
It looks like Assange and
Snowden have surrendered
their freedom for nothing."

— COLUMNIST Rob de Wijk
WAS IT ALL FOR NAUGHT?
Dziennik,

Poland


Polish Passions Flare
after Warsaw Reject's
Polanski Extradition
TRANSLATED FROM POLISH


"In the United States, where
they prey on Polanski as if he
were a war criminal or drug
gang boss, prosecutors and
judges are elected officials.
Just imagine a judge from,
let's say, California, not
having the opportunity to
get on newspaper first pages
without a case like that of
Roman Polanski. Let's catch
him, let's hang his head on
our the walls of our offices!?"

— Writer Janusz Glowacki
SHOULD POLANSKI BE LET OFF?
Daily Mail,

U.K.


Navy Seal Who Shot bin
Laden Comes Forward


"People are asking if we are
worried that ISIL will come
and get us since Rob is going
public. I say I'll paint a huge
target on my front door and
say come on and get us."

— FATHER of Navy
Seal Rob O'Neill
COMING OUT DESPITE PENTAGON
Daily Mail,

U.K.


Memo to Lame Duck Obama:
It's Time to Man Up, Eat Crow
and Take Tea with the Enemy


"You're not just a lame duck this now,
you're a limbless canard whose head
has been so badly garroted that it now
dangles perilously from your neck like
a buckled crane. If you want to avoid
a seemingly inevitable legacy as The
Great Disappointment, you need to
man up and start being a proper leader."

— COLUMNIST Piers Morgan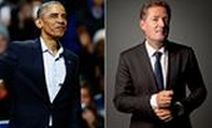 MORGAN UNLEASHES ON OBAMA AGAIN
Guardian Unlimited,

U.K.


U.S. Midterms: Wave
of Defeats Leave
Democrats 'Reeling'


The scale of the Democrats'
defeat in the U.S. midterm
elections became apparent
on Wednesday. ... their
Republican opponents on
the verge of securing their
largest majority in the
House of Representatives
since the World War II era.

— CORRESPONDENT
Paul Lewis
CRIST: NOW GONE FOR GOOD?
Trouw,

The Netherlands


Assange and Snowden
have 'Surrendered their
Freedom for Nothing'
TRANSLATED FROM DUTCH


"If their leaks had achieved
anything, it would have been
worth the price. Assange
has mainly ensured that coded
diplomatic messages have
more limited distribution and
content, so his whole idea
of more openness has been
shattered. ... Snowden's NSA
leaks have ensured that,
here too, security has been
tightened and fewer people
have access to secrets. ...
Given the reaction to their
revelations, I expected to see
violent protests against
breaches of privacy and this
type of government power.
It looks like Assange and
Snowden have surrendered
their freedom for nothing."

— COLUMNIST Rob de Wijk
WAS IT ALL FOR NAUGHT?
Azeri-Press Agency,

Azerbaijan


Russia Considers
Banning U.S. Dollar


"If the bill is approved,
Russian citizens will
have to close their dollar
accounts in Russian
banks within a year and
exchange their dollars
in cash to Russian rubles
or other currencies.
Failure to do so will
result in their accounts
being frozen and fined."

— NEWS ITEM, Azeri Press Agency
2014: A REPUBLICAN WAVE
Le Monde,

France


Midterms: Obama Weakened
When World Needs U.S. Most
TRANSLATED FROM FRENCH


"One thing is certain: on our mangled
planet, a weakening of the president
of the United States is not good news.
What other world power could send
in the cavalry when things go awry?
China? Putin's Russia - which loathes
Western values? The United Nations,
whose chronic impotence is famous?"

— Journalist Dominique Simonnet,
Historian Nicole Bacharan
WORLD WITHOUT U.S. LEADERSHIP
Gazeta Wyborcza,

Poland


U.S. Midterms: The Sins of
Obama - Real and Imagined
TRANSLATED FROM POLISH


"Obama - who had promised to lessen
inequality - has indeed disappointed.
He also has bad luck, as this year has
been a bad one around the world. ...
For all these misfortunes Obama is
blamed, even if it remains extremely
questionable whether he could have
done anything to prevent or
more effectively counteract them."

— COLUMNIST Mariusz Zawadzki
SAD STATE OF AFFAIRS: OBAMA'S FAULT?
de Volkskrant,

The Netherlands


'iGay': Apple Does it Better
than the Church of Rome
TRANSLATED FROM DUTCH


"Tim Cook is the pope of the digital
church, the vicar of Steve Jobs on
earth. He sells his products on all
continents and with his outspoken
statement he now includes a small
message of tolerance with every
iPad and iPhone the company sells."

— COLUMNIST Bert Wagendorp
COOK: A PUBLIC STAND FOR EQUALITY?
Guardian Unlimited,

U.K.


GHCQ Chief Calls U.S.
Tech Giants 'Network
of Choice' for Terror


"Privacy has never been an
absolute right and the debate
about this should not become
a reason for postponing urgent
and difficult decisions. ... To
those of us who have to tackle
the depressing end of human
behaviour on the internet, it
can seem that some technology
firms are in denial on misuse."

— GHCQ Chief Robert Hannigan
GHCQ: PRIVACY MEANS TERROR
GUARDIAN: New GCHQ
Chief Spouts Fiery Rhetoric
but Agenda Remains Same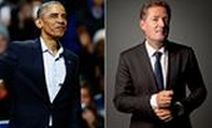 MORGAN UNLEASHES ON JILTED OBAMA
Publico,

Portugal


Sweden and Finland:
Military 'Impotence'
Meets Russian Bear
TRANSLATED PORTUGUESE


Will Sweden and Finland
abandon their historic
neutrality to join NATO?
In Stockholm, the case of
of the 'ghost submarine'
dominated the week. ...
What worries Swedes is
their military impotence.
In December 2012, the
commander of the armed
forces shocked the nation
by declaring that in the
event of an attack, the
army would only be able
to defend the country
for a single week?"

— COLUMNIST Jorge
Almeida Fernandes
WHAT IS PUTIN THINKING?
Komsomolskaya Pravda,

Russia


Russia's Dissolution Over
Ukraine War? Ridiculous!
TRANSLATED FROM RUSSIAN


To prevent such a breakup, one-
time presidential economic adviser
Andrey Illarionov says Crimea must
be returned to Ukraine - as it is
the 'rightful owner.' Mr. Illarionov
recognizes self-determination, but
only for the 'indigenous population,'
which in the case of Crimea he
believes to be the Crimean Tatars.'
The Native Americans in the USA
, too, don't possess their homeland.
Nor do the Australian aboriginals.
And then, of course, the state
of Israel should ten not exist."

— COLUMNIST Alexandr Grishin
RUSSIA WAR OF WORDS OVER UKRAINE
Financial Times,

U.K.


Mr. Obama Can Learn
from George W. Bush


"In Germany, students in
elementary school recieve
mandatory lessons on the
Holocaust. In South Africa,
a Truth and Reconciliation
Commission bore witness
to Apartheid. ... It is time
for America to shine a
light on its relationship
with the native Indians."

— COLUMNIST Edward Luce


PREPARING FOR A 'THUMPIN'
Die Tageszeitung,

German


Fear Mongering Media
Turns the 'Home of Brave'
into the 'Home of Afraid'
TRANSLATED FROM GERMAN


"The elite uses fear mongering to
consolidate existing structures.
This has worked wonderfully well
in the past - see the surveillance
state.' ... Somehow it alll seems
incongruous: In their national
anthem, Americans sing the
praises of the 'land of the free and
the home of the brave.' At the
moment, though, they are afraid
of each other and the world. ...
Is this the 'home of the brave?"

— COLUMNIST Konrad Ege
PANIC IN THE LAND OF THE FREE
NATO, Daily Mail, Guardian, RT




Belgium, U.K., Russia


Russian Aircraft Over
Europe: Scare Mongering
or Legitimate Concern?


Over recent days, Western
media have been sounding the
latest alarm - this one about
Russian aircraft over Europe.
Is there something to these
concerns? Should the media
and public officials be alarming
the public over them? Or is
there some other agenda? Here
is the Daily Mail's latest 'five
alarm fire' report on the issue,
and reposts from Russia Today.

— Russian and Brtish Reports


FEAR MONGERING OR NEWS?
Guardian Unlimited,

U.K.


How Will Cinema Deal
with the Islamic State?


"IS, the extremist group now
controlling large swathes of
Iraq and Syria, is also making
story-telling in the region
even more logistically hard,
as well as giving filmmakers
tales they don't want to tell."

— REPORTER Emma Jones
ISALMIC STATE AT THE MOVIES
BBC NEWS: Roman Polanski
Freed in Poland after U.S.
Extradition Request
Gazeta Wyborcza,

Poland


Putin 'Believes What
He Wants to Believe'
TRANSLATED FROM POLISH


"However strange, it seems
that the Russian president
himself believes what the
Kremlin's propagandists say
on TV. Moreover, it's as if
he also believed that his
guests - famous Western
experts and policy makers
- were ready to accept the
point of view of Rossiya 1
… A good number of them
would likely agree that
Washington, as they say in
Russia, 'broke some trees,'
and is responsible for a
good deal of nonsense.
But the view of Russia as
an empire of the good -
few are ready to accept. …
Vladimir Putin lives in a
reality he himself created -
and that is very dangerous.'"

— COLUMNIST
WacLaw Radziwinowicz
PUTIN PUZZLES THE WEST
Guardian Unlimited,

U.K.


GCHQ Views Data
Without a Warrant,
Government Admits


"Newly released documents
from the British government
reveal a lack of oversight for
how it sifts communications
data collected by NSA and
other foreign governments."

— CORRESPONDENT James Ball
SPY MACHINE OUT OF CONTROL
POLAND-RUSSIA: UNLIKELY ALLIES
Publico,

Portugal


Erdogan's Pandora's
Box: U.S. and Turkey
on 'Collision Course'
TRANSLATED FROM PORTUGUESE


"Contrary to the view of
Turkish President Erdogan,
Obama refuses to turn the
military campaign against
IS into one to speed the
fall of the Assad regime.
For Erdogan and his prime
minister - Ahmet Davutoglu,
Islamic State is a 'lesser
devil' when compared with
Assad. Analyst Soli Ozel
writes: 'Davutoglu is saying
that IS is the product of
rage - and if the source of
that rage goes, namely the
Syrian regime, then
such groups will also go.'"

— COLUMNIST Jorge
Almeida Fernandes
DISAGREEING ON THE ENEMY
BBC News,

U.K.


Britain and United
States End Afghanistan
'Combat Operations'


"Mistakes were made militarily,
mistakes were made by the
politicians at the time and this
goes back 10, 13 years. ...
Clearly the numbers weren't
there at the beginning, the
equipment wasn't quite good
enough and we've learned an
awful lot from the campaign.
... But don't let's ignore
what has been achieved.'"

— UK Defense Secretary
Michael Fallon
ARE COMBAT OPERATIONS 'OVER'?
ITAR-TASS,

Russia


French to Decide on
Mistral Assault Ship Sale
to Russia in November


ITAR-TASS reports that the
French Defense Ministry has
told French Daily Liberation
that it would decide on the
already-delayed deivery of
the first of two Mistral copter
carrier/amphibious assault
ships France sold to Russia in
Novevember. Paris, after
feverish lobbying by the U.S.,
delayed the $1.5 billion sale
in September, but has never
said it would cancel the sale.

— NEWS ITEM, ITAR TASS
WILL FRENCH SELL TO RUSSIA?
ITAR-TASS: Russia to Sue
France If Mistral Not Delivered
MOSCOW TIMES: Russia
to Build Own Helicopter
Carriers after Mistral Deliveries
EARLIER EUROPE POSTS
Etemaad,

Iran


Potential of Deal with
United States Goes 'Far
Beyond' Nuclear Issue
TRANSLATED FROM PERSIAN


"He [President Rouhani's deputy chief
of staff Hamid Aboutalebi] likened the
current situation to an acid test for a
new policy of gradual engagement,
saying he believes Obama's remarks
represent American society in its
totality, and not just political parties,
the administration or houses of
Congress. Therefore, it is his belief
that the value of the dialogue
between Iran and the America goes
far beyond the politicized issue of
nuclear talks, and therefore is an
opportunity that shouldn't be missed."

— Former Majlis Member
Dariush Ghanbari


BETTER TIES - IF SANCTIONS ARE LIFTED
Yedioth Arhonot,

Israel


Tale of Israeli Reporter
Orly Azoulay's Visit to Iran
and the Outcry it Stirred


Here is the fascinating tale of
Israeli reporter Orly Azoulay,
who gained access to Iran as
part of a delegation organized
by The New York Times, and
then after her reports were
published, the outcry in Iran
over whether she was even
there and if so, why she was
permitted to enter- even after
stating she was Israeli and with
an Israeli passport. First, the
Iranian reaction, and then her
report from inside the country.

— MANAGING EDITOR
William Kern


IRANIAN OUTRAGE OVER VISIT
YEDIOTH AHRONOT: Humiliating
Obama could Fuel Anti-Semitism
YEDIOTH AHRONOT: Spy Chief
says Israel is 'Happy' at
Congress-Obama Compromise
ISRAEL NATIONAL NEWS: At
Holocaust Memorial, Defense Minister
Calls Iranians 'New Nazis'
ISRAEL NATIONAL NEWS:
Netanyahu to Obama: Iran Deal
Threatens Israel's Survival'
ISRAEL NATIONAL NEWS:
Israeli Officials: Iran Deal
is a 'Historic Mistake'
DEBKA FILE: 'Preliminary Deal'
Reached; Zarif says 'There is
No Deal and No Commitments'
JERUSALEM POST: Obama:
Framework Nuclear Deal
is 'Best Option' for Israel
The Jerusalem Post,

Israel


Rabbi Compares Obama
to Ancient Villain 'Haman'


"The president of the United States
is lashing out at Israel like Haman
lashed out at the Jews ... I'm not
making a political statement. I'm
making a Jewish statement. ...
I am being disrespectful because
the president was disrespectful to
my prime minister, to my country,
to my future and the world's future."

—Chief Rabbi of Efrat Shlomo Riskin
OBAMA CAMPARED TO ANCIENT VILLAIN
AL-ARABIYA: A War of All Against All
AL-ARABIYA: 'Operation
Decisive Storm' Contains
the Houthi Threat
AL-ARABIYA: Egypt calls for
Joint Arab Military Force
AL-ARABIYA: 'Arabistan' Must
be Liberated from Iran
Yedioth Ahronot,

Israel


Yemen Just Part of Iran's
Middle East Master Plan


"Israel has spent 5 years warning
that Iran seeks Shiite domination
of the Muslim world, and the Gulf
States know by now not to rely
on the Obama Administration."

—COLUMNIST Smadar Perry
SMADAR PERRY: IRAN'S 'MASTER PLAN'
Yemen Times,

Yemen


Houthis Warn Saudis Not
to Intervene in Yemen


"'If he [President Hadi] was a real
president, he wouldn't seek the
support of foreign forces to crush
his own people. His request for
foreign military intervention is a
conspiracy against Yemen and
proves Hadi is a traitor.' ... 'The
Yemeni people can confront the
challenges and defend themselves
without the support of any other
country [referring to Iran].'"

—Mohammad Al-Bukhaiti
of the Houthi Political Office
SAUDI AIR STRIKES BEGIN IN YEMEN
Al-Arabiya,

U.A.E.


Saudis Launch 'Decisive
Storm' to 'Save Yemen'


"Saudi Arabia launched an air
campaign overnight which has
already eliminated several
Houthi leaders. ... Yemen air
space is currently under the
complete control of the Saudi
Royal Air Force. a coalition of
all GCC countries except Oman
is taking part, including Sudan,
Egypt, Morocco, Jordan,
Pakistan [and the United States]."

— NEWS ITEM, Al-Arabiya


SAUDI SPECIAL FORCES PREPARE
Debka File,

Israel


Report that Israel Spied
on Iran Talks Part of a
Plan to 'Stigmatize' Bibi


"Debka File's sources say that the
WSJ 'allegation' was to cooincide
with a trip to Paris by Intelligence
Minister Steinitz and National
Security Adviser Yossie Cohen to
warn France and other European
leaders that the nuclear deal will
enable Tehran to preserve its
capabilities and remain a threshold
nuclear state."

—Debka File News Item
IRAN TALKS: SPY VS SPY VS SPY ...
YEDIOTH AHRONOT:
U.S. Accusations of Israeli
Espionage - Why Now?
JERUSALEM POST: Defense
Minister: 'Someone has Interest
in Sparking U.S.-Israel Dispute'
Debka File,

Israel


With Eye on Gulf, France
Balks at U.S.-Iran Nuclear
Agreement on Five Counts


"The main sticking point is France's
insistence that U.N. sanctions stay in
place until the Iranians fully explain
evidence of past development work
on a nuclear warhead. Iran counters
that it could never satisfy the French
condition, because they would never
be able to disprove forged evidence
of a weapons program . Gulf sources
disclose that tough French bargaining
stems partly from intense ties with
Saudi Arabia and other Gulf states. "

— NEWS ITEM, Debka File


IS UNITY FOR A DEAL DISINTEGRATING?
JERUSALEM POST: Intelligence Chief
to Paris as Cracks Appear between
France and the U.S. over Iran Deal
YEDIOTH AHRONOT: U.S. Ambassador
'Confused' by Netanyahu's Statements
Concerning a Palestinian State
FARS News Agency,

Iran


Common Sense Comes
Late: U.S. says it 'Doesn't
Want ISIL' in Damascus!


"If we recall correctly, these are
the same people who up until
yesterday were talking about the
imminent collapse of political
institutions in Damascus and the
inevitabity of military pressure,
an air war and a no-fly zone to
help their 'moderate' terrorists
oust the Syrian government. So
what happened to their plans?'"

—EDITORIAL, FARS News Agency
EMBARRASSING REVERSAL ON ASSAD
Al-Arabiya,

U.A.E.


'Has Kerry Gone Mad?'


"How can an official like the
U.S. Secretary of State says
that Bashar al-Assad can be
accepted because he needs
him in the fight agains the
Islamic State. John Kerry's
statement is enough to push
millions of people here to
support the ISIS. If Kerry's
excuse is that it is necessary
to work with Bashar Assad
because he also despises ISIS,
then millions of Syrians will
cooperate with ISIS because
they despise Assad as much.'"

—COLUMNIST
Abdulrahman al-Rashed
KERRY: A FLIP-FLOP ON ASSAD?
TIMES OF ISRAEL: CIA Chief - U.S.
'Does Not want to See Assad Fall'
AL-SABBAH: Turkey Prime Minister
Davutoglu Compares Assad to Hitler
YEDIOTH AHRONOT: John Kerry
Says U.S. 'will have to Negotiate
with Syria's Bashar al-Assad'
ARA NEWS: Assad Refuses
Negotiations with the U.S.
Kayhan,

Iran


Iran: 'U.S. Republicans
Don't Understand their
Own Constitution!'


"The letter suggests that U.S.
lawmakers not only do not
understand international law
but are not fully cognizant of
the nuances of their own
Constitution when it comes to
presidential powers in the
conduct of foreign policy. ...
In our view, this letter has no
legal value and is for the most
part a propaganda ploy."

— IRAN FOREIGN
Minister Muhammad Javad Zarif


CONSTITUTION: WHO KNOWS MORE?
AN ANYI-NETANYAHU GROUNDSWELL
YEDIOTH AHRONOT: Former
Mossad Chief Blasts Netanyahu
Government at Tel Aviv Rally
ISRAEL HAYOM: Likud - Former
Mossad Chief's Attacks Harm
National Security
JERUSALEM POST: Netanyahu
Wins Over U.S. Public; Still
Leading for Premier Post
Al-Arabiya,

U.A.E.


President Obama: On Iran,
'Listen to Mr. Netanyahu'


"Egypt's intiative dramatizes the
spillover of the Islamist State's
threat across the Middle East and
the fading impetus of the U.S.-
led coalition to reverse ISIS gains."

—EDITOR-IN-CHIEF Faisal J. Abbas
RARE BACKING FOR NETANYAHU
ISRAEL NATIONAL NEWS: OpposItion
Leader: 'After the Applause,
Netanyahu Remains Alone'
YEDIOTH AHRONOT: Obama says
Netanyahu Offers No Alternative
ISRAEL NATIONAL NEWS:
Yes - Netanyahu Pulled it Off
JERUSALEM POST: Why Netanyahu's
Congress Speech was 'Wildly Recieved'
JERUSALEM POST: Why Iran Nuke
Deal Looks Like a Fool's Bargain
JERUSALEM POST: Iran Nuclear
Deal - Five Minutes to Midnight
YEDIOTH AHRONOT: Why is
Netanyahu Treating Obama so Badly?
Champress,

Syria


French Influence Soars
with Egypt's War on ISIS
TRANSLATED FROM ARABIC


"The Egyptian air strikes on ISIS
hasten the next anticipated war
in the region, particularly since
they are inextricably linked to
the purchase French Rafale jets.
The deal strengthens relations
between Cairo and Paris and
restores to France a role it last
played during Mubarak's reign:
as a balancing element in the
strategic alliance between
Egypt and the United States. "

— COLUMNIST Wa'el Abdul Fattah


EGYPT HITS ISIS: A TURNING POINT?
FIRST ARAB RULER CHALLENGE ISIS
Debka File,

Israel


American Spies, Police
'Protest Too Much' about
Challenge of 'Dark Net'


"Our experts suspect US agencies
'protest too much' to cover up
their real occupation, which is to
steer the underworld into their
waiting arms. ... Much of the
software originated in American
government agencies. It was they
who created the algorithms for
transferring data and designed
the TOR protocol and Topology."

β€" ANALYSIS, Debka File
THE DARK NET: NOT SO DARK
ISREAL NATIONAL NEWS:
Think Tank Names 'Top Ten'
U.S. Colleges for Anti-Semitism
JERUSALEM POST: Saudis Suggest
Help for Israel with Iran Strike
for Peace Process Progress
ISRAEL HAYOM: Despite Iran
Nuclear Row, American Public
Still Supports Israel
JERUSALEM POST: Arab Diplomats
Rebuff Israeli Invitate to Netanyahu
Speech to the U.S. Congress
JERUSALEM POST: Kerry Questions
Netanyahu's Judgement on Iran Deal;
Charges Him with 'Crying Wolf' Again
JERUSALEM POST: Which Democrats
Will Skip Netanyahu Congress Speech?
ISRAEL NATIONAL NEWS: Netanyahu's
Siren Call to Congress Must be Heeded
ANOTHER FRONT FOR U.S. TROOPS?
JERUSALEM POST: Supreme
Court Rejects Rachel Corrie
Wrongful Death Suit
JERUSALEM POST: Corrie Family:
Decision Amounts to Sanction of
Immunity for Israeli Troops
GUARDIAN: U.S. Ambassador
Tells family Israeli Inquiry into
Corrie Death 'Insufficient'
YEDIOTH AHRONOT: U.S. Idealist
Kayla Mueller's Road to ISIS
Captivity Went through West Bank
THE NEW YORK TIMES:
'My Name Is Rachel Corrie'
to Be Staged Off Broadway
BIBI NETANYAHU: NO RETREAT
JERUSALEM POST: Most Jews
in U.S. Congress to Attend
Netanyahu Speech
JERUSALEM POST: On Iran
Nuclear Talks, Politics
Cloud Fateful Decisions
JERUSALEM POST: Netanyahu's
Real 'No Deal' Agenda: Entirely
Undersutting Iran Nuclear Talks
ISRAEL HAYOM: Cry for Me,
Argentina: Like Kirchner,
Obama 'Prostitutes' his Nation
YEDIOTH AHRONOT: Netanyahu
- 'Israel's Republican Governor'
Debka File,

Israel


U.S. Coalition Against ISIS
Frays Over Iran Involvement;
Gulf States Mull Withdrawal


"The UAE dropped out over a
month ago, when it emerged after
Jordanian pilot's capture that no
facilities had been put in place to
rescue air crews crashed behind
enemy lines. ... Riyadh fears that
the joint U.S.-Iran war effort
against ISIS is providing a screen
behind which the White House is
opening doors for Iran to advance
Tehran's region-wide aspirations."

— DEBKA FILE Analysis
IS IRAN IMPERILING U.S. COALITION?
JERUSALEM POST: Death By
Fire - Now is the Time to
Truly Unite Against ISIS
JERUSALEM POST: Chorus of
Politicians Urge Netanyahu
to Cancel Speech to Congress
JERUSALEM POST: Jon Stewart
Doesn't Find Netanyahu's
'Bibi-Sitter' Commercial Funny
Yedioth Ahronot,

Israel


Opposition Leaders Urge
Bibi to Cancel U.S. Speech


"It's time for Bibi to announce the
cancellation of his speech to the
U.S. Congress. This speech, which
was born as part of his electoral
campaign, endangers the security
of Israeli citizens and the special
relationship between Israel and
America. With all due respect to
your campaign Bibi, now is the
time for you to act like an Israeli
patriot and not throw Israel's
security under your elections bus."

— REPORTER Moran Azulay
BIDEN'S SLAP AT BIBI'S SPEECH
Jordan Times,

Jordan


Terrorists from East
and West Galvanize
the World to Unite


"For decades, the West has
seen itself as a victim of
terrorism that originates
in the Muslim world; now
the Muslim world has begun
to see itself as a victim of
terrorism that originates in
the West, in addition to its
home-grown terrorism.
The obvious point to stress
is that both are now targets
and sources of terrorism.
Therefore, all must now
work together, in honesty
and in earnest, to finish it."

— COLUMNIST
Ahmad Y. Majdoubeh


TURNING POINT IN HISTORY?
Jordan Times,

Jordan


Jordanians Will Fight Until
Daesh is 'Totally Destroyed'


"The last moments in the life of Moaz
al-Kasasbeh are as compelling as they
are telling. A video released shows
him standing tall before an army of
masked men. Then, the film shows
him put in a cage, bravely facing his
captors, head held high. Alongside
its allies, Jordan will continue the
war that will ensure that this group
is totally destroyed, its damaging
ideology wiped out and replaced
with he true teachings of Islam."

— EDITORIAL, Jordan Times


DEFIANT WORDS; BUT WILL THEY LAST?
Germany, Poland, U.K., Canada, Israel, U.S.


Subterfuge, Spooks, Liars
Surveillance and Henry
Kissinger Blast for Feb. 2


First, reports from Germany's Der
Spiegel on NSA malware more
powerful than what it says other
actors use; expressions of regret
from The New York Times' chief
that Snowden didn't trust it; and
the slow realization on the part
of supporters of TTIP that public
opposition could defeat it. Then
from Poland's Gazeta Wyborcza,
demands for proof that more
mass surveillance will prevent
terrorist attacks; controversy in
Canada about new powers being
handed to that nations's NSA
equivalent after it was revealed
that it monitors the downlaoads of
people around the world; China's
demands that U.S. manufacturers
provide that nation's despots with
backdoors into their devices and
encryption - gee, I wonder where
they got that idea?; Verizon's
begrudging commitment to allow
users to opt out of its 'Supercookie';
Henry Kissinger's exciting day at
the U.S. Senate Armed Services
Committee; and a lot more.

— Latest of State Spies and Lies


SPOOKS, LIARS AND SURVEILLANCE, FEB. 2
Yedioth Ahronot,

Israel


Netanyahu's 'Gift to Iran'


"The decision to concoct U.S.
trip behind administration's
back pits Prime Minister
Netanyahu against Democrats
in both houses of Congress
and a few Republicans as well,
reducing chances of stepping
up sanctions with legislation."

— COLUMNIST Nahum Barnea


BIBI'S SPEECH TO U.S. CONGRESS
JERUSALEM POST: Peres on
Netanyahu: 'When U.S. President
tells you not to Come, Don't Go'
YEDIOTH AHRONOT: Obama
is a 'Great Friend' of Israel
YEIOTH AHRONOT: Netanyahu
and Boehner: Grumpy Old
Men by any Name you Please
YEDIOTH AHRONOT: Israel
Might Pay Price for Speech
to Congress by Netanyahu
ISRAEL HAYOM: 'Problem
is Not with Israel, but with
the Obama Administration'
DEBKA FILE: Outdated White
House Defenses are No
Match for Intruding Drone
ISRAEL NATIONAL NEWS: Israelis
'Furious' Over Obama's Mossad 'Lies'
JERUSALEM POST: White House
says Netanyahu 'Departing
from Protocol' with U.S. visit
REVOLUTIONARY GUARD GENERAL DEAD
Worldmeets.US Review


A Non-Mainstream Media
Review of al-Qaeda's
Inspire Magazine, Issue 13


Knowing that most will read
mainstream media coverage
designed to alarm more than
enlighten, this is a quick look
at this attempt by al-Qaeda
to convince more Muslims to
blow themselves up to help
create a worldwide Wahhabi
caliphate [Thanks a lot you
Saudi monarchy nimrods].

— Inspire Magazine, Issue 13
AL-QAEDA'S UNCONVINCING PABLUM
Sotal Iraq,

Iraq


'Ungrateful' Muslim
Migrants Face Post-
Paris Attack Fallout
TRANSLATED FROM ARABIC


"As a result of political, social
and economic oppression and
a loss of human identity in
Muslim countries, we grabbed
our bags, crossed the border,
and as is our custom when we
want something, we begged,
submitted, and lied to obtain
residency permits. Too bad in
Diaspora countries, some of us
are breaking laws governing
every aspect of communal life."

β€" COLUMNIST Ahmad Tabur
RACE TO 'ASSIMILATE' MULIMS
Cuba, Venezuela, Iran, France,
Britian, Germany, Russia, Australia,
South Africa, Kenya, China
VIDEOS: World Reacts to
Restoring U.S.-Cuba Ties
EIGHTEEN VIDEO FROM AROUND WORLD


Much of the planet is reacting to
news that the United States and
Cuba are moving to restore ties.
Cuba, which has been a darling
of the left around the world since
the Cold War began, and in some
ways even more so since it ended,
has tremendous emotional support
on almost every continent. This
is a sampling of what broadcasters
in other countries have to say.

— U.S.-Cuba Ties Planetary Jolt


FIDEL AND RAUL: IS THIS VICTORY?
The Daily Star,

Lebanon


Arabs Indifferent to
CIA Torture Report


"At neither the state nor
street level in the Middle
East has the report into
the CIA's detention and
interrogation techniques
- 'torture' by any other
name - created a horrified
reaction. And this jaded
indifference points to an
awareness that the people
who did wrong will never
be punished for their acts."

— EDITORIAL, Daily Star


TORTURE: ARAB RESIGNATION
DAILY STAR: Can the
Middle East Debate Torture?
Khaleej Times,

U.A.E.


Tales of CIA Torture:
A 'Betrayal of the
American Revolution'


"these were policies clearly
orchestrated at the highest
levels and the culprits must
be made to face the music.
The culture of Camp X-Ray,
invasion of foreign lands and
the deployment of soldiers
to fight ill-fated wars is
unworthy of human values
and at the same time belies
the great values embodied
by the American Revolution."

— EDITORIAL, Khaleej Times


WHAT WOULD JEFFERSON SAY?
Hurriyet,

Turkey


Russian Gas Deal Will
Anger NATO; Threaten
Existing Pipeline Plans


"A decision by the Turkey's
government to open its soils
to the transport at of Russian
gas will draw strong reactions
both from the E.U. and U.S.
Giving Russia the kiss of life
would not be regarded
as a well-intentioned move."

— COLUMNIST
Salem Bin Ahmad Sahhab
SOUTH STREAM PIPELINE DEAD?:
HURRIYET: Turkey, Russia and
South Stream: Business as Usual,
but How Long Can it Last?
HURRIYET: 'I'm Fed Up with the
Bulgarians,' Putin tells Erdogan
Al Madina,

Saudi Arabia


As it was for Israel,
Iran will Get America's
Nuclear Blessing!
TRANSLATED FROM ARABIC


"History shows that the Jew and
the Persian differ little in their
animosity toward Sunnis. The
situation for Arabs will inevitably
be more disturbing and very
dangerous. With every day that
passes, dependence on weapons
from the West or East will get
increasingly dangerous. It's not
new to say the world respects
only the strong - and the strong
are strong only if they make
their own weapons and generate
their own food. The Arabs lack
neither their own food nor what
it takes make weapons -
even those that are nuclear."

— COLUMNIST
Salem Bin Ahmad Sahhab
ARABS BRACE FOR NUCLEAR IRAN
The Daily Star,

Lebanon


Lebanese Army Arrests Wife
of ISIL Leaders al-Baghdadi


"The source identified the wife as
Saja Hamid al-Dulaimi, who was one
of the prisoners freed from Syrian
jails in exchange for the 13 Maaloula
nuns abducted by the al-Nusra Front
last December. ... She was taken to
Defense Ministry for interrogation."

— TRANSCRIPT:
ISIL Chief Abu Bakr al-Baghdadi
TIMES OF ISRAEL: Next
Army Chief 'Would Only
Strike Iran as Last Eesort'
L'Orient Le Jour,

Lebanon


Obama's Broken Dreams:
Ferguson, Palestine, Daesh
TRANSLATED FROM FRENCH


"How distant it seems now, the elation
surrounding the election six years ago
of the first Afro-American president of
the United States! It was then reasonable
to believe that America had once and
for all exorcised the oldest of its demons
- a racial problem the roots of which date
back to the days of slavery. While many
Americans are disappointed, they are
hardly alone. To Arabs, the dream of
peace in Palestine announced by a newly-
elected Obama on a visit to Cairo was
even more marvelous than that of Martin
Luther King. We know the poor results."

— COLUMNIST Issa Goraieb


BROKEN HEARTS OVER OBAMA PRESIDENCY
Jerusalem Post,

Israel


'Unbound' by Nuclear Pact,
Israel Mulls Attacking Iran


"Israel issued a stark public warning
to its allies with a clear argument:
The current proposals guarantee the
perpetuation of a crisis that backs
Israel into a corner; military force
against provides the only logical exit."

— COLUMNIST Michael Wilner
NUKE DEAL MAY NOT PROTECT TEHRAN
Le Quotidien d'Oran,

Algeria


'Pseudo-Caliphate' Bell
Tolls for Saudi Royals
TRANSLATED FROM FRENCH


"In that country, where entire
generations have been brought
up on the ideology maintained
by Daesh, the ground is fertile.
The discourse Daesh preaches
has been constantly taught and
hammered in by the official
religious establishment. The
'caliphate' is a the fulfillment
'ad absurdio' of this 'education,'
which has had extraordinary
means at its disposal to extend
and reshape religious life
throughout the Islamic world."

— COLUMNIST M. Saadoune


THE END FOR SAUDI ROYALS?
Israel National News,

Israel


CIA Blunder? Kurdish
Official Says ISIL Now
Has '200,000 Fighters'


"CIA puts ISIL's strength at no
more than 31,500, but a top
Kurdish official reveals that's
'impossible' given realities on
ground. ... 'I am talking about
hundreds of thousands because
they are able to mobilize Arab
young men in the territory
they have taken possession of.'"

— REPORTER Ari Yashar
FACT AND DISINFORMATION
L'Orient Le Jour,

Lebanon


Decrypting the Arab
World Obsession with
Conspiracy Theories
TRANSLATED FROM FRENCH


"What do three highly symbolic
events in the history of the
Muslim world this century - the
attacks of September 11, 2001,
the revolts of 2011 (the Arab
Spring) and the offensive by the
Islamic State in Iraq and Syria -
have in common? ... All three
were catalysts allowing the
genesis and the spread of new
conspiracy theories. ... In the
Middle East, which is coveted
because of its geographical
position, its energy resources
and its hard coexistence with
the state of Israel, how do we
separate conspiracy theory and
the simple games of powers?"

— A PROBING LOOK BY
L'Orient Le Jour


OBSSESSION WITH CONSPIRACY
Daily Sabah,

Turkey


Erdogan: America was
Discovered By Muslims;
Columbus Saw Mosque


"Muslim sailors arrived in
America from 1178.
Columbus mentioned the
existence of a mosque on
a hill on the Cuban coast.
I would like to talk about
it to my Cuban brothers.
A mosque would go
perfectly on the hill today.'"

— PRESIDENT Erdogan
THROW OUT YOUR TEXTBOOK?
Islamic State?,

Internet


TRANSCRIPT: Al-Baghdadi's
Reported Audio Message to
Believers about Disbelievers


"O soldiers of the Islamic State... erupt
volcanoes of jihad everywhere. Light
the earth with fire against all dictators.
God has ordered us to fight. For that
reason the soldiers of the Islamic State
are fighting. ... they will never leave
fighting, even if only one soldier is left.
They will never leave fighting,
because they reject humiliation."

— TRANSCRIPT:
ISIL Chief Abu Bakr al-Baghdadi
U.S. TROOPS CHASED AND 'SACKED'
DAILY SABAH: Foreign Ministry
Condemns Anti-American Activist
Group Who 'Sacked' U.S. Soldiers
Kurdish Globe,

Iraqi Kurdistan


The Americans Will
Not Change Baghdad


"The U.S. gave thousands
of its men and women for
freedom, liberty, and the
building of a democratic
Iraq. Yet now the Iraqis
themselves are obsessed
with sectarian, religious
and ethno-racist wars. ...
The Middle East considers
deception to be bravery,
losing as victory and the
greatest value to humanity
their graphic images of
beheadings, imprisonment
and bloody killing."

— COLUMNIST Gazi Hassan


A WASTE OF TIME AND LIVES?
Jerusalem Post,

Israel


Washington 'Assumes'
Iran Deal is Coming


"Israeli officials prepare to
renew their threats to use
unilateral military force if
they disapprove of a deal.'"

— REPORTER Michael Wilner
NETANYAHU: 'IRAN WANTS BOMB'
JERUSALEM POST: Iran is
America's Enemy; 'Endangers
the Planet' - Netanyahu
Al Ahram,

Egypt


'American Terrorism':
Washington Never
Learns its Lesson
TRANSLATED FROM ARABIC


"On 9-11, the United States
absorbed a devastating blow
from the al-Qaeda group,
and American blood was shed
at the hands of terrorists
who had been trained, funded,
armed and mentored by the
United States. ... It seems that
the Americans failed to fully
grasp the lesson of the terror
industry in Afghanistan, and
went right back into the
business in Iraq and Syria."

— COLUMNIST Abdo Mubacha
TERROR: A BIPARTISAN PURSUIT
ISRAEL NATIONAL NEWS: U.S.
Elections: What Ever Happened
to 'Stiff Necked' Jews?
FARS News Agency,

Iran


Top Iran Officials say
U.S. Midterms have 'No
Effect' on Nuclear Deal


"Both U.S. parties need Iran for
the 2016 presidential election,
especially the Republicans, who
are trying to create a change
in foreign policy. Therefore,
both parties will want s nuclear
deal and strategic cooperation
with Iran, notably to fight ISIL.'"

— Presidential Chief
of Staff Hamid Aboutalebi
CAN THESE MINDS EVER AGREE?
JERUSALEM POST: For
Israel, Midterms Spell
Leverage on Iran Talks
YEDIOTH AHRINOT: Israel
Needs the Support from
Both U.S. Parties
ISRAEL HAYOM: Mr. Obama
Stares at Lame Duck Status
ISRAEL HAYOM: 'Deal with
Iran would be Reckless,'
Israeli Official Warns
ISRAEL HAYOM: Endless
Prattle with Iran will Go On
The Analyst,

Liberia


Tribal Chiefs Reject
Order to Burn Ebola
Dead as 'Abominable'


"The chiefs and elders said
it is absolutely wrong and
under Liberian culture,
abominable, for a body to
be burned. The traditional
leaders have therefore
called on the government
to quickly halt the practice.'"

— REPORTER Philip T. Singbah
EBOLA: CULTURE OVER DEATH
NAMES WILL NEVER HURT ME? ...
YEDIOTH AHRONOT: Ingratitude in
Jerusalem, Loathing in Washington
YEDIOTH AHRONOT: Islamic State
has Nothing to Do with Israel
Kitabat,

Iraq


Shiite Leaders Lack
Conviction of ISIL's
Baathist Henchmen
TRANSLATED FROM ARABIC


"Why haven't we heard that
popular formations - Salam,
Ashura, Akidah, Kataeb and
Asaeb [Shiite militias] have
surrounded the jihadis of
ISIL the way we heard that
Daesh had surrounded army
units committing massacres
at Camp Speicher, Mosul,
Jarf Al Sakhr, Diala, Anbar,
etc.? ... Perhaps the sense
of conviction of leaders of
these popular militias - the
ones Maliki put in charge
of the lives of our troops -
lack the commitment shown
by Saddam's Baathist leaders?"

— COLUMNIST Diya' Al Jaburi


SHIITE-SUNNI INFIGHTING
Hurriyet,

Turkey


On Mistaken Airdrop,
Erdogan Tells Obama
'I Told You So'


"Now we are in the fourth
day and Kobane hasn't fallen.
Now it is understood that
what's been done is wrong.
Some of those weapons are
now in ISIL hands. To whom
are you offering support?
There may be more rational,
results-oriented ways, not
for the sake of appearances."

— Turkey President Erdogan
AIR STRIKES 'ALL FOR SHOW'?
HURRIYET: Turkey says U.S.
'Aiding Terrorists' in Kobani
DAILY SABAH: Turkey Needs
to Revisit 'Kurdish Reality'
FARS News Agency,

Iran


U.S.-Led War on ISIL will
Bankrupt House of Saud


"There is a reason why the detail-
oriented Pentagon accountants
are so careful about calculating
the astronomical costs of the
illegal air wars in Iraq and Syria:
Saudi Arabia is footing the bill.
So not surprisingly, the political
class in Washington is in no hurry
to wrap up its 'ineffective air
campaign' against proxy forces
designed by the White House."

— EDITORIAL, FARS News Agency
ARE SAUDIS MAKING A MISTAKE?
Kitabat,

Iraq


Iraqis Turn Battle
Against Daesh into
Sunni-Shiite War
TRANSLATED FROM ARABIC


"One speaker described
the war against Daesh as
being between the camp
of Ali [Shiites] and the
camp of Muawiyah [Sunnis]
- may Allah bless them
both. ... In giving the
atmosphere a sectarian
dimension and seeking
to stoke the passions of
followers, this speaker
forgot or pretended to
forget that a broad
international coalition
led by the 'Great Satan' is
also fighting Daesh. What
camp would he place the
coalition - with whose
descendants does it belong?!"

— COLUMNIST
Hadi Nada Al Maliki


FIGHTING THE WRONG ENEMY?
Sotal Iraq,

Iraq


Daesh in Iraq: Taking
Shelter Behind the
Americans 'Shameful'
TRANSLATED FROM ARABIC


"Today, sadly, we hear voices
from Anbar who abandoned
all their values, honor and
manliness. They have openly
declared their desire to have
U.S. troops help rid them of
Daesh. They forget that Daesh
is a puppet of the U.S. and
Israel - which know Daesh and
manipulate it. Taking shelter
behind foreigner is shameful
and will not be expunged for
years or decades. Taking cover
behind a foreigner will offer
Daesh the chance to stay
and grow even stronger."

— COLUMNIST
Hadi Nada Al Maliki


A U.S.-ISRAELI HIDDEN HAND?
Liberte,

Algeria


Global Terror - but No
Global War to Oppose It
TRANSLATED FROM FRENCH


"Each country in the coalition is
fighting its own war. As is the
case with France and its penny-
pinching air strikes, it is clear
that the militaries involved in
the operation are constrained:
they are economizing on bombs
and their stockpile of missiles is
limited. As for the Arab states,
which for the most part were
involved in establishing and
equipping the Islamic State, the
nature of their contribution
remains almost a total mystery."

— COLUMNIST
Mustapha Hammouche
LACK OF CONFIDENCE IN WAR
L'Orient Le Jour,

Lebanon


Clooney-Alamuddin
Marriage 'Annulled'
TRANSLATED FROM FRENCH


A 'We Love Lebanon with
Amal and George' campaign
was begun by civil society
groups ties to the March
14th Alliance. Supporters
of the March 8th Movement
responded with their own
campaign: 'Be Beautiful and
Get Married.' Rapidly, the
social networks were on
fire. Disputes blew up.
Accusations were traded.
'Friends' were 'unfriended.'
The government met again,
and after heated debate,
decreed it would continue
in session. ... By the end of
the afternoon, two lawyers
and three actors had been
kidnapped. … Then
the electricity was cut."

— AUTHOR Claude El-Khal


ARGUMENTATIVE LEBANESE
Al Arabiya,

UAE


Turks Deny they Approved
Use of Air Base at Incirlik


"Turkey denied on Monday having
granted the United States access
to its Incirlik air base to be used
for attacking Islamic State of Iraq
and Syria (ISIS) militants in Syria."

— NEWS ITEM, Al-Arabiya
TURKEY: NYET TO INCIRLIK AIR BASE
Hurriyet,

Turkey


ISIL: Turkey Must Correct
'Misperceptions' of Allies


" It is of great importance for
Turkey to take steps to correct
the misperceptions that have
spread from its own region to
Europe and from NATO to the
U.N. This can only be done by
recalibrating its position vis-a-
vis Syria and the fight against
the brutality of Islamic State."

— COLUMNIST Serkan Demirtas


WILL TURKS ALTER PRIORITIES?
Hurriyet,

Turkey


Turkey Must Set Aside
Obsession with Assad
to Deal Islamic State


"As for al-Assad, it's true that
his regime is evil and deserves
all sorts of condemnation, but
Ankara has to realize that ISIL
is now an independent threat,
with its own mania and blood
lust. Therefore, the we-will-
not-fight-ISIL-unless-al-Assad-
is-also-fought mantra should
be set aside, and ISIL must be
confronted as a threat of its
own, not as a mere 'symptom'
of the Bashar al-Assad disease."

— COLUMNIST Mustafa Akyol


TIME FOR ANKARA TO 'TALK TURKEY'
DAILY SABAH: Blaming Turkey for
Losses in Kobani a 'Failure of Logic'
ZAMAN: Biden Reveals Turkey
to be Source of Instability in U.S. Eyes
DAILY SABAH: Turkey Cannot
'Clean the Mess of Others' Alone
DAILY SABAH: The Case Against
Turkey Military Engagement in Syria
The Analyst,

Liberia


What Liberians Can Learn
from Death of Eric Duncan


"Can the death in a U.S. hospital of
Ebola-infected Eric Duncan teach us
anything? ... We think it surely can.
The first lesson to learn is that none
of us should take Ebola for granted.
It can be, and it often indeed is, a
death sentence, although as we've
seen in the case of many survivors,
it doesn't have to be. Then there is
a lesson we Liberians have a hard
time learning: The Americans, like
most other peoples, know how to
look after one another. Do we in
Liberia? NO! We prefer looking
after others rather than our own.
See how two Lebanese rapists who
viciously assaulted Liberian women
were freed by Liberian courts. ...
What is the lesson there?"

— EDITORIAL, Daily Observer
LIBERIANS PONDER DUNCAN'S DEATH
The Analyst,

Liberia


Lawyer will 'Put Liberia
Government on Trial' if
Ebola Carrier Prosecuted


"We continue to commit moral sin
and ethical transgression against
the poor and weak. ... We ignore
their needs and demands, we
reward their abusers, turn a blind
eye to the theft and abuse that
deprive them of essential social
services including health care, yet
we are anxious to punish them,
even before we gather all the
facts. This must stop!"

— Former Public Works
Minister and Human Rights
Attorney Samuel Kofi Woods
SHOULD EBOLA CARRIER FACE TRIAL?
L'Orient Le Jour,

Lebanon


Obama's Loose Lips
May Sink Anti-ISIL Ship
TRANSLATED FROM FRENCH


"Transparency is all well and
good, except precisely in time
of war - and we have never
seen a power parade its own
shortcomings so stupidly. ...
The virtuous Obama, with the
concern he has for the lives
of his Marines, would be well-
inspired to follow the advice
of the exceptionally devious
Richard Nixon: never tell the
enemy what you will do, or
what you won't ..."

— COLUMNIST Issa Goraieb


SHOULD OBAMA SHUT HIS FACE?
Jerusalem Post,

Israel


Two are Reportedly
Killed by Explosion in
Iran Nuclear Facility


"The powerful explosion
blew out the windows of
buildings up to seven mile
away, and eyewitnesses
could observe the blast
from a distance. Parchin is
a base where Israel and
the IAEA suspect the Islamic
Republic is attempting to
develop a nuclear device.

— IRAN President
Hassan Rouhani
ISRAEL: BOMB BOMB IRAN?
Jerusalem Post,

Israel


Israel's 'Secret War'


"These operations and many
others undertaken by IDF
units and the State of Israel's
security forces, contribute
greatly to the security of the
citizens of Israel. ... This is
the place to acknowledge
and thank the handful of
people who do so much to
safeguard our security."

— ADMIRAL Eli Marom,
Commander of the
Israeli Navy 2007-2011
Daily Observer,

Liberia


Ebola in Liberia:
Eric Duncan and the
'Price of Deception'


"Duncan's failure to level
with the screening team
at Roberts International
Airport is the most
unfortunate thing about
this episode. ... He must
have suspected or known
that he had come into
contact with a possible
Ebola victim. While
pregnant women do
often omit, it doesn't
tend to takes their lives."

— EDITORIAL, Daily Observer


DUNCAN: SHAME OF LIBERIA
Khaleej Times,

U.A.E.


War on ISIL Presents Obama
with a Historic Opportunity


"Obama has an opportunity in disaster
to address the root causes of unrest
across the world inspired by religion,
geography and ethnic prejudice. All
he has to do is deal with historic
discords ranging from the issue of
Palestinian statehood to injustices
against badly-treated communities in
the Middle East, Asia and Africa."

— EDITORIAL, Khaleej Times
Salone Monitor,

Sierra Leone


Tribal Chiefs and Witch
Doctors Need to Shut
Up on Spread of Ebola


"This has nothing to do with
'Juju medicine men' and other
superstitious mechanisms that
have failed. This is about the
application of appropriate
scientific approaches and logistics
designed to find constructive,
transparent and proven results
that everyone can see and
understand. ... Claims by tribal
chiefs that exaggerate declines
of the disease in their chiefdoms
obscure the reality of its spread."

— COLUMNIST Ahmed Kanu


AFRICAN TRIBAL LIFE VS. EBOLA
NETANYAHU: IRAN WORSE THAN ISIS
JERUSALEM POST: The U.S. and
Israel: The Art of Disagreement
Azzaman,

Iraq


Saddam's Nephew Called
'Chief Culprit' in Massacre at
Former U.S. Camp Speicher
TRANSLATED FROM ARABIC


"The tribes of east Tikrit formed two
cells to track down and assassinate the
armed Daesh militants involved in the
crime, after receiving news that there
were Iraqi Army troops who were
kidnapped and still alive at Speicher.
... It was also reported that nephew
of Saddam - Ibrahim Sabawi Ibrahim
al-Hassan - is suspected of being the
chief culprit in the Speicher crime.

— REPORTER Mazen Abdul Hamid
FAMILY BUSINESS: NEPHEW JOINS IS
Tehran Times,

Iran


Rouhani Calls Anti-ISIL
Coalition 'Terrorist
Backers' and a 'Joke'


"The anti-terrorism coalition,
comprised of countries that
have trained, equipped and
financially backed terrorist
groups is like a joke . ...
However, any country that
sincerely announces that it
intends to fight terrorism
from now on, we accept it.

— IRAN President
Hassan Rouhani
CALLS OUT COALITION HYPOCRITES
Daily Star,

Lebanon


Shame on Iran, Russia
for 'Propping Up Assad'


"Russia, Iran are indignant over
plans by the U.S.-led coalition to
intervene in Syria to battle ISIL,
and are using the terms 'national
sovereignty' and 'international
law' without any regard for the
intelligence of people who have
been carefully watching the news.

— EDITORIAL, Tehran Times
ASSAD AND ISIL: DEVILISH CHOICE
THE SOURCES OF TERRORISM
Tehran Times,

Iran


'Caliph' Baghdadi is Jewish
Mossad Agent 'Simon Elliot'


"According to sources linked to Edward
Snowden and uncovered by the Iranian
intelligence services, al-Baghdadi is in
fact Simon Elliot, a Jewish agent for the
Zionist intelligence agency Mossad. The
plan was to invade countries which
constitute a threat to the Israeli entity
to establish the biblical 'Greater Israel.'"

— COLUMNIST Yuram Abdullah Weiler
IS THE NEW CALIPH AN 'APOSTATE!'
COMEDIAN JOAN RIVERS IS DEAD AT 81
AL-ARABIYA: ISIL Leader's
Top Aide Killed in Air Strike
Debka File,

Israel


Amid Trail of Atrocities,
World Leaders Call on
Someone Else to Stamp
Out the Terrorist Disease


"Hoping against hope to jerk them
into action, Saudi King Abdullah on
Saturday issued a wake-up call, and
asked Western ambassadors to pass
on an urgent message to leaders:
Terrorism at this time is an evil
force that must be fought with
wisdom and speed. ... If neglected
I'm sure after a month it will arrive
in Europe and then in America."

— DEBKA FILE Analysis
BUCK PASSING ON ISLAMIC STATE
JERUSALEM POST: U.S. Seeks
Global Coalition Against ISIL
ISRAEL HAYOM: War on Jews:
Europe and Now America
L'Expressions

Algeria


Old Racial Demons Emerge
Again in Land of Uncle Sam
TRANSLATED FROM FRENCH


"It was thought that racism against the
Black population of the United States
had disappeared with the Klu Klux Klan.
... Any doubts were thought to have
been dispelled when, for the first time
in its history, America elected Barack
Obama. ... We forgot that there are
those who are 'experts' at reopening
old sociological wounds, and choosing
the most conducive time and place
to inject their poison."

— COLUMNIST Zouhir Mebarki


LIKE FRENCH 'PSYCHOLOGICAL TERROR'?
READING MINDS OF WORLD LEADERS
HELPING ASSAD TO KILL ISIL
JERUSALEM POST: America
Prepares to Attack Islamic
State Targets in Syria
JERUSALEM POST: Heed
Obama's Warning on Terror -
It is Later than You Think
JERUSALEM POST: Hamas,
ISIL, and Anti-Israel Activism
L'Orient Le Jour,

Lebanon


'Short-Lived' Islamic State
Serves America's Purpose
TRANSLATED FROM FRENCH


"The Islamic State moves us to the
heart of the road map: Iraq divided
into three - or four or even five
parts, and Syria partitioned on the
same basis. This horid, short-lived
Islamic State, which has been
allowed to set itself up and which
has been financed from the start
by the Gulf states - close friends
of the Americans - is decidedly
quite useful to their Mideat plans."

— COLUMNIST M. Saadoun


ISLAMIC STATE: ACCORDING TO PLAN?
BLIND LEAD THE DISENFRANCHISED
TORTURE AND OTHER UNPLEASANTRIES
Jornal de Angola,

Angola


U.S.-Africa Summit
No Cure for Western
'Superiority Complex'
TRANSLATED FROM PORTUGUESE


"Ties between Western states
and Africa were marred by
colonial domination & slavery,
and continue to be marked by
Eurocentrism. At the height
of their superiority, Europe
even gave itself the luxury of
drawing up our continent's
political map, dividing and
exterminating entire peoples.
... An African political leader
only exists to pay homage to
the old colonial powers or
kneel before the established
order which is the cause of
almost all global disorder.

— COLUMNIST Jose Ribeiro
HAS OBAMA CHANGED ANYTHING?
Modern Ghana,

Ghana


Gaza: African Leaders
Should Shun Obama,
'Accessory to Terror'

"If I were an African head of
state in Washington to discuss
security issues with President
Obama, I would tell him that I
wouldn't accept help from him
because he has made himself
an accessory to terrorism, as
inflicted upon the people of
Gaza by Israel. ... In fact, the
'enemy' that Israelis are now
'fighting' in Gaza, Hamas, was
initially created by Israel to
act as a foil against genuine
Palestinian freedom fighters.

— COLUMNIST Cameron Duodu
GAZA: IS IT ALL AMERICA'S FAULT?
L'Orient Le Jour,

Lebanon


Obama Coddles Assad
to Please Iran, Thus
Endangering Millions
TRANSLATED FROM FRENCH


"The White House flouted the outcome
of the Iraqi legislative elections (a lesson
in democracy!) and reached a deal with
Iran to impose Teheran's henchman,
Nouri al-Maliki. This, even though he
had come in second in the poll. ... The
impunity granted the Damascus tyrant
by the American president, combined
with the arrogance of Hezbullah and its
participation in the massacre of Syria's
Sunni population, has led to a classic and
inevitable consequence: the spread of
fundamentalist currents in Syria and
Lebanon, ending with the growing risk
of jihadism, even within American and
European societies."

— COLUMNIST Michel Touma


OBAMA: CURSED NO MATTER WHAT HE DOES
Modern Ghana,

Ghana


Ebola: Why do White
Americans Survive, but
but Not Black Africans?

"What is it about Ebola that makes
the White man resistant to it, and
the African vulnerable? The real
question is: Why were the African
Ebola victims not given the drug,
even if it's at the precautionary
or the experimental stage?

— COLUMNIST
Michael J.K. Bokor, Ph.D.
SOMETHING ODD ABOUT EBOLA?
Israel Hayom,

Israel


Israel Foreign Minister
Suggests 'U.N. Mandate'
for the Gaza Strip

"I think there are a few possible
answers, one of them being a
U.N. mandate. We saw a U.N.
mandate work in Kosovo, and
therefore I think we need to
work to bring back a United
Nations mandate to the region.'"

— Foreign Minister
Avigdor Lieberman
OPENING FOR THE U.N. IN GAZA?
EURONEWS VIDEO: Avigdor
Lieberman Ends Partnership
with Prime Minister Netanyahu
JERUSALEM POST: Protocols
of the Elders of Hamas
ISRAEL HAYOM: Will
the U.S. Betray Us?
ISREAL HAYOM: Israel's
Winning Combination
JERUSALEM POST: 'Jewish
Americans and Hypocrisy
of the First Order
TURKISH SURVEILLANCE EXPOSED
Al-Hayat Al-Jadidah,

Palestinian Territories


Gaza Polls: 'Oh, America,
Empire of Contradictions'
TRANSLATED FROM ARABIC


"The Palestinian elections took place
according to America's expressed wishes,
its open encouragement, and its strictest
oversight, but as soon as the less than
mysterious results became clear, we
found that the world's shepherd of
democracy had turned against our brand,
and punishing all of our people for their
democratic decision. ... Tell us, what are
the democratic elements that the United
States wants, so people can understand
them ahead of time, and not pay the high
price that the United States demands!"

— COLUMNIST Yahya Ribah


GAZA: THE PALESTINIAN PREDICAMENT
MIDEAST'S UNHAPPY CAMPERS
Jerusalem Post,

Israel


EDITORIAL on Kerry's
Mediation: The U.S.
'Not a Fair Broker'


"He's empowered Turkey
and Qatar by giving them
inordinate influence over
the cease-fire talks. In the
process, Kerry has aligned
himself on the wrong side
of the battle against Islamic
extremism. ... It's not too
late for the secretary to
change course and resume
the United States' role as a
fair and honest broker."

— EDITORIAL,
Jerusalem Post


KERRY: TRUSTED BY NO ONE
JERUSALEM POST: Remembering
an America Who Died for Israel
JERUSALEM POST: Obama
is Abandoning Israel
DEBKA FILE: Israel's Dilemma:
Obama's 'Save Hamas' Policy,
or Fight with Egypt and Saudis
YEIOTH AHRONOT:
Obama's Wars on Israel
Israel Hayom,

Israel


Hamas and the Sin
of the Global Media

"Either Intentionally or
unknowingly, the global
media has been cast in a
leading role in Hamas'
horror show. While the
journalists assume that
they are helping the
Palestinians by showing
suffering and distress,
when they are really
making them worse."

— COLUMNIST
Michael Oren
IS GLOBAL MEDIA BIASED?
JERUSALEM POST: New List
of Israel's Friends and Foes
Le Quotidien d'Oran,

Algeria


Arabs, Palestinians Suffer
Fate of American Indians
TRANSLATED FROM FRENCH


"As was the desire of the West,
the Arab Spring has been for
Arabs what the White man was
to the American Indian: a cancer
that has metastasized, infecting
almost the entire Arab nation
and compelling people to make
war in their own backyard. To
put it another way, walk over
one's corpse with one's feet."

—COLUMNIST Moncef Wafi
THE AGONY OF THE ARAB WORLD
JERUSALEM POST: Remembering
an America Who Died for Israel
Saudi Gazette,

Saudi Arabia


Afghan Election 'Disaster'
Imperils U.S. Presence


"Ghani and Abdullah are handing
the Taliban on a platter both a
political and a propaganda victory.
It is a disaster. ... If there's no
settlement soon, there will be no
one to sign the agreement to
extend the presence of American
military forces by another year.
Logistically, U.S. forces need to
plan to stay put or quit by 2015,
and now, as they say, there is a
shrinking window of opportunity
to stop the scheduled drawdown."

—EDITORIAL, Saudi Gazette
AFGHANISTAN: THE NEXT DOMINO?
ISRAEL NATIONAL NEWS: Israel's
'Moral Authority': Get Real, Heraldo!
Le Quotidien d'Oran,

Algeria


ISIL Hoists Saudi Royals
By Their Own Petards
TRANSLATED FROM FRENCH


"Blinded by their hatred of Iran,
the Saudis funded and armed ISIL,
and put pressure on Sunni rebels
in Iraq to align with the terror
group. By supporting ISIL against
al-Qaeda and helping it take over
groups affiliated with al-Qaeda in
Syria and in Iraq, Saudi 'strategists'
thought they had diverted a 'jihad'
involving their country. Now they
find that they've hatched a force
with the ambition of rallying all
Muslim lands under its banner,
including Saudi Arabia itself."

—COLUMNIST Kharroubi Habib
SAUDIS: A FATAL MISCALCULATION?
ISRAEL HAYON: Iron
Dome is Proving its Worth
ISRAEL NATIONAL NEWS:
Kerry Urges Netanyahu and
Abbas to Exercise Restraint
L'Orient Le Jour,

Lebanon


The Mysteries of ISIL
and 'America's Hand'
TRANSLATED FROM FRENCH


"Political forces in Lebanon
and elsewhere continue to
question the reality of the
threat that ISIL poses to the
region. These forces are
convinced that ISIL is a
'giant with feet of clay' that
for the moment has a role
to play, but which will leave
the scene once its 'mission'
is accomplished. To advocates
of this thesis, the situation
remains well under control,
at least as far as the
Americans are concerned. "

—COLUMNIST Scarlett Haddad
AMERICA'S HIDDEN HAND?
Khaleej Times,

United Arab Emirates


'True Spirit' of 1776
Applies to all Peoples


"As America celebrates another
July 4 with its usual aplomb and
gaiety, it would also be timely
for that nation to do some soul-
searching on the role it plays
internationally. Whatever the
domestic politics taking center
stage in the U.S. today, what its
politicians must remember is
that their decisions have far-
reaching global consequences."

— SOURCES, Debka File


WHAT DOES U.S. OWE THE WORLD?
L'Expressions

Algeria


Modern Terrorism: An
American 'Success' Story
TRANSLATED FROM FRENCH


"Since 2003, it has been quite
understood that U.S. arguments
legitimizing the war on terror
were a deception. These were
falsehoods that enabled the
Americans to tell the world of
a jihadist 'plague,' and say that
they were the only ones who
were in possession of a cure."

—COLUMNIST Karim Mohsen
TERROR TODAY: A U.S. CREATION?
Sotal Iraq,

Iraq


ISIS: 'American-Zionist
Tool' for Dissolving Iraq
TRANSLATED FROM ARABIC


"Strangely enough, America today
is fighting ISIS, and has sent experts
to Iraq for that very purpose. For
whom? For the love of Iraqis? And
for whose benefit does America
support ISIS and provide it with
weapons in Syria? ... Today it is
essential for us to stand against, pay
careful attention to, and analyze
carefully, all U.S. and Israeli plans."

—COLUMNIST Ali Abed Al Ghazzi
IRAQ: SUSPICION ABOUT U.S. MOTIVES
Debka File,

Israel


U.S. 'Arms' Drones Over
Iraq to 'Protect Embassy'


"The targets were defined by
Martin Dempsey, Chairman of
the U.S. Joint Chiefs of Staff,
as striking at ISIS leaders and
defending strategic facilities.
He didn't elaborate. ... Debka
File reports he was referring
to the Haditha Dam across the
Euphrates. ISIS has battered
Haditha for days now. ... The
dam is key to water supplies
in most of country, including
Baghdad. With its capture,
al-Qaeda's affiliates will gain
control of northern Iraq's oil
refineries and pipeline system."

— SOURCES, Debka File


ISIS CLOSES IN ON DAMS, PIPELINES
Debka File,

Israel


Egypt Sending Troops
to Saudi Arabia as ISIS
Heads Toward Border


"Egypt is sending a commando
force to Saudi Arabia and boost
its border defenses. This flurry
of Saudi-Egyptian action comes
in the wake of intelligence that
ISIS fighters headed toward the
Saudi border with the intention
of seizing the Iraq-Saudi crossing."

— NEWS ITEM, Debka File
WELCOME BACK BAATHISTS?
Khaleej Times,

UAE


Baghdad's Latest
al-Qaeda 'Bombshell'


"Baghdad's announcement it
has unearthed an al-Qaeda plot
to acquire Iraq's chemical arms
is nothing short of a bombshell.
Indeed, it ] opened a Pandor's
box, and at a time when the
nation is sliding toward anarchy."

— EDITORIAL, Khaleej Times


IRAQ'S LINGERING WMDs ...
Global News Video


VIDEOS: Iraq's Feuding
Clerics and Reactions
to Events in Iraq, ISIS
SEVENTEEN NON-U.S. NEWS SEGMENTS


This is our June 18 roundup
of video content from non-
U.S. sources to catch you up
on the Iraq crisis, today from
Al-Arabiya of the UAE, the
BBC, Iraq's Anwar TV, Iran's
Press TV, RT, Deutsche Welle,
France 24, Euronews, and
Web video allegedly from ISIS.'

— IRAQ: SUNNI VS. SHIITE


THE FIGHT OVER MUHAMMAD'S HEIR
Arabic Publications,

Middle East


Arabic Views on Ralph
Peters and Redrawing the
Borders of the Middle East
SIX COLUMNS


For years, columnists in the Middle
East have been writing about how
the West has detailed plans about
'redrawing the Middle East.' For
many in the Muslim world, recent
events, including the turmoil in Iraq
and Syria, rather than showing that
the West is losing control, show
that things are going according to
plan. Here are a few columns on the
issue Worldmeets.US has translated
and posted over recent years. It all
began with a 2006 column written
in the U.S. Armed Forced Journal
by ex U.S. Army Lieutenant Colonel
Ralph Peters entitled 'Blood Borders:
How a Better Middle East Would Look.'

— ARAB VIEWS ON A CHANGING MAP


WESTERN MAPS: ALL ACCORDING TO PLAN?
Arabic TV, BBC,

Iraq, U.K.


VIDEOS: Hillary, Jihadis,
ISIS in Iraq, for June 13
NINE NEWS SEGMENTS


News segments with Secretary
of State Hillary Clinton, former
Iraqi Prime Minister Ayad Allawi,
segments from Iraqi and Arabic
television, and from Europe, on
the burgeoning crisis in Iraq.

— NEWS AND COMMENT ON IRAQ


IRAQ WAR REDUX?: WHAT TO DO?
AL Arabya,

UAE


With Mosul Lost, Maliki
Offers Guns to Citizens
Ready to Battle the ISIS


"Prime Minister Nuri al-Maliki
offered guns and equipment to
citizens who volunteer to fight
Islamist militants, hours after
the government forces lost the
northern city of Mosul to the
al-Qaeda-linked Islamic State in
Iraq and Greater Syria (ISIS). ...
In a statement broadcast on state
TV, Maliki said the cabinet has
'created a special crisis cell to
oush the process of volunteering
equipping, and arming civilians."

— NEWSITEM, Al-Arabya


COLLAPSE OF THE IRAQI MILITARY
The Peninisula,

Qatar


Critics of Sargeant Bergdahl's
Release Endanger More Lives


"The message this controversy sends
to families of those serving in conflict
zones is extremely ominous: if one
day their loved ones are captured
while on duty, the government's
chances of securing their release
are slim, as no government, in the
effort to rescue its own troops,
wants to be seen as aiding the enemy."

— EDITORIAL, The Peninisula


KERRY DEFENDS PRISONER SWAP
The Daily Independent,

Nigeria


Military Faults Amnesty
International Claims it
Knew of Girls' Abduction


"It is idiotic and incomprehensible
for anyone to say that the military
had prior information before the
abduction of the girls and failed to
do anything. But I can assure you
that the federal government will
definitely get to the bottom of
this, [and] it will be properly
investigated. That's all I can say."

—ANONYMOUS Nigerian Official
FINGER POINTING OVER NIGERIAN GIRLS
PUTIN'S REPUTATION BETTER BY THE DAY
L'Orient Le Jour,

Lebanon


The Price of the West's
Broken Promises to Syria
TRANSLATED FROM FRENCH


"It is inexplicable that a conflict
of such magnitude as that in Syria
be politicized to the point of
ignoring the pent up hopes of an
entire people. ... To the leaders
of the free world, please don't
mistake the people of our region
for pawns on a chess board."

—COLUMNIST Joe Acoury
WHEN WILL SYRIA'S CARNAGE END?
Le Quotidien d'Oran,

Algeria


Crimea: Latest Front
for the Rambos of Paris
TRANSLATED FROM FRENCH


"The trio of French Rambos -
Hollande, Fabius and Le Drian,
are showing again that they're
ready to talk with gunpowder.
We imagine that upon hearing
the news, Putin has lost sleep,
the Russian army is in a panic,
and terrified Russian people
are crying for God's protection.
The U.S. and Russia must have
doubled over with laughter."

—COLUMNIST Kharroubi Habib
PUNCHING ABOVE HIS WEIGHT?
Debka File,

Israel


After Harsh Anti-American
Speech, Putin Signs Treaty
on Crimea 'Reunification'

"This was the most acrimonious
speech from any Russian leader
since the end of WWII. ... Putin
delivered an unprecedented
diatribe against the United States,
accusing Washington of flouting
the U.N. in pursuit of its own
interests, breaking international
law by bombing Afghanistan and
Iraq, and fostering an 'Arab spring'
that turned into an 'Arab winter.'"

— DEBKA FILE Sources
PUTIN TAKES THE STAGE AT KREMLIN
DEBKA FILE: It's 'Mutiny'
in the CIA's Iran Desk
ISREAL HAYAM: Defense Minister
Yaalon Warns 'Israel Cannot
Depend on U.S. to At Against Iran'
CAN ISRAEL COUNT ON U.S. PROMISES?
YEDIOTH AHRONOT: Timing of
Iranian Ship Raid Too Perfect
JERUSALEM POST:
Terror's Puppet Master - Iran
SYRIA REBELS' NEW COMMAND POST
The Herald,

Zimbabwe


Ex-U.S. Congress Member
Arrested for Visa Violation;
Possessing Pornography

"It is the way it is - I have been in this
country 17 times during which I have
done a lot of work for the people,
including fighting against sanctions. I
misplaced my passport - but I found it,
which should suggest that I'm uncertain
if I broke Zimbabwe mmigration law."

— FORMER CONGRESSMAN M
elvin Reynolds
REYNOLDS: ON WRONG SIDE OF MUGABE?
The Independent,

Uganda


Obama Warns Museveni
Over Uganda's Impending
'Scientific' Anti-Gay Law

"The medical authorities - the
Department of Genetics at the
Makerere Medical School - say
there remains no proof that
people are genetically gay, I
told the scientists to put it into
writing, which they are now
doing. I will then sign the bill.
... In the 1930s, Hitler made
mistakes because he wanted to
make Germany strong. So some
of these issues are crucial and
should be handled objectively
rather than emotionally."

— Uganda President
Yoweri Museveni


UGANDA JOINS AFRICA'S INTOLERANT
CAN NETANYAHU BE RESTRAINED?
DEBKA FILE: State Department Denies
Kerry Admitted U.S. Failure in Syria
YEDIOTH AHRONOT: Take Kerry
at his Word on Global Boycotts
Dar al-Hayat,

Egypt


The Islamic State of
Iraq and the Levant
- and its Evil Sisters
TRANSLATED FROM ARABIC


"Isn't the eradication of the
Islamic State of Iraq and Syria
a win-win situation for all
Syrians - regardless of who
made the decision to act? ...
The fear is that this will turn
into a long filthy war, which
creates the environment for
extending the life of the
illegitimate Assad regime. ...
Given U.S. support for Iraq
Prime Minister Maliki in his
fight against the Islamic State
of Iraq and Syria - backed with
badly-needed arms, it's too
early to feel good about
eradicating the ISIS, especially
if replaced by its evil sisters."

—COLUMNIST Baker Sidqi
TERROR-WAR IN SYRIA AND IRAQ
TIMES OF ISRAEL: Only One in
Five Israelis Trust Obama on Iran
DEBKA FILE: U.S. Warns
Syria Peace Conference 'Fluid'
Over U.N. Invitation to Iran
Debka File,

Israel


Same Plane Delivers Both
Iranian and Syrian Foreign
Ministers to Vladimir Putin

"According to the arrangements,
Iranian officials first hammer out
an accord with local rulers, such
as Assad, Nasrallah and Maliki in
Baghdad. They then present it to
the Putin for endorsement, after
which Foreign Minister Sergey
Lavrov refers the document to
President Obama Secretary Kerry."

— DEBKA FILE News Item
CHANGES IN MIDEAST DIPLOMACY
DEBKA FILE: Israel Defense Minister
Apologizes for Offending Secretary
of State Kerry, but Does Not Recant
Jerusalem Post,

Israel


Sharon's Final Road:
To an Israeli West Bank

"Sharon owed his rise to power
to the abject failure of the policy
agreed to at Camp David to seek
a negotiated settlement ... As
U.S. Secretary of State Kerry's
flailing attempt to resuscitate
the process shows, 14 years
later, the PLO hasn't changed."

— COLUMNIST Caroline Glick


DEVOTED FRIENDS AND ENEMIES
U.S. STATE DEPARTMENT VIDEO:
Vice President Biden Eulogizes Ariel Sharon
DEBKA FILE: U.S. Spies Rent
Hotel Suite to Moniter Secret
Israeli Site; and Not Just NSA
YEDIOTH AHRONOT:
Big Brother Obama
YEDIOTH AHRONOT: No
Secrets On Our Phones
ISRAEL NATIONAL NEWS:
Secret Peace Talk Contents
Revealed By Palestinians
JERUSALEM POST: U.S. Spying
Gives Boost to Free Pollard Effort
JERUSALEM POST: Why
Obama Won't Pardon Pollard
JERUSALEM POST: Pollard's
Continued Imprisonment
Shows 'Anti-Jewish Bias'
Turkish Weekly,

Turkey


America Presses Turkey
Over Chinese Missile Bid

"This Chinese company is under
American sanctions. And these
sanctions really hurt. Any deal
with the Chinese company will
be toxic. Touching it would be
like touching poison fish. That
would make it very difficult to
Turkish firms to do the business
they've been doing in the U.S."

— U.S. Message to Turkey
JERUSALEM POST: Will Tehran
Step Up its Covert War?
JERUSALEM POST: Kerry Forces
Israel's Moment of Decision
JERUSALEM POST: Pollard and an
American Jewish Renaissance
YEDIOTH AHRONOT: 'Arm Thyself!'
Jerusalem Post,

Israel


No Holds Barred: Does
Barack Obama Hate Evil?

"In the cool detachment of
the president's pragmatism
toward Iran, you may think
he was talking of a trade
deal with Switzerland. You
would not know that he was
speaking about a regime
that machine-gunned its own
citizens in the streets when
they opposed the stolen 2009
election; stones women to
death; and hangs homosexuals
in public from atops cranes. "

— COLUMNIST
Shmuley Boteach
JERUSALEM POST: Obama's
Munich Reverberates, but
Israel is no Czechoslovakia
JERUSALEM POST: Why
Obama Won't Pardon Pollard
JERUSALEM POST:
Misrepresenting Mandela
Sunday Independent,

South Africa


Mandela: A Legacy that
Transcends the Centuries

"He stands out as having been the
last to bury the corpse of European
colonial domination in Africa; the
first to tower the world during
tha geopolitical realignments that
characterised the end of the Cold
War; the symbol of an emergent
democratic and inclusive statehood
in an era of rising social movements;
a global icon in an era of globalization."

— COLUMNIST Joel Netshitenzhe


A LEGACY FOR THE WORLD TO CHERISH
JOB ONE: NUKES TO SAUDIS
JERUSALEM POST: Israelis Want
Less Dependency on U.S.: Poll
JERUSALEM POST: FM Liberman:
'Israel Needs Allies Other than U.S.'
YEDIOTH AHRONOT: Weakened
U.S. status Obligates Israel to
to Move Toward Peace
Jerusalem Post,

Israel


Deal with Iran: Same World,
Opposite Risk Assessments

"Judging from their reactions to the
deal that world powers signed with
Iran in Geneva early Sunday morning,
Prime Minister Netanyahu and President
Obama live in completely far worlds."

— COLUMNIST Herm Keinon
HISTORY IS MADE - BUT IS THIS GOOD?
JERUSALEM POST: Iran Deal
is Riskier than Meets the Eye
JERUSALEM POST: French Foreign
Minister Doubts Israel Will Strike
JERUSALEM POST: Iran Deal
is Riskier than Meets the Eye
JERUSALEM POST: Israel
to Send Team to U.S. to
Work on Final Nuclear Deal
YEDIOTH AHRONOT: John
Kerry: Persona Non Grata
YEDIOTH AHRONOT: Pros
and Cons of Geneva Feal
YEDIOTH AHRONOT:
'Total, Unmitigated Defeat'
Debka File,

Israel


Seven Pro-Iran Nuclear
Loopholes in Iran Deal

"Lavrov summed up the four-
day conference by saying:
'Considering the whole body
of circumstance, there are no
losers [in the Geneva deal],
all sides are winners' - a view
seriously challenged by Israel,
Saudi Arabia and most other
Middle East governments."

— REPORTER Yifa Yaakov
AS TEHRAN'S CENTRIFUGES TURN
JERUSALEM POST: Netanyahu
Urges France Not to Weaken
on Iranian Nuclear Talks
YEDIOTH AHRONOT: Can
Israel Survive Obama?
Okaz,

Saudi Arabia


NSA Crisis Exposes
American Dream
as Counterfeit One
TRANSLATED FROM ARABIC


"We all witnessed this 'great
power' at the brink of
bankruptcy, as the federal
government shut down. ...
to the great frustration of
many who once saw in this
'paper tiger' an ethical ideal
that transcends religion and
morality, the utopian model
collapsed. And now with
Snowden's help, America's
spying ethic is exposed."

— COLUMNIST
Ahmad Mostapha Al Ghurr
ISRAEL: 'ALL OPTION ON THE TABLE'
DEBKA FILE: Israel-U.S.
Rift Emerges Over U.S. Plan
to Allow Tehran to Enrich
Uranium with Sanctions Relief
ISRAEL NATIONAL NEWS:
Obama's Record Indicates
He Won't Stop Iran
JERUSALEM POST: Kerry
says U.S. Considers Israeli
Settlements 'Illegitimate'
AMERICA: ISRAEL'S LEAKY ALLY
Dar Al-Hayat,

Saudi Arabia


NSA, Drones Strikes, and
Obama's 'Ethical Collapse'

"What would make the president
of France praise fugitive Edward
Snowden, who is wanted by the
US.? The U.S. surveillance scandal
has arisen in such a way as to show
the extent of the administration's
deception, or, at best, the extent
to which America has departed
from the principles set down by
Mr. Obama for his government. "

— COLUMNIST Abdullah Iskandar


HYPOCRISY AND MORAL DILEMMA
TIMES OF ISRAEL: Netanyahu
Makes Case for Preemptive Strike
Jerusalem Post,

Israel


Saudis are Standing Up
for U.S. Allies in Mideast

"The Saudis are testing Obama, as
they have seen how he tends to
waver under pressure as he tries
to keep both sides happy. ... And
quietly, America's traditional allies
in the region - like Egypt, Israel,
Jordan and the Gulf states - are
rooting for the Saudi Arabians."

— DEBKA FILE News Item
BANDAR BIN SULTAN UNLEASHED
JERUSALEM POST: Turkey Joins
Saudis in Showing Displeasure
Over U.S. Policy on Syria
JERUSALEM POST: Norway
Rejects U.S. Request to
Destroy Syria Chem Arms
ISRAEL HAYOM: The America-
Related Saudi Predicament
JERUSALEM POST: Talks
Between Iran, West may take
'Several Months' for Results
YEDIOTH AHRONOT:
Iran Now has no One to Fear
JERUSALEM POST: Sheldon
Adelson's 'Atomic Bomb
in Iranian Desert' Comment
TIMES OF ISRAEL: Netanyahu
Makes Case for Preemptive Strike
Debka File,

Israel


Obama 'Forewarns'
Netanyahu: Iran Sanctions
to Be Partially Lifted

"Debka File reports exclusively
from Washington and Jerusalem
sources that the reduction will
apply to 'non-significant' yet
'substantial' sanctions. ... Israel is
the only ally to receive prior
warning of this decision - and the
only one to be briefed in detail
of the understandings reached
with Tehran, including Iran's
concessions on its nuclear plans."

— DEBKA FILE News Item
Yedioth Ahronot,

Israel


'Obama is No Sucker'

"Iran, which is collapsing
under the burden of the
sanctions, has an interest
in reaching an agreement
with the West. ... No one
in Washington plans to
ease sanctions before Iran
delivers the goods. The U.S.
may now be conciliatory,
but it is not a sucker."

— COLUMNIST Orly Azoulay


TIME FOR CHANGE IN TACK?
DEBKA FILE: No Showdown, but
Obama, Netanyahu Bridge No Gaps
YEDIOTH AHRONOT: Israel 'Not
Giving Diplomacy a Chance'
YEDIOTH AHRONOT:
Only One Exposing Truth
ISRAEL HAYOM: Iran Flirts,
Israeli has Obligations
ISRAEL HAYOM: Resist
the Misleading Iranian Model
ISRAEL HAYOM: A
Compromise Among Friends