Le Figaro,

France


Ferguson 'Tarnishes the
Image of an Entire Nation'
TRANSLATED FROM FRENCH


"This verdict may well have been
rendered by a jury made up of
Blacks and Whites who, according
to all the experts, did their job,
but African-American communities
don't believe in their country's
justice system. Ferguson is very
far-removed from the post-racial
America dreamed of by Obama.
… In Missouri suburbs like this, the
population is 70 percent Black,
but the police, like the mayor, are
hegemonically White, tarnishing
the image of an entire nation."

— COLUMNIST Francois Sergent
HOW TO RESTORE OFFICIAL CREDIBILITY
SIMON TISDALL: Finland Back on Red
Alert Over AN Expansionist Russia
SIMON TISDALL: Iran Nuclear
Talks Extension Raises
Risk of Cataclysmic Failure
United Nations News,

Intl. Terr.


U.N. Human Rights Chief
'Deeply Concerned' about
'African-American Killings'


"I am deeply concerned at the
disproportionate number of young
African Americans who die in
encounters with police officers, as
well as the disproportionate number
of African-Americans in U.S. prisons
and the disproportionate number
of African Americans on Death Row."

— U.N. COMMISSIONER for Human
Rights Zeid Ra'ad Al Hussein
HUMAN RIGHTS CHIEF: U.S. HAS PROBLEM
NATIONAL GUARD MOVES INTO TOWN
DAILY MAIL: Protests Break Out
Across 90 Cities; March in Anger
BBC NEWS: Ferguson Decision
- Darren Wilson's Testimony
BBC LIVE BLOG: Ferguson Riots
- Ruling Sparks Night of Violence
DISASTER FOR FUN AND PROFIT
FAZ,

Germany


The Kremlin Media War:
All-Channel Propaganda
TRANSLATED FROM GERMAN


"The authorities are using their
nearly cpmplete media control to
build a parallel universe in which
Russia is under attack by the West.
... The goal is to disseminate the
supposedly-suppressed 'Russian
point of view.' This has nothing
to do with journalism, i.e.: a
genuine attempt to seek truth."

— CORRESPONDENT
Friedrich Schmidt
US AND THEM: LIES AND PROPAGANDA
ITAR-TASS,

Russia


Hollande: Delivery of Mistral
'Impossible' Due to Ukraine


"Russia will act in accordance with
the contract. If they don't give it
[to us], we will sue and demand
that penalties are paid. Russia's
behavior is strictly in line with
the contract that was signed."

— DEPUTY Defense Minister Yuri Borisov
BBC, Guardian Unlimited,

U.K.


LIVE BLOGS: Nation Holds
Breath as Ferguson Awaits
Decision of Grand Jury


Here are two live blogs from Britain,
which include tweets, photos, videos,
many from the scene, on the decision,
to be announced within the next few
hours, over whether to charge police
officer Darren Wilson over the death
of teenager Michael Brown. Missouri
Governor came close to saying the
authorities are expecting the worst.

— REPORTER Spencer Ackerman
NATIONAL GUARD MOVES INTO TOWN
Guardian Unlimited,

U.K.


Out of North Korea: Matthew
Miller says 'I Wanted to Stay'


"Snapshots of pages torn from Miller's
notebook were shown by state media,
after his trial, revealing statements
he now describes as strategic lies to
help him remain in North Korea. In it,
entries appeared to show support for
removing 'the American military from
South Korea' and included claims that
Miller was a 'hacker' with
some involvement with Wikileaks."

— REPORTER Nate Thayer


MILLER: 'FORCED' OUT OF NORTH KOREA
Corriere Della Sera,

Italy


Pope Francis' Secret Service:
Confronting the ISIS Threat
TRANSLATED FROM ITALIAN


"Pope Francis wanted to stop in
Kurdistan, an area bordered by
Syria, Turkey, Iraq and Iran. He
intended to issue an appeal from
there on behalf of Middle East
Christians being massacred by
Islamic jihadis. The secret service
stopped him. ... He's not a very
'manageable' pope. ... It seems
that even his entourage jokes
with him about death threats.
'Holy Father, haven't they killed
you yet today?' they ask him,
overcoming their reverence
to express really acute fears."

— CORRESPONDENT
Massimo Franco
PROTECTING A FLESH-PRESSING POPE
ARD Television,

Germany


VIDEO: Putin Explains Russian
Actions to German Public TV
Nov. 18, 00:31:33


"NATO and America have military bases
scattered all over the globe, including
in areas close to our borders, and their
number is growing ... Moreover, just
recently it was decided to send special
forces, again in close proximity to our
borders. You have mentioned various
[Russian] exercises, ship movements,
flights and so on. Is all of this going
on? Yes, it is indeed."

— RUSSIAN President Vladimir Putin


PUTIN OFFERS THE RUSSIAN NARRATIVE
BBC NEWS: Putin's Spokesperson
Tells BBC 'We have our Red Lines'
AWD News,

U.K.


'Mutiny' Reported in
Saudi Royal Air Force
Over Strikes on ISIL


"Saudi military intelligence
has reportedly arrested
two senior F-16 pilots who
refused to fly missions, after
they expressed their utmost
resentment at Saudi Arabia's
alliance with America. ...
White House officials and the
CIA informed the Saudis that
some of their U.S.-trained
pilots were jettisoning their
bombs and ammunition over
inconsequential or totally
unpopulated areas and then
returning to their Saudi bases."

— NEWS ITEM, AWD News


REJECTING THE HOUSE OF SAUD?
Guardian Unlimited,

U.K.


U.S. Senate Rejects
NSA Reform so Weak
Even NSA Backed It


If fear mongering were a sport,
American politicians would win
championships year after year.
Not too surprisingly, the Senate
yesterday rejected a NSA reform
bill that was so watered down,
even National Intelligence chief
James Clapper, who lied to the
Congress and the American people
about the scale of the surveillance
being carried out - supported it.

— REPORTER Spencer Ackerman
EVEN FIENSTIEN BACKED DEFEATED BILL
GUARDIAN: NSA Reform:
Surveillance Supporters may
have Dug their Own Grave
LE MONDE DIPLOMATIQUE:
Snowden's Success
Guardian Unlimited,

U.K.


Brooklyn Woman Bleeding
from Face, Nose and Mouth,
may have had Ebola Virus


"There are new fears of a possible Ebola
outbreak in New York City after a woman
who was being monitored for the deadly
virus dropped dead Tuesday afternoon. ...
according to a source on the scene, the
woman, who had traveled to Guinea
three weeks ago, died at a hair braiding
shop in the Brownsville area of Brooklyn.'"

— REPORTER Chris Spargo
AN EBOLA CASE IN BROOKLYN?
DAILY MAIL: Ebola Reaches
India: Man's Sperm has
Traces of the the Virus
Le Figaro,

France


Kremlin's Demands for
New International Security
System Can't be Ignored
TRANSLATED FROM FRENCH


"In the annexation of Crimea and the
manifest destabilization of Ukraine,
there is a very clear message that
Western leaders pretend not to hear:
the international order on which
European ties are built no longer
works. Russia, struck with sanctions
by a West that is unlikely to be seen
fighting for Sebastopol, has turned
to China and Iran. Europe is clinging
to its grand principles and not
realizing that it would do better to
bring them into line with reality -
before it's too late."

— COLUMNIST Pierre Rousselin
TIME FOR WEST TO PAY MORE HEED?
Guardian Unlimited,

U.K.


First Snowden. Then Tracking
You on Wheels. Now Spies on
Plane: Ubiquitous Surveillance


"You might ask: Where did U.S. Marshals
– the fugitive-chasing agents of Tommy
Lee Jones lore – obtain the authority to
launch this mass surveillance operation at
all? That's unclear, but thanks to some
digging by the Twitter surveillance crowd
shortly after the Journal published its story,
we know the marshals are far from the
only U.S. agency using these 'dirtboxes.'"

— COLUMNIST Trevor Trimm
MASS SURVEILLANCE: NOWHERE TO HIDE
GUARDIAN: Facebook, Google,
Apple, et.al., Lobby for Curbing
Givernment Mass Surveillance
REUTERS: Google Glass Future
'Clouded' as Early Believers Lose Faith
GUARDIAN: White House
Announces Push for Next
Generation of Weapons
Guardian Unlimited,

U.K.


David Cameron Warns
of Looming 'Crash' in
G20 Closing Remarks


"Six years after the financial
crash that brought the world
to its knees, warning lights
are once again flashing on the
global economic dashboard. ...
As the global economy faces
greater uncertainty, it is more
important than ever that we
send a clear message to the
world that Britain will not
waver on paying its debts."

— PRIME MINISTER
David Cameron


GORBY: RUSSIAN SOFT POWER
GUARDIAN: Cameron's Economic
Warning Lights: Dark Days Ahead?
Daily Mail,

U.K.


20th Hijacker Moussaoui:
'Saudi Prince Paid for
9/11 Pilots' Flying Lessons


"The Saudi government has flatly
denied any involvement in 9/11.
... officials in Oklahoma federal
court have said that Moussaoui's
requests to be allowed to speak
in open court and to be assigned
government lawyers will likely
be denied, since his claims have
nothing to do with existing cases."

— REPORTER Kieran Corcoran
9-11: THROUGH THE LOOKING GLASS
MOSCOW TIMES: Putin's Early
Departure from G20 a 'Mistake'
GUARDIAN: Lift-Off of Sputnik
News Agency - What Russia's New
Media Brand Thinks of the World
GUARDIAN: Putin Leaves G20
after Browbeating Over Ukraine
20 Minutes,

Ukraine


Why Russians 'Will Want to
Return Crimea' to Ukraine
TRANSLATED FROM RUSSIAN


"If large-scale military hostilities
were to break out with Russia
fighting a considerable portion
of the world, it would likely face
a coalition, the combined military,
economic and demographic
strength of which would surpass
Russian forces by at least 16-18
times. The outcome of such a
confrontation is easy to forecast.
Russia would be defeated and its
economic and infrastructure
capacity utterly destroyed."

— FORMER PUTIN ECONOMIC
ADVISER Andrei Illarionov
WILL RUSSIANS 'SEE THE LIGHT'?
Guardian Unilimited,

U.K.


Pentagon 'Considers'
Sending American
Troops to Battle ISIL


"General Martin Dempsey,
the chairman of the joint
chiefs of staff, indicated
to the U.S. House Armed
Services committee that
ISIL's strength relative to
the Iraqi Army may be such
that he would recommend
abandoning Obama's oft-
repeated pledge against
returning U.S. ground
troops to combat in Iraq.'"

— CORRESPONDENTS Raya
Jalabi, Spencer Ackerman


ALL ACCORDING TO PLAN?
THE TELEGRAPH: 'Moderate' Syria
Rebels Defecting to ISIL; Blame
'Lack of U.S. Support and Arms'
XI- OBAMA: SIGNING DEAL IN BEIJING
Die Welt,

Germany


Republicans May Give
'Lame Duck Procrastinator'
the Backbone He Needs
TRANSLATED FROM GERMAN


"The Republican Congress will no
doubt try and motivate Mr. Obama
to more assertive action in areas
where the 'great procrastinator'
has only reluctantly committed to.
If over the next two years both
political camps find their way back
to a tradition of bipartisanship in
foreign policy, Obama's recent
course correction toward more
global engagement could become
the distinguishing feature of
Barack Obama's last two years."

— COLUMNIST Clemens Wergin
APPLYING REPUBLICAN PRESSURE
Le Figaro,

France


Xi and Putin: United in
Face of Western Critics
TRANSLATED FROM FRENCH


"According to a survey by Touch
Today, after the annexation of
Crimea, Putin's poll ratings in
China reached 92 percent. ...
Perhaps Chinese are reassured
to see that 'Xi Dada' or the 'Xi
the Great,' isn't the only great
power leader of concern to the
world. Like Putin, he's skilled
in the cult of personality and
cultivates authoritarianism in
order to rule with an iron rod."

— COLUMNIST Patrick Saint-Paul
XI AND PUTIN: HANGING TIGHT
Guardian Unilimited,

U.K.


MH17: Australia PM tells
Vladimir Putin to 'Consider
Apology, Compensation'


Citing that the U.S. 'apologised and
made appropriate restitution' for
shooting down Iran Air Flight 655
in 1988, Australia Prime Minister
Tony Abbott has confronted Putin
at the APEC Summit, saying that
he had information that the missile
that shot down MH17 last summer
'had come out of Russia, was fired
from inside eastern Ukraine and
was then returned to Russia.'

— CORRESPONDENT Daniel Hurst


ABBOTT: WHISTLING IN THE WIND?
Guardian Unlimited,

U.K.


Net Neutrality: Cable
Industry 'Stunned'
by Obama' Proposals


"'The cable industry strongly
supports an open Internet,
is building an open Internet,
and strongly believes that
over-regulating the fastest
growing technology in our
history will not advance the
cause of Internet freedom.'
Translation: 'The industry
believes in something we
are actively working to
undermine.'"

— National Cable and
Telecommunications
Association President
Michael Powell


MICHAEL POWELL: CASHING IN
Deutsche Welle, RT, Euronews, France 24


VIDEOS: Germany Marks
Demise of the Berlin Wall


It has been an intense 48 hours
in the city of Berlin, with people
from around the world and key
players from recent history all
converging there to celebrate
25th anniversary of the fall of the
Berlin Wall. This post consists of
coverage from Deutsche Welle, RT,
Euronews and France 24. The fall
of the Wall effectively marked
the end of the old Cold War. I say
old, because as Mikhail Gorbachev
notes in speeches he gave over
the past few days, the world has
likely embarked on a new one.

— CELEBRATING FALL OF THE WALL


BERLIN: A LOOK FROM EUROPE
Rzeczpospolita,

Poland


Obama's Defeat:
Two Years of a U.S.
Turned Inward
TRANSLATED FROM POLISH


"This is bad news for the
world. America's enemies
from Russia to Pyongyang
need no longer worry
about U.S. threats. Putin
knows that Obama's hands
are tied. Over the next
two years the major U.S.
political parties will set
the stage for the 2016
presidential campaign.
Regardless of who runs,
bith Republicans and
Democrats will do things
designed only to help their
candidate and diminish
the chances of their rival.
For the next 24 months
America will be, sadly,
focused mostly on itself."

— COLUMNIST
Bartosz Weglarczyk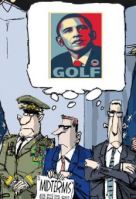 24 MONTHS OF PARALYSIS?
WHAT WITH THE ELEPHANT BRING?
DEAL WITH IRAN IMPOSSIBLE?
RIA Novosti,

Russia


Oliver Stone Meets
Snowden; Wants to
Make Putin Biopic


"I met him [Snowden].
We are working on the
script. We hope to
shoot early next year,
we've been working on
it for almost a year now
and we're very pleased
it's coming along. ... We
had no plans to make a
film [a scripted feature]
on Putin. I would love
to do an interview with
him because he has a
different point of view
that Americans don't hear.'"

— DIRECTOR Oliver Stone


STONE: SNOWDEN AND PUTIN
The Telegraph,

U.K.


Prison Threat for 90-Year
Old Who Fed the Homeless


"The police are doing the bidding
of the very wealthy, and trying to
sweep the poorest of the poor
under the rug. ... it's outrageous,
but I have been fighting for 23
years to feed the homeless and
spent 50 years fighting for
civil rights in this country."

— HOMELESS ADVOCATE
Arnold Abbott
DROP THAT PLATE RIGHT NOW!
FAZ,

Germany


War and Data Security:
'Everyone is Threatened'
TRANSLATED FROM GERMAN


"We are seeing a dramatic loss of
confidence. The revelations of
Edward Snowden, surveillance by
the NSA and other incidents have
changed our thinking - on security
policy as well. On a government
level, this leads many countries
to expand the offensive potential
of cyber technology. We return
to the old motto: Attack is the
best defense. But I fear that this is
not correct in this case. Cyber
protection is a matter of national
security, which is why: The best
defense is a better defense."

— Deutsche Telekom
CEO Timotheus Hottges
WAR BEGINS TO IMPINGE ON THE WEST
Trouw,

The Netherlands


Assange and Snowden
have 'Surrendered their
Freedom for Nothing'
TRANSLATED FROM DUTCH


"If their leaks had achieved
anything, it would have been
worth the price. Assange
has mainly ensured that coded
diplomatic messages have
more limited distribution and
content, so his whole idea
of more openness has been
shattered. ... Snowden's NSA
leaks have ensured that,
here too, security has been
tightened and fewer people
have access to secrets. ...
Given the reaction to their
revelations, I expected to see
violent protests against
breaches of privacy and this
type of government power.
It looks like Assange and
Snowden have surrendered
their freedom for nothing."

— COLUMNIST Rob de Wijk
WAS IT ALL FOR NAUGHT?
Dziennik,

Poland


Polish Passions Flare
after Warsaw Reject's
Polanski Extradition
TRANSLATED FROM POLISH


"In the United States, where
they prey on Polanski as if he
were a war criminal or drug
gang boss, prosecutors and
judges are elected officials.
Just imagine a judge from,
let's say, California, not
having the opportunity to
get on newspaper first pages
without a case like that of
Roman Polanski. Let's catch
him, let's hang his head on
our the walls of our offices!?"

— Writer Janusz Glowacki
SHOULD POLANSKI BE LET OFF?
Daily Mail,

U.K.


Navy Seal Who Shot bin
Laden Comes Forward


"People are asking if we are
worried that ISIL will come
and get us since Rob is going
public. I say I'll paint a huge
target on my front door and
say come on and get us."

— FATHER of Navy
Seal Rob O'Neill
COMING OUT DESPITE PENTAGON
Daily Mail,

U.K.


Memo to Lame Duck Obama:
It's Time to Man Up, Eat Crow
and Take Tea with the Enemy


"You're not just a lame duck this now,
you're a limbless canard whose head
has been so badly garroted that it now
dangles perilously from your neck like
a buckled crane. If you want to avoid
a seemingly inevitable legacy as The
Great Disappointment, you need to
man up and start being a proper leader."

— COLUMNIST Piers Morgan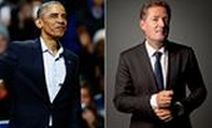 MORGAN UNLEASHES ON OBAMA AGAIN
Guardian Unlimited,

U.K.


U.S. Midterms: Wave
of Defeats Leave
Democrats 'Reeling'


The scale of the Democrats'
defeat in the U.S. midterm
elections became apparent
on Wednesday. ... their
Republican opponents on
the verge of securing their
largest majority in the
House of Representatives
since the World War II era.

— CORRESPONDENT
Paul Lewis
CRIST: NOW GONE FOR GOOD?
Trouw,

The Netherlands


Assange and Snowden
have 'Surrendered their
Freedom for Nothing'
TRANSLATED FROM DUTCH


"If their leaks had achieved
anything, it would have been
worth the price. Assange
has mainly ensured that coded
diplomatic messages have
more limited distribution and
content, so his whole idea
of more openness has been
shattered. ... Snowden's NSA
leaks have ensured that,
here too, security has been
tightened and fewer people
have access to secrets. ...
Given the reaction to their
revelations, I expected to see
violent protests against
breaches of privacy and this
type of government power.
It looks like Assange and
Snowden have surrendered
their freedom for nothing."

— COLUMNIST Rob de Wijk
WAS IT ALL FOR NAUGHT?
Azeri-Press Agency,

Azerbaijan


Russia Considers
Banning U.S. Dollar


"If the bill is approved,
Russian citizens will
have to close their dollar
accounts in Russian
banks within a year and
exchange their dollars
in cash to Russian rubles
or other currencies.
Failure to do so will
result in their accounts
being frozen and fined."

— NEWS ITEM, Azeri Press Agency
2014: A REPUBLICAN WAVE
Le Monde,

France


Midterms: Obama Weakened
When World Needs U.S. Most
TRANSLATED FROM FRENCH


"One thing is certain: on our mangled
planet, a weakening of the president
of the United States is not good news.
What other world power could send
in the cavalry when things go awry?
China? Putin's Russia - which loathes
Western values? The United Nations,
whose chronic impotence is famous?"

— Journalist Dominique Simonnet,
Historian Nicole Bacharan
WORLD WITHOUT U.S. LEADERSHIP
Gazeta Wyborcza,

Poland


U.S. Midterms: The Sins of
Obama - Real and Imagined
TRANSLATED FROM POLISH


"Obama - who had promised to lessen
inequality - has indeed disappointed.
He also has bad luck, as this year has
been a bad one around the world. ...
For all these misfortunes Obama is
blamed, even if it remains extremely
questionable whether he could have
done anything to prevent or
more effectively counteract them."

— COLUMNIST Mariusz Zawadzki
SAD STATE OF AFFAIRS: OBAMA'S FAULT?
de Volkskrant,

The Netherlands


'iGay': Apple Does it Better
than the Church of Rome
TRANSLATED FROM DUTCH


"Tim Cook is the pope of the digital
church, the vicar of Steve Jobs on
earth. He sells his products on all
continents and with his outspoken
statement he now includes a small
message of tolerance with every
iPad and iPhone the company sells."

— COLUMNIST Bert Wagendorp
COOK: A PUBLIC STAND FOR EQUALITY?
Guardian Unlimited,

U.K.


GHCQ Chief Calls U.S.
Tech Giants 'Network
of Choice' for Terror


"Privacy has never been an
absolute right and the debate
about this should not become
a reason for postponing urgent
and difficult decisions. ... To
those of us who have to tackle
the depressing end of human
behaviour on the internet, it
can seem that some technology
firms are in denial on misuse."

— GHCQ Chief Robert Hannigan
GHCQ: PRIVACY MEANS TERROR
GUARDIAN: New GCHQ
Chief Spouts Fiery Rhetoric
but Agenda Remains Same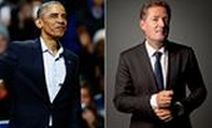 MORGAN UNLEASHES ON JILTED OBAMA
Publico,

Portugal


Sweden and Finland:
Military 'Impotence'
Meets Russian Bear
TRANSLATED PORTUGUESE


Will Sweden and Finland
abandon their historic
neutrality to join NATO?
In Stockholm, the case of
of the 'ghost submarine'
dominated the week. ...
What worries Swedes is
their military impotence.
In December 2012, the
commander of the armed
forces shocked the nation
by declaring that in the
event of an attack, the
army would only be able
to defend the country
for a single week?"

— COLUMNIST Jorge
Almeida Fernandes
WHAT IS PUTIN THINKING?
Komsomolskaya Pravda,

Russia


Russia's Dissolution Over
Ukraine War? Ridiculous!
TRANSLATED FROM RUSSIAN


To prevent such a breakup, one-
time presidential economic adviser
Andrey Illarionov says Crimea must
be returned to Ukraine - as it is
the 'rightful owner.' Mr. Illarionov
recognizes self-determination, but
only for the 'indigenous population,'
which in the case of Crimea he
believes to be the Crimean Tatars.'
The Native Americans in the USA
, too, don't possess their homeland.
Nor do the Australian aboriginals.
And then, of course, the state
of Israel should ten not exist."

— COLUMNIST Alexandr Grishin
RUSSIA WAR OF WORDS OVER UKRAINE
Financial Times,

U.K.


Mr. Obama Can Learn
from George W. Bush


"In Germany, students in
elementary school recieve
mandatory lessons on the
Holocaust. In South Africa,
a Truth and Reconciliation
Commission bore witness
to Apartheid. ... It is time
for America to shine a
light on its relationship
with the native Indians."

— COLUMNIST Edward Luce


PREPARING FOR A 'THUMPIN'
Die Tageszeitung,

German


Fear Mongering Media
Turns the 'Home of Brave'
into the 'Home of Afraid'
TRANSLATED FROM GERMAN


"The elite uses fear mongering to
consolidate existing structures.
This has worked wonderfully well
in the past - see the surveillance
state.' ... Somehow it alll seems
incongruous: In their national
anthem, Americans sing the
praises of the 'land of the free and
the home of the brave.' At the
moment, though, they are afraid
of each other and the world. ...
Is this the 'home of the brave?"

— COLUMNIST Konrad Ege
PANIC IN THE LAND OF THE FREE
NATO, Daily Mail, Guardian, RT




Belgium, U.K., Russia


Russian Aircraft Over
Europe: Scare Mongering
or Legitimate Concern?


Over recent days, Western
media have been sounding the
latest alarm - this one about
Russian aircraft over Europe.
Is there something to these
concerns? Should the media
and public officials be alarming
the public over them? Or is
there some other agenda? Here
is the Daily Mail's latest 'five
alarm fire' report on the issue,
and reposts from Russia Today.

— Russian and Brtish Reports


FEAR MONGERING OR NEWS?
Guardian Unlimited,

U.K.


How Will Cinema Deal
with the Islamic State?


"IS, the extremist group now
controlling large swathes of
Iraq and Syria, is also making
story-telling in the region
even more logistically hard,
as well as giving filmmakers
tales they don't want to tell."

— REPORTER Emma Jones
ISALMIC STATE AT THE MOVIES
BBC NEWS: Roman Polanski
Freed in Poland after U.S.
Extradition Request
Gazeta Wyborcza,

Poland


Putin 'Believes What
He Wants to Believe'
TRANSLATED FROM POLISH


"However strange, it seems
that the Russian president
himself believes what the
Kremlin's propagandists say
on TV. Moreover, it's as if
he also believed that his
guests - famous Western
experts and policy makers
- were ready to accept the
point of view of Rossiya 1
… A good number of them
would likely agree that
Washington, as they say in
Russia, 'broke some trees,'
and is responsible for a
good deal of nonsense.
But the view of Russia as
an empire of the good -
few are ready to accept. …
Vladimir Putin lives in a
reality he himself created -
and that is very dangerous.'"

— COLUMNIST
WacLaw Radziwinowicz
PUTIN PUZZLES THE WEST
Guardian Unlimited,

U.K.


GCHQ Views Data
Without a Warrant,
Government Admits


"Newly released documents
from the British government
reveal a lack of oversight for
how it sifts communications
data collected by NSA and
other foreign governments."

— CORRESPONDENT James Ball
SPY MACHINE OUT OF CONTROL
POLAND-RUSSIA: UNLIKELY ALLIES
Publico,

Portugal


Erdogan's Pandora's
Box: U.S. and Turkey
on 'Collision Course'
TRANSLATED FROM PORTUGUESE


"Contrary to the view of
Turkish President Erdogan,
Obama refuses to turn the
military campaign against
IS into one to speed the
fall of the Assad regime.
For Erdogan and his prime
minister - Ahmet Davutoglu,
Islamic State is a 'lesser
devil' when compared with
Assad. Analyst Soli Ozel
writes: 'Davutoglu is saying
that IS is the product of
rage - and if the source of
that rage goes, namely the
Syrian regime, then
such groups will also go.'"

— COLUMNIST Jorge
Almeida Fernandes
DISAGREEING ON THE ENEMY
BBC News,

U.K.


Britain and United
States End Afghanistan
'Combat Operations'


"Mistakes were made militarily,
mistakes were made by the
politicians at the time and this
goes back 10, 13 years. ...
Clearly the numbers weren't
there at the beginning, the
equipment wasn't quite good
enough and we've learned an
awful lot from the campaign.
... But don't let's ignore
what has been achieved.'"

— UK Defense Secretary
Michael Fallon
ARE COMBAT OPERATIONS 'OVER'?
ITAR-TASS,

Russia


French to Decide on
Mistral Assault Ship Sale
to Russia in November


ITAR-TASS reports that the
French Defense Ministry has
told French Daily Liberation
that it would decide on the
already-delayed deivery of
the first of two Mistral copter
carrier/amphibious assault
ships France sold to Russia in
Novevember. Paris, after
feverish lobbying by the U.S.,
delayed the $1.5 billion sale
in September, but has never
said it would cancel the sale.

— NEWS ITEM, ITAR TASS
WILL FRENCH SELL TO RUSSIA?
ITAR-TASS: Russia to Sue
France If Mistral Not Delivered
MOSCOW TIMES: Russia
to Build Own Helicopter
Carriers after Mistral Deliveries
Gazeta,

Russia


Eight Months of War:
Gains and Losses in
the Ukraine Campaign
TRANSLATED FROM RUSSIA


"What has Russia gained? Russia,
apparently, has gained Crimea.
Although formally it will be a
long time before the legitimacy
of the annexation is recognized
by the world, morally at least
- the peninsula is registered as
Russia's. The overall economic
losses from Russia's rejection
of the coup d'etat in Ukraine
are significant. Political victory
is not yet apparent, although,
as we know, in politics, in
contrast with the economy,
one must play 'the long game.'"

— EDITORIAL, Gazeta
RUSSIA IN UKRAINE: NO REGRETS
SWAT TEAMS FOR A VIRUS?
REUTERS: Pentagon Begins to
Train Ebola Rapid-Responders
Guardian Unlimited,

U.K.


Zuckerberg in Beijing,
Impresses Students
with Q&A in Mandarin

"Zuckerberg enjoys immense
popularity in China, despite
the inability of the country's
Web users to access Facebook.
While Zuckerberg's Mandarin
was far from fluent, during
the 30-minute session he was
at times charmingly idiomatic."

— REPORTERS Alex Her,
Jonathan Kaiman
THE LANGUAGE OF THE REALM
Le Figaro,

France


Apple-Facebook-Google:
Egg Freezing Programs
are a Peril to Humanity
TRANSLATED FROM FRENCH


"Over and above the intrusion
into the private lives of their
employees, I think we need to
discuss the manipulation of life
itself! Google, for example,
currently invests in extensive
research into defeating death.
Now they want to interfere
with the question of birth. Is
there nothing that can resist
Google? I want to add that the
couple, even life itself, will no
longer be able to resist, either.
We are observing a stupefying
seizure of power by these
companies, which are meddling
with the future of humanity."

— PHILOSOPHER, THEOLOGIAN
Bertrand Vergel
TECH GIANTS: PLAYING GOD?
EGGS: HITLER WOULD BE ENVIOUS
FAZ,

Germany


Employee Eggs and the
'Cold' New World Order
TRANSLATED FROM GERMAN


"Have fun, yes, but please -
no reproduction! Because then
female employees wouldn't be
free for a few weeks. That is
why now these generous brave
new world corporations are
offering to pay to freeze the
egg cells of their employees -
so they remain fully-functional
as long as possible and give
birth as late as possible. ...
Even if everyone calls it a fad
- just a friendly invitation from
an employer to please set aside
the desire to have children, it
makes East Germany's Family
Policy seem almost humane."

— COLUMNIST Reinhard Mueller
EGS TODAY - ORGANS TOMORROW?
RADOSLAW SIKORSKI: POLAND'S JOE BIDEN
Der Spiegel,

Germany


German Intelligence
Claims Pro-Russian
Militia Downed MH17

"The BND chief said Ukrainian
photos were manipulated and
there are details indicating
this. He also told the panel
that Russian claims the missile
had been fired by Ukrainian
soldiers and that a Ukraine
fighter had been flying near
the passenger jet were false."

— NEWS ITEM, Der Spiegel
PUTIN AND RUSSIA: HANDS CLEAN?
ITAR-TASS: Duma Foreign
Affairs Committee Chief says BND's
MH17 Report Exonerates Russia
RUSSIANS PREPARE FOR U.S. ATTACK
La Stampa,

Italy


Of Oil and Ethnic
Cleansing: Allow Me
to Explain the Turks
TRANSLATED FROM ITALIAN


"The Kurds are a people who
numerically have a stronger
claim on statehood than the
mere 5 million Palestinians,
but unlike the Palestinians,
lack a public voice because
Allah decreed they be born
and live on a sea of oil - a
sea from which flows a river
of dollars to many, but above
all to the Iranians and Iraqis."

— COLUMNIST Mimmo Cándito
THE DARK SIDE OF ATATURK
Reuters,

U.K.


NSA 'Reviews' Deal
Between Tech Chief
and Keith Alexander


"Under the arrangement,
which was confirmed by
Alexander and current
officials, the NSA's Chief
Technical Officer Patrick
Dowd, is allowed to work
up to 20 hours a week at
IronNet Cybersecurity Inc.,
the private firm led by
Alexander, his former boss."

— REPORTERS Warren
Strobel, Mark Hosenball
TRADING ON U.S. SECRETS?
Trouw,

The Netherlands


'Our Allies Were
Our Biggest Problem'
TRANSLATED FROM DUTCH


"Vice President Joe Biden,
known for his loose tongue,
accidentally spoke the truth
last week. The poor man
had to grovel for his candor,
but he was absolutely right.
... the sheikhs and princes
eagerly use Islam to give
their authority a spiritual
touch - but sooner or later
it turns against them."

— COLUMNIST
Stevo Akkerman
UTTERING THE TRUTH HURTS
LAWMAKERS SQUELCHED?
Politka,

Serbia


Putin Interview: 'West's
Attempt to Blackmail
Russia is Futile'
TRANSLATED FROM SERBIAN


"Seventy years ago, our nations,
for humanity's sake, united to
defeat the criminal ideology of
hatred that threatened the very
existence of our civilization. ...
Today it is important that people
in all our nations and continents
remember the consequences
that can result from the belief
in one's exceptionality."

— Vladimir Putin,
President of Russia
PUTIN WARNS ABOUT SANCTIONS
Trouw,

The Netherlands


Vietnam Lesson: 'Elephant
Cannot Defeat Mosquitoes'
TRANSLATED FROM DUTCH


"The main lesson of the Vietnam
War, even before it ended with
the humiliating withdrawal of the
Americans in 1975, was that the
most powerful country on earth
proved incapable of utilizing its
superior military strength to
impose its will on a faraway nation.
The interventions in Afghanistan
and Iraq confirmed that conclusion.
... The elephants can kill every
mosquito they can trample upon,
but in the marshes, the swarm of
mosquitoes are quickly renewed."

— COLUMNIST Hans Goslinga
HAS AMERICA LEARNED ANYTHING?
FREEDOM FROM WANT AND FEAR
Publico,

Portugal


Misnomer 'Islamic State'
Highlights Dangerous
Society-Wide Deception
TRANSLATED FROM PORTUGUESE


"This manipulation of names and
concepts is everywhere to be
seen and poisons media discourse,
discredits political discourse
and creates a profound sense of
powerlessness among citizens.
... The question is: if the Mafia
names itself 'Sicilian Cultural
Association' and Goldman Sachs
renames itself 'Congregation
of Barefoot Carmelites of Wall
Street,' should the media use
such designations? Or should it
consider that the message
conveyed by the designation
is at odds with with - shall we
call it the truth of the matter?"

— COLUMNIST
Jose Vitor Malheiros
ISLAMIC STATE: WHAT'S IN A NAME?
World's Apart,

Russia Today


VIDEO: Islamic State: Can
the Kurds Be Relied Upon?


Fadi Hakura, manager of the Turkey
Project at Britain's Chatham House,
one of Britian's leading think tanks,
talks to host Oksana Boyco about
whether the Iraqi Kurds will be able
to spearhead a ground offensive
against the Islamic State in Syria and
Iraq - and in the face of Turkey's
opposition and their own desire
for an independent state.

— RT'S World's Apart


ASKING TOO MUCH OF THE KURDS?
THE LONG ARM OF THE NSA
The Independent,

U.K.


ISIL: U.S. Strategy
is in 'Tatters' as
Militants March On

"American-led air attacks
are failing. A U.S. failure
to save Kobani, if it falls,
will be a political as well
as military disaster. ...
Western Baghdad is now
under serious threat."

— COLUMNIST
Patrick Cockburn
ALL ACCORDING TO PLAN?
Guardian Unlimited,

U.K.,


Cuba 'Leads on Ebola'
as the West Frets
Over Border Security


"Big hitters such as China or
Brazil, or former colonial
powers such France and the
U.K., haven't been stepping
up to the plate. Instead, the
single biggest medical force
on the Ebola frontline has
been a small island: Cuba. ...
That a nation of 11 million
people and a GDP of $6,051
per capita, is leading the
effort says much of
the international response."

— CORRESPONDENT
Monica Mark
ALL TALK AND LITTLE ACTION?
GUARDIAN: Ebola - 'Fear Itself' the
Primary Issue for America and Europe
GUARDIAN: JFK Airport First in the
U.S. to Screen Passengers for Ebola
GUARDIAN: Ebola is Frightening; So
are Prejudices Outbreaks Provoke
OBSERVER: Forget Page Views
- Difficult Stories Need to be Told
OBSERVER: For Immediate Help,
Ethics of Research Must Change
de Volkskrant,

The Netherlands


Let's Not 'Lose Our
Heads' Over IS Barbarity
TRANSLATED FROM DUTCH


"In the miracle year of 1989, the
Berlin Wall fell and common sense
had prevailed. A quarter century
later, we need to take care not to
lose our heads. The world seems
more and more like an open air
prison. Progress now consist of
turning it into a closed one."

— HISTORIAN Dirk-Jan van Baar
A FEW WORDS ABOUT BARBARITY
Guardian, Intercept, RT,

U.K., Russia, U.S.


Snowden: His Girl,
His Movie Opening,
Greenwald at TED


With Edward Snowden's
girlfriend 'coming out'
and showing herself by
his side in the new film
about his life, Glenn
Greenwald making an
appearance at TED, and
a number of other major
surveillance-tied items
breaking in the last 24
hours, we've put it all
together for you here.

— SURVEILLANCE BUNDLE
A SNOWDEN WEEKEND
BITTEN BY TERRORISM BUG
THE KILLING OF 'HUMAN SHIELDS'
Diario Economico

Portugal


Ebola's Threat to the
Economy and Society
TRANSLATED FROM PORTUGUESE


"In a disaster scenario, Ebola
can cause millions of deaths,
but, before that happens, it
would cause such a panic
that it would devastate the
minimal trust which forms
the foundation on which the
economy and society run.
... When we observe a
performance like that of the
Spanish authorities, we learn
that at the level of political
and health incompetence,
anything is possible."

— COLUMNIST
Joao Cardoso Rosas
THE DANGER OF PUBLIC PANIC
HEADY TIMES FOR SNOWDEN
Die Welt,

Germany


The New York Times'
'Strange Take' on Israel


"Public Editor Margaret Sullivan
lays out why she thinks columnist
David Brooks should have revealed
that his son is in the Israeli army.
What her argument boils down to
is that any connection to Israel
taints a columnist morally, because
she evidently believes that Israel
itself is a morally stained country.
With a little bit of imagination
and research, she might have
discovered that this is exactly how
many anti-American Europeans
and others view the United States."

— COLUMNIST Clemens Wergin
ONLY IN NEW YORK?
Le Figaro,

France


Stopping Putin and IS:
Neither a Cold War,
Nor a War on Terror
TRANSLATED FROM FRENCH


"Those familiar with recent
history know that the world
has changed dramatically
and are wary of deceptive
parallels. Be that as it may,
the temptation remains to
cling to experiences already
lived through. ... Obama
pretends that he doesn't
want to reprise Iraq or
Afghanistan, yet he repeats
many of Bush's failings."

— COLUMNIST Pierre Rousselin
REFIGHTING THE LAST WAR
FIRMS ARE 'PEOPLE,' BUT PREFER ROBOTS
Guardian Unlimited,

U.K.


Chief of 'Britain's FBI'
says Public Must Give
Up Freedoms for Safety


"It is necessary to win 'the public
consent to losing some freedoms
in return for greater safety and
security . Snowden's revelations
have damaged public confidence
in our ability to access and use
data in an appropriate way."

— National Crime Agency
Director Keith Bristow
NOT ENOUGH MASS SURVEILLANCE?
EBOLA: THE THREAT TO INDIA
OBAMA: LEARNED HIS LESSON?
CrossTalk,

Russia Today


VIDEO: Making Sense of
'Washington's Mischief'
OCT. 3, 00:24:12


In this edition of Peter Levelle's
CrossTalk, the panel attempts to
make sense of American foreign
policy and lack of debate over
the latest war within the United
States. Guests include Prfessor of
History at King's College Joseph
Loconte, CounterPunch columnist
Jason Hirthler, and author and
radio host David Swanson - an all-
American panel by the way. Note
is taken of the fact that ISIL is a
'product' of American foreign
policy - a statement of fact that
one will never encounter in the
coopted U.S. mainstream media.

— CROSSTALKING
U.S. Foreign Policy


WHERE'S THE DABATE ON WAR?
Guardian Unlimited,

U.K.


U.S. Reroutes Flights
to Prevent Catastrophic
Stampede of Walruses


"The Federal Aviation Authority
has re-routed flights, and local
communities have called on bush
pilots to keep their distance in
an effort to avoid setting off a
panic that could see scores of
walruses trampled to death."

— SCIENCE CORRESPONDENT
Suzanne Goldenberg
FAA IN WALRUS PROTECTION ROLE
Guardian Unlimited,

U.K.


Argentina President Blames
a 'U.S. Plot' for Debt Woes


"I'm not naive, this is not an isolated
move by a senile judge in New York,'
said Fernández. 'Because vultures
look a lot like the eagles of empires,'
referring to the bald eagle, the
national symbol of the United States."

— CORRESPONDENT Uki Goni
LOOKING FOR SOMEONE TO BLAME?
SO MUCH FOR GERMAN 'POWER'
Le Figaro,

France


Outcome of Anti-ISIL
War Depends on New
Shiite-Sunni Dynamic
TRANSLATED FROM FRENCH


"The rallying of four Arab states,
which have joined the American
Air Force, thereby legitimizing
the bombing campaign on Syrian
territory, is above all symbolic. ...
The important thing is that the
five are Sunni and seem finally
to have realized that they have
given birth to a monster to wage
a war against the Shiite axis
directed by Tehran. The extreme
complexity of the overlapping
conflicts in the region makes any
outcome uncertain. One must
hope that the barbarity of ISIL
brings a profound enough
response to trigger a new dynamic."

— COLUMNIST Pierre Rousselin
WILL MUSLIMS COME TO THEIR SENSES?
A GLOBALIZED SOLUTION?
TOO MUCH INFORMATION?
Le Figaro,

France


The Workings of the
Islamic State Laid Bare
TRANSLATED FROM FRENCH


"prisoners have told of having
been sodomized shortly after
their arrival. With humiliations
like these, IS seeks to regress
these fighters to the condition
of animals to prepare them for
committing the worst atrocities.
And as these sessions have been
filmed, the man thus abused
will be disowned by his family,
if ever he leaves the ranks of IS."

— COLUMNIST Georges Malbrunot
IS: HOW TO GENERATE BARBARITY
De Morgen,

Belgium


The War on Terror
'Delusion' Lives On
TRANSLATED FROM DUTCH


"May the question be asked
whether the intention to
eliminate the leaders of IS
or 'chop off the head of the
dragon' is a good strategy?
One cannot escape that the
successful attack on Osama
bin Laden failed to halt the
fundamentalist terrorism
he wrought. Under the
contrary - the idea that you
can stop to this barbarism
with even more repression,
more weapons and more
bombing may prove to be
a very expensive delusion."

— COLUMNIST Yves Desmet
MORE WAR: WILL IT WORK?
Le Monde Diplomatique,

France


The 'New Cold War'


"Moscow will not allow
Ukraine to become a
rear base for its enemies.
Russia's people, inflamed
by nationalist propaganda
that is more extreme than
Western brainwashing (and
that's saying something),
won't have it."

— COLUMNIST Serge Halimi


CAN ANYTHING BREAK THE ICE?
TELEGRAPH: Syria Strikes:
Obama Undergoes
'Damascene Conversion'
SPECTATOR: Michael Fallon
says U.K. Should Reconsider
Military Action in Syria
Guardian Unlimited,

U.K.


Live Blog: U.S. Air Strikes
Begin Against ISIL in Syria


"This is the Guardian's always good
-place-to-start Live Blog of the
initiation of U.S. and allied attacks
on Islamic State targets inside Syria.
It includes text, video and tweets
from around the Internet."

— REPORTER Matthew Weaver
THE BOMBING OF SYRIA BEGINS
Multiple Sources,

Europe, Asia, Latin America


LIVE BLOG: U.N. Climate
Summit Opens in New York


This is the Guardian's live coverage
of all the action and climate-heating
gases being generated at the U.N.
in New York, as the world's leaders
gather to tell us what they intend
to do about climate change. Quoting
U.N. 'Messenger of Peace' Actor
Leonardo DiCaprio in his message to
world leaders: 'You can make
history, or you can be vilified by it.'

— GUARDIAN LIVE BLOG


HUNDREDS OF THOUSANDS MARCH
Guardian Unlimited,

U.K.


Live Blog: U.S. Air Strikes
Begin Against ISIL in Syria


"This is the Guardian's always good
-place-to-start Live Blog of the
initiation of U.S. and allied attacks
on Islamic State targets inside Syria.
It includes text, video and tweets
from around the Internet."

— REPORTER Matthew Weaver
THE BOMBING OF SYRIA BEGINS
BBC NEWS: LIVE BLOG:
U.S. Begins Air Strikes on
Islamic State Targets in Syria
Multiple Sources,

Europe, Asia, Latin America


VIDEOS: Coverage of
People's Climate March
ELEVEN VIDEOS FROM AROUND THE WORLD


This is coverage of People's
Climate Marches in New York
and other cities from Britain's
Telegraph, Russia Today, CCTV
China, Reuters, Free Speech
TV, TeleSurof Venezuela, the
U.N., Euronews of France).

— 11 NEWS SEGMENTS


HUNDREDS OF THOUSANDS MARCH
News,

Switzerland


Islamic State: Preventing
the 'Conquest of Rome'
TRANSLATED FROM GERMAN


"The well-known megalomaniacal
fantasies of IS jihadists, allegedly
supported by former generals of
Saddam, suggest this: The wet
dream of some of the murderers
seems to be the conquest of Rome
by the Caliphate. ... The calculus
is apparently to provoke an armed
escalation and ultimately, an end
-of-the-world style holy war."

— COLUMNIST Patrik Etschmayer
PLANNING THE REEDUCATION OF IRAQ
Le Soir,

Belgium


Beheadings: The
Devious ISIL Trap
TRANSLATED FROM FRENCH


" The greater and more brutal
the West's response, the more
these jihadis from Hell hope to
fuel a potent feeling of 'double
standards' across Sunni-Muslim
lands based on the fact that for
three years, the international
community has passively stood
by the martyrdom of a nation
- the Sunni majority in Syria."

— COLUMNIST Baudouin Loos
IS: GETTING THE WEST'S GOAT?
Guardian Unlimited,

U.K.


U.S. Won't Commit to
Climate Change Aid for
Poor States at Summit


"'We're putting a lot of pressure
for them [wealthier countries]
at the summit on the 23rd,' U.N.
envoy and former Irish president
Mary Robinson told the Guardian
on the sidelines of a meeting of
the U.S. Agency for International
Development. But she added: 'I
know the U.S. is not going to
commit because I have asked.'"

— Special U.N. Envoy on Climate
Change Mary Robinson
U.N. ENVOY CALLS OUT WHITE HOUSE
Guardian Unlimited,

U.K.


LIVE BLOG: Climate March
- People Around the World
March to Demand Action


"Tens of thousands of people across
150 countries take to the streets to
march for action on climate change.
Dubbed the People's Climate March,
it has been flagged as the biggest
global call-to-action on climate
change in history, they demand thet
world leaders take action on climate
change as they prepare for a U.N.
summit in New York on Monday."

— REPORTERS Melissa Davey,
Adam Vaughan and Amanda
Holpuch
CLIMATE: TO ACT OR NOT TO ACT?
Izvestia,

Russia


Russians Must Prepare for
Lengthy Stand-Off with U.S.
TRANSLATED FROM RUSSIAN


"If Russia endures, in five to ten
years, the critical foundations of
U.S. influence will wane. A new
system of payments and a reserve
banking system, international banks,
reserve currencies and financial
centers will emerge, thereby
accelerating flight from the dollar."

— REPORTER
Arnaud Focraud
HUNKERING DOWN, COME WHAT MAY
WHO SHOULD HAVE THE WATER?
WHAT WAS RESOLVED?
IS WAR OUR ONLY FORM OF 'GROWTH'?
Der Spiegel,

Germany


NSA 'Mapping Entire Internet'
and 'All Devices Connected to
It'; Spies on German Telekom


"Treasure Map is the mandate for a mass
raid on the digital world. It aims to map
the Web, and not just the large traffic
channels likes telecommunications cables.
It also seeks to identify all devices across
which our data flows, so-called routers.
... Furthermore, every single end device
connected to the Internet somewhere in
the world - every smart phone, every
tablet and computer - is to be made visible."

— Reporters Andy Muller-Maguhn,
Laura Poitras, Marcel Rosenbach,
Mike Sontheimer, Christian Grothoff


NO PRIVACY FOR ANYONE, ANYTIME
Het Parool,

The Natherlands


'Zionists Planned ISIS':
Justice Official's Tweet
Reflects Wider Problem
TRANSLATED FROM DUTCH


"Apparently, there are things that
aren't allowed to be said in this
regard,' suspended Justice official
Yasmina Haifi tells NPO Radio 1. She
was in the news due to her tweet:
'ISIS has nothing to do with Islam.
It's part of a plan by Zionists who are
deliberately trying to blacken Islam's
name.' The New Dutch Islamic Party
goes the extra mile in a tweet that
equates Zionism with the IS, and is
defended under free speech rights."

—Ibrahim Wijbenga of the
Christian Democratic Party
MAKING POLITICAL INROADS IN EUROPE
Hertener Allgemeine,

Germany


'Generation 9-11': The
End of Innocence for
Americans and Us All
TRANSLATED FROM GERMAN


"In terms of the consequences
of September 11th, there is
much in common between the
30 to 40 years olds in both the
U.S. and Germany. The 9-11
generation, which ranges in
age from the early thirties to
early forties, is now marked
by personal fears. There are
massive feelings of insecurity
due to collective experience
of violence on September 11."

— Sociologist and researcher
Dr. Daniela Schiek
9-11: DISTURBING A GENERATION
Le Figaro,

France


As Shown Again in Iraq,
the French Must Reject
'Subjection' to America
TRANSLATED FROM FRENCH


"This beneficial and necessary
alliance should not be turned
into subjection to America -
in a systematic alignment of
our diplomacy with hers. ...
This spirit of independence
was found again in the brave
2003 speech by Dominique
de Villepin at the U.N.,
imploring the United States
not to invade Iraq - and again,
history proved him [and France]
a hundred times correct."

— COLUMNIST Renaud Girard
A CALL FOR FRENCH INDEPENDENCE
ECB CHIEF DRAGHI ROLLS THE DICE
Le Figaro,

France


Beware Perpetuation
of NATO Through Fanning
Flames Against Russia
TRANSLATED FROM FRENCH


"Whatever responsibility the Syrian
regime bears for the emergence of
the Islamic State, the priority is no
longer ousting a bloody dictator, but
preventing the creation of a jihadist
state at the heart of the Arab world
with networks leading straight into
European suburbs. ... The absence
of a strategy, however, mustn't lead
NATO to exacerbating a conflict with
Russia simply to perpetuate itself."

—COLUMNIST Pierre Rousselin
DOTH NATO PROTEST TOO MUCH?
Die Zeit,

Germany


Islamic State Barbarism
has Ignites Long-Absent
Muslim Soul-Searching
TRANSLATED FROM GERMAN


"The triumphant march of ISIL
has shocked the Middle East.
Barbarians rage in the heart of
the Fertile Crescent. Here the
alphabet was invented, the
first poems written, here lie
the oldest cultural and political
roots of humanity. This archaic
barbarism that may irreparably
destroy the ancient polyglot
texture of the Middle East, has
sparked a broad and self-critical
debate among commentators,
scholars, politicians, and citizens."

— COLUMNIST Martin Gehlen
CAN THINGS CHANGE IN ISLAM?
Le Figaro,

France


The 'Caliphate Effect': New
Horizons for Global Jihad
TRANSLATED FROM FRENCH


"If ISIL doesn't always win people over,
it inspires - everywhere. The largest
Muslim country in the world, Indonesia,
has become alarmed by the growing
popularity of IS in certain segments of
the population. And here, in Europe,
an unprecedented wave of global
jihadists is rising up. Their return
from the front promises to be painful."

— COLUMNIST Arnaud de La Grange
ISLAMIC STATE POPULARITY IS GROWING
BBC, VAZ,

U.K. and Italy


VIDEOS: NATO Summiteers
Eat, Drink, Talk, Shop for
Arms, Watch RAF Aircraft
EIGHT VIDEO SEGMENTS


Precious little of significance ever
happens at these events, except
people get to know one another,
which is important on some level.
Although invariably, an ungodly
amount of money is spent on food,
security, enabling the delegates
to ignore protesters, and here,
the crass opportunism of the
weapons industry pandering to
NATO leaders on the cusp of a
two wars is truly embarrassing.

— Behind Scenes at NATO Summit


NATO SUMMITEERS HOBNOBBING
Die Welt,

Germany


West Must Not Allow Kiev
to 'Internationalize War'
TRANSLATED FROM GERMAN


"Shall we die for Ukraine? ... That
Ukrainian president Poroshenko
and his officials are now talking of
an invasion does, of course, have
a political backdrop: He wants to
involve the West in the conflict. ...
The United States and European
Union should not give him his wish."

— COLUMNIST Ludwig Greven
HOW FAR TO GO TO DEFEND UKRAINE?
Novosti,

Russia


France Puts Off Delivery
of First Mistral-Class
Copter Carrier to Russia


"Russia's recent actions in east
Ukraine violate the principles
of European security. The
president of the republic stated
that despite prospects for cease-
fire, which is yet to be achieved
and put into practice, present
circumstances do not allow the
delivery of the first helicopter
carrier by the French republic."

— National Security Council of France
NOVOSTI: Industry and Trade
Minister: Russia Believes Mistral
Delivery Contract to Be Fulfilled
GUARDIAN: France Halts Delivery
of Warship in Protest Over Russia
Role in Ukraine
THE CHANGING WINDS OF POLITICS
de Volkskrant,

The Netherlands


Despite Horror of Beheading,
'Glorifying Terrorism' Should
Not Be Made Criminal Offense
TRANSLATED FROM DUTCH


"CDA Party leader Buma has asked that the
glorification of terrorism be criminalized.
The occasion was publication of disgusting
photos of the beheading of James Foley,
and parodies depicting other 'victims.' ...
Would such a criminalization be legally
possible - and would it improve matters?
... Many potential suspects would simply
'enjoy' being convicted. So much free
publicity (and if convicted - martyrdom)."

— ATTORNEY Feer Verkade
TIME FOR LAWS AGAINST FREE SPEECH?
Guardian Unlimited,

U.K.


LIVE BLOG: The Murder of
Journalist Steven Sotloff


Video purports to show beheading
of second U.S. journalist -- Release
falls two weeks after killing of U.S.
journalist James Foley -- 'A few'
Americans still held by group -- U.S.
State department: 'We are sickened'.

— REPORTER Tom McCarthy
ANOTHER TERRORIST MANIPULATION
British Media,

U.K.


A-List Hacker 'On the
Run'; 'Paid in Bitcoin'

The Daily Mail reports that
the culprit, who said he
leads a band of hackers, is
on the run, and accoridng
to the Mirror, he was paid
in Bitcoin for some of the
nude photos of celebrities
he stole from the iCloud.

—MULTIPLE SOURCES
2014 HACKED iCLOuD CAPER
La Stampa,

Italy


Caliphate and Kobe Bryant:
Between Mafia and Sharia
TRANSLATED FROM ITALIAN


"More than a Caliph, Al Baghdadi has
the personality of the Godfather. ...
As he fights, rebuilds homes, profits
from crime and recruits terrorists,
Baghdadi would be laughing at the
'jayvee team putting on Kobe Bryant
jerseys' - if anyone took the time to
translate the naive text of the
very cultured New Yorker magazine."

— COLUMNIST Gianni Riotta
BAGHDADI: MAD BUT NO AMATEUR
A-LISTER NUDES APPLE I-HACKED
BBC NEWS: 'Cloud' Concerns
After Celebrity Picture Leaks
La Stampa,

Italy


Reagan Sets 'Acid Test'
for Crisis-Beset Obama
TRANSLATED FROM ITALIAN


"Above all, he lacks the talent
which Gorbachev maintained
was most important in a U.S.
president: Barack Obama does
not enjoy, deep down, the
trust of the American people.
That is why all the players in
the Mideast - allied, neutral,
and deadly adversaries, feel
free to act against the U.S."

— COLUMNIST Gianni Riotta
OUTMATCHED BY THE GIPPER?
Sueddeutsche Zeitung,

Germany


Ukraine War: A 'Hopeless
Struggle' for the Lost East
TRANSLATED FROM GERMAN


"As long as the Kremlin denies it
runs the show in eastern Ukraine,
honest talks cannot be conducted.
... So what's left for President
Poroshenko and Kiev officials to
do? They must prepare the people,
for better or worse, for the fact
that part of the Donbas region,
which is still in the hands of pro-
Russian militia forces, is lost."

—COLUMNIST Cathrin Kahlweit
PUTIN GIVES NO GROUND IN MINSK
OBSERVER: Britain's Best
Defense to the Terror
Threat is Global Action
GUARDIAN: Critics Hit
Out at Ashdown's Criticism
of 'Kneejerk' Response
GUARDIAN: E.U. Leaders
Deliver Sanctions Ultimatum
to Russia Over Ukraine
Liberation,

France


France has its Own
'Ferguson' Problem
TRANSLATED FROM FRENCH


"Commentators have urged
the American authorities to
fight discrimination more
vigorously. How about the
French authorities? There
may not be enough Black
members of the American
police, but does France
have enough Muslims in the
French police? ... Ferguson
is in fact not that exotic."

—COLUMNIST Laurent Joffrin
NO BETTER THAN FERGUSON?
LOST HOPE OR NEW TRACTION?
THE INTERCEPT: Surveillance
Engine - How the NSA Built
Its Own Secret Google
BBC HARDTALK VIDEO:
Web Bringing Capitalism to End,
says Economist Jeremy Rifkin
Vatican News,

Holy See


Pope Francis Calls Parents
of Journalist James Foley

"In the midst of their irreplaceable
loss, the parents of slain journalist
James Foley were called by Pope
Francis, who consoled them after
their loss and offered his prayers."

— REPORTER Lydia O'Kane
POPE REACHES OUT TO FOLEYS
VATICAN NEWS: Pope Sends
Letter of Condolence to Family
of Slain Journalist James Foley
VATICAN NEWS: Iraqi Patriarch
Appeals to the World: 'Don't be
Indifferent to Our Suffering'
Le Nouvel Observateur,

France


Beheading Shows 'Weakness';
Video Should Not Be Viewed
TRANSLATED FROM FRENCH


"We all must take this barbaric killing
which has been so grotesquely exhibited
by those who committed it for what it is:
an admission of weakness and impotence,
a pathetic attempt to loosen a military vise.
Not looking at what the barbarians want
us to see is a way of saying, modesty - no,
we won't take part in this macabre game."

—WAR CORRESPONDENT Jean-Paul Mari
IS THIS A TIME FOR SELF-CENSORSHIP?
U.S. UNFRIENDLY TO THE TRUTH
The Independent,

U.K.


West Poised to Join
with President Assad


"The U.S. has already covertly
assisted the Assad regime by
passing on intelligence about
the exact location of jihadi
leaders through the BND, the
German intelligence service, a
source tells The Independent.
This may explain why Syrian
planes and artillery have been
able on occasion to target rebel
troops, headquarters accurately."

— COLUMNIST Patrick Coburn
ASSAD: THE DICTATOR SURVIVES
Frankfurter Rundschau,

Germany


U.S. Police Now 'Auxiliary
Troops of War on Terror'
TRANSLATED FROM GERMAN


"After the mass murders of Sept.
11, the solution was for every
police station to be prepared for
the worst. Just as the U.S. wages
its wars like criminal actions by
the world police, local police back
home are drafted as auxiliary
troops in the war on terror."

—COLUMNIST Patrick Bahners
WHAT ARE POLICE EQUIPPED TO DO?
Gazeta,

Russia


Western Sanctions
Show Russians Cost
of Independence
TRANSLATED FROM RUSSIAN


"The sanctions show clearly
to all that the rules favor
the West. If that's how it is,
then so be it. If you want
to use them - then learn
them. If you don't want to
use them - that's your choice,
but just know what you will
be deprived of. Sanctions
imposed by the West, and
the ones we've imposed in
return, will prompt people
in advance to what this
would cost them personally."

— COLUMNIST
Andrei Desnitsky
DEALING WITH SANCTIONS
ROUNDUP FROM DER SPIEGEL
Polityka,

Poland


'Drunk' Over Crimea,
Sanctions will Bring
Russia to its Senses
TRANSLATED FROM POLISH


"In the long run, Russia can
not live as is in a besieged
fortress and with its global
reputation in tatters. For
its own modernization and
development, it is Russia
who needs Europe and the
U.S.- and not the other way
round. In Russia, where
Putin enjoys strong support
today, forces will emerge
that will understand that."

— COLUMNIST Marek Ostrowsk
WILL THE RUSSIANS BUCKLE?
Guardian Unlimited,

U.K.


Outrage Over Beheading
of U.S. Journalist: Live

This is the Guardian's live blog
of coverage, inculding text,
tweets and video, of the global
reaction to the beheading killing
of U.S. journalist James Foley.

— LIVE BLOG, Guardian
BITTER END FOR A GOOD REPORTER
Polytika,

Poland


'Collective Orgasm'
Over Crimea Pushes
Putin Into Invasion
TRANSLATED FROM POLISH


"The Russian president, an
ex-KGB officer, is hostage
to his own cult, which is
having a collective orgasm
over Crimea. He cannot
show the country, which
stands firmly behind him,
any form of weakness.
Will he unflinchingly lead
another generation of young
Russians to their deaths?"

—COLUMNIST
Adam Szostkiewicz
ALARMED OR PROPHETIC?
PRICE OF RUSSIAN PATRIOTISM
HOW MUCH DO GERMANS SPY?
Le Soir,

Belgium


Ebola: The Luxury of
Indifference is Gone
TRANSLATED FROM FRENCH


"At first, the sick and hopeless,
were people who were distant,
poor, and superstitious. So they
died, and no one spoke of them
again. Today, being indifferent
to the suburbs of the world and
which face the greatest crises,
is not only morally wrong, but
a political mistake. It is also a
luxury we can no longer afford."

— COLUMNIST
Colette Braeckman
EBOLA: WHEN NO ONE IS DISTANT
Die Tageszeitung,

Germany


Suicide as a Taboo: The
'Judas Iscariot' of Crime
TRANSLATED FROM GERMAN


"The number of victims of AIDS,
violence and natural disaster -
none compare with the number
of suicide victims. ... It isn't
discussed. ... It's no coincidence
that the person who committed
the worst crime - the betrayer
of God Judas - hung himself."

—COLUMNIST Wolfgang Prosinger
WHY NO DISCUSSION OF SUICIDE?
Le Monde,

France


France and the West
Must Help Middle East
Pick Life Over Death'
TRANSLATED FROM FRENCH


"It is the dawn of a decisive
moment when the region
swings to one side or the
other. Our role is to help it
choose life over death. ...
Today, resort to unilateral
strikes is not a solution. The
action cannot be taken
without a U.N. resolution.
We must not continually
repeat the same mistakes.
... Let us remember that
even without American
unilateral intervention in
2003, there would not have
been such a boulevard for
totalitarian forces in Iraq."

— FORMER FOREIGN MINISTER
Dominique de Villepin
THIS TIME, NO FRENCH VETO
Liberation,

France


Belated Action in Iraq
Must be Coordinated
TRANSLATED FROM FRENCH


"This tragedy, which has been
building for months, first had
to hit the minority Christians
for Obama to finally find that,
'the United States cannot look
away,' at atrocities committed
by the Islamic State. It's never
too late, of course. One need
only read reports from Najaf
and Sadr City to understand
the extent of the chaos in the
region and the imperative to
finally begin to act."

— COLUMNIST
Alexandra Schwartzbrod
HOPING FOR BETTER RESULTS
EQUALITY PROVES ELUSIVE
TOPPLING PUTIN: IS THAT THE GOAL?
Diario de Noticias,

Portugal


Africa Cannot Be Left to
Washington and Beijing
TRANSLATED FROM PORTUGUESE


"Obama, son of a White woman
from Kansas and a Kenyan man,
has special reasons to promote
this strategic approach, but the
truth is that America knows
that as the leading power, it
cannot remain aloof to the
development of the continent."

—EDITORIAL, Diario de Noticias
OBAMA: SHMOOZING AFRICA
Le Figaro,

France


Gaza: The Roadmap to
Peace Must Be 'Imposed'
on Combatants
TRANSLATED FROM FRENCH


"Hope of eradicating the Islamist
militants by force makes no sense.
Other, even more extremist
fighters, would take the place of
Hamas. It is essential for Western
diplomats to take that decision,
impose it on Israel, and stop
playing the game of the Islamists
and their allies in the Arab world."

—COLUMNIST Pierre Rousselin
DEALING WITH A BLOOD FEUD
SPIES: GOOD FOR THE GANDER?
de Volkskrant,

The Netherlands


Drop Trade Barriers with
Russia, Don't Raise Them!
TRANSLATED FROM DUTCH


"If we want to build bridges to the
Russian people, we should counter
restrictions on the free movement
of people and goods, abolish visa
requirements and remove import
tariffs on Russian goods. The gap
between 'us and them' is precisely
what nationalists like Putin prefer."

—Imre Wessels of the
Dutch Libertarian Party
TIME TO LOWER OUR TRADE GUNS?
La Stampa,

Italy


Washington and Jerusalem:
Forces Beyond their Control
TRANSLATED FROM ITALIAN


"Of all the wars we don't know how to
settle, none will so scandalize future
generations like the one that has been
raging between Israel and the Arabs
since 1948. Because after hasty Nobel
Peace Prizes for the martyr Rabin,
Arafat and Obama, after all of the
conferences, demonstrations, and an
abundance of tomes, the old fairy tale
of 'two peoples, two states' always wins
applause from the well-intentioned,
and earns good grades for university
degree thesis, but on the ground, in
the West Bank, Gaza and Jerusalem,
it is an impossible equation."

— COLUMNIST Gianni Riotta
WHAT'S A WANING SUPERPOWER TO DO?
Reuters,

U.K.


Health Worsening, Ebola
Patient Heads to Atlanta

"The CDC is unaware of any Ebola
patient ever being treated in the
U.S., but five people in the past
decade have entered the U.S. with
either Lassa or Marburg Fever,
hemorrhagic fevers likeo Ebola."

— REPORTERS Colleen Jenkins,
Julie Steenhuysen
PATIENT TO U.S. FOR TREATMENT
BBC NEWS: Growing Concerns
Over 'In Air' Transmission of Ebola
WHAT IF PUTIN'S HOLD IS THREATENED?
Izvestia,

Russia


MH17: West's Version
of Events Only Hearsay,
Subterfuge, Hysteria
TRANSLATED FROM RUSSIA


" The only question is - who
did it? ... What is in doubt?
First, the way the aircraft
dramatically changed course.
Second, the airline lost over
the Indian Ocean in April,
the fate of which remains
unknown. Third, the desire
of the Kiev authorities to
ensure that such incidents
continued to take place."

— COLUMNIST
Maxim Kononenko
VLADIMIR PUTIN: CLEAN HANDS?
EARLIER EUROPE POSTS
Jerusalem Post,

Israel


'Unbound' by Nuclear Pact,
Israel Mulls Attacking Iran


"Israel issued a stark public warning
to its allies with a clear argument:
The current proposals guarantee the
perpetuation of a crisis that backs
Israel into a corner; military force
against provides the only logical exit."

— COLUMNIST Michael Wilner
NUKE DEAL MAY NOT PROTECT TEHRAN
Le Quotidien d'Oran,

Algeria


'Pseudo-Caliphate' Bell
Tolls for Saudi Royals
TRANSLATED FROM FRENCH


"In that country, where entire
generations have been brought
up on the ideology maintained
by Daesh, the ground is fertile.
The discourse Daesh preaches
has been constantly taught and
hammered in by the official
religious establishment. The
'caliphate' is a the fulfillment
'ad absurdio' of this 'education,'
which has had extraordinary
means at its disposal to extend
and reshape religious life
throughout the Islamic world."

— COLUMNIST M. Saadoune


THE END FOR SAUDI ROYALS?
Israel National News,

Israel


CIA Blunder? Kurdish
Official Says ISIL Now
Has '200,000 Fighters'


"CIA puts ISIL's strength at no
more than 31,500, but a top
Kurdish official reveals that's
'impossible' given realities on
ground. ... 'I am talking about
hundreds of thousands because
they are able to mobilize Arab
young men in the territory
they have taken possession of.'"

— REPORTER Ari Yashar
FACT AND DISINFORMATION
L'Orient Le Jour,

Lebanon


Decrypting the Arab
World Obsession with
Conspiracy Theories
TRANSLATED FROM FRENCH


"What do three highly symbolic
events in the history of the
Muslim world this century - the
attacks of September 11, 2001,
the revolts of 2011 (the Arab
Spring) and the offensive by the
Islamic State in Iraq and Syria -
have in common? ... All three
were catalysts allowing the
genesis and the spread of new
conspiracy theories. ... In the
Middle East, which is coveted
because of its geographical
position, its energy resources
and its hard coexistence with
the state of Israel, how do we
separate conspiracy theory and
the simple games of powers?"

— A PROBING LOOK BY
L'Orient Le Jour


OBSSESSION WITH CONSPIRACY
Daily Sabah,

Turkey


Erdogan: America was
Discovered By Muslims;
Columbus Saw Mosque


"Muslim sailors arrived in
America from 1178.
Columbus mentioned the
existence of a mosque on
a hill on the Cuban coast.
I would like to talk about
it to my Cuban brothers.
A mosque would go
perfectly on the hill today.'"

— PRESIDENT Erdogan
THROW OUT YOUR TEXTBOOK?
U.S. TROOPS CHASED AND 'SACKED'
DAILY SABAH: Foreign Ministry
Condemns Anti-American Activist
Group Who 'Sacked' U.S. Soldiers
Kurdish Globe,

Iraqi Kurdistan


The Americans Will
Not Change Baghdad


"The U.S. gave thousands
of its men and women for
freedom, liberty, and the
building of a democratic
Iraq. Yet now the Iraqis
themselves are obsessed
with sectarian, religious
and ethno-racist wars. ...
The Middle East considers
deception to be bravery,
losing as victory and the
greatest value to humanity
their graphic images of
beheadings, imprisonment
and bloody killing."

— COLUMNIST Gazi Hassan


A WASTE OF TIME AND LIVES?
Jerusalem Post,

Israel


Washington 'Assumes'
Iran Deal is Coming


"Israeli officials prepare to
renew their threats to use
unilateral military force if
they disapprove of a deal.'"

— REPORTER Michael Wilner
NETANYAHU: 'IRAN WANTS BOMB'
JERUSALEM POST: Iran is
America's Enemy; 'Endangers
the Planet' - Netanyahu
Al Ahram,

Egypt


'American Terrorism':
Washington Never
Learns its Lesson
TRANSLATED FROM ARABIC


"On 9-11, the United States
absorbed a devastating blow
from the al-Qaeda group,
and American blood was shed
at the hands of terrorists
who had been trained, funded,
armed and mentored by the
United States. ... It seems that
the Americans failed to fully
grasp the lesson of the terror
industry in Afghanistan, and
went right back into the
business in Iraq and Syria."

— COLUMNIST Abdo Mubacha
TERROR: A BIPARTISAN PURSUIT
ISRAEL NATIONAL NEWS: U.S.
Elections: What Ever Happened
to 'Stiff Necked' Jews?
FARS News Agency,

Iran


Top Iran Officials say
U.S. Midterms have 'No
Effect' on Nuclear Deal


"Both U.S. parties need Iran for
the 2016 presidential election,
especially the Republicans, who
are trying to create a change
in foreign policy. Therefore,
both parties will want s nuclear
deal and strategic cooperation
with Iran, notably to fight ISIL.'"

— Presidential Chief
of Staff Hamid Aboutalebi
CAN THESE MINDS EVER AGREE?
JERUSALEM POST: For
Israel, Midterms Spell
Leverage on Iran Talks
YEDIOTH AHRINOT: Israel
Needs the Support from
Both U.S. Parties
ISRAEL HAYOM: Mr. Obama
Stares at Lame Duck Status
ISRAEL HAYOM: 'Deal with
Iran would be Reckless,'
Israeli Official Warns
ISRAEL HAYOM: Endless
Prattle with Iran will Go On
The Analyst,

Liberia


Tribal Chiefs Reject
Order to Burn Ebola
Dead as 'Abominable'


"The chiefs and elders said
it is absolutely wrong and
under Liberian culture,
abominable, for a body to
be burned. The traditional
leaders have therefore
called on the government
to quickly halt the practice.'"

— REPORTER Philip T. Singbah
EBOLA: CULTURE OVER DEATH
NAMES WILL NEVER HURT ME? ...
YEDIOTH AHRONOT: Ingratitude in
Jerusalem, Loathing in Washington
YEDIOTH AHRONOT: Islamic State
has Nothing to Do with Israel
Kitabat,

Iraq


Shiite Leaders Lack
Conviction of ISIL's
Baathist Henchmen
TRANSLATED FROM ARABIC


"Why haven't we heard that
popular formations - Salam,
Ashura, Akidah, Kataeb and
Asaeb [Shiite militias] have
surrounded the jihadis of
ISIL the way we heard that
Daesh had surrounded army
units committing massacres
at Camp Speicher, Mosul,
Jarf Al Sakhr, Diala, Anbar,
etc.? ... Perhaps the sense
of conviction of leaders of
these popular militias - the
ones Maliki put in charge
of the lives of our troops -
lack the commitment shown
by Saddam's Baathist leaders?"

— COLUMNIST Diya' Al Jaburi


SHIITE-SUNNI INFIGHTING
Hurriyet,

Turkey


On Mistaken Airdrop,
Erdogan Tells Obama
'I Told You So'


"Now we are in the fourth
day and Kobane hasn't fallen.
Now it is understood that
what's been done is wrong.
Some of those weapons are
now in ISIL hands. To whom
are you offering support?
There may be more rational,
results-oriented ways, not
for the sake of appearances."

— Turkey President Erdogan
AIR STRIKES 'ALL FOR SHOW'?
HURRIYET: Turkey says U.S.
'Aiding Terrorists' in Kobani
DAILY SABAH: Turkey Needs
to Revisit 'Kurdish Reality'
FARS News Agency,

Iran


U.S.-Led War on ISIL will
Bankrupt House of Saud


"There is a reason why the detail-
oriented Pentagon accountants
are so careful about calculating
the astronomical costs of the
illegal air wars in Iraq and Syria:
Saudi Arabia is footing the bill.
So not surprisingly, the political
class in Washington is in no hurry
to wrap up its 'ineffective air
campaign' against proxy forces
designed by the White House."

— EDITORIAL, FARS News Agency
ARE SAUDIS MAKING A MISTAKE?
Kitabat,

Iraq


Iraqis Turn Battle
Against Daesh into
Sunni-Shiite War
TRANSLATED FROM ARABIC


"One speaker described
the war against Daesh as
being between the camp
of Ali [Shiites] and the
camp of Muawiyah [Sunnis]
- may Allah bless them
both. ... In giving the
atmosphere a sectarian
dimension and seeking
to stoke the passions of
followers, this speaker
forgot or pretended to
forget that a broad
international coalition
led by the 'Great Satan' is
also fighting Daesh. What
camp would he place the
coalition - with whose
descendants does it belong?!"

— COLUMNIST
Hadi Nada Al Maliki


FIGHTING THE WRONG ENEMY?
Sotal Iraq,

Iraq


Daesh in Iraq: Taking
Shelter Behind the
Americans 'Shameful'
TRANSLATED FROM ARABIC


"Today, sadly, we hear voices
from Anbar who abandoned
all their values, honor and
manliness. They have openly
declared their desire to have
U.S. troops help rid them of
Daesh. They forget that Daesh
is a puppet of the U.S. and
Israel - which know Daesh and
manipulate it. Taking shelter
behind foreigner is shameful
and will not be expunged for
years or decades. Taking cover
behind a foreigner will offer
Daesh the chance to stay
and grow even stronger."

— COLUMNIST
Hadi Nada Al Maliki


A U.S.-ISRAELI HIDDEN HAND?
Liberte,

Algeria


Global Terror - but No
Global War to Oppose It
TRANSLATED FROM FRENCH


"Each country in the coalition is
fighting its own war. As is the
case with France and its penny-
pinching air strikes, it is clear
that the militaries involved in
the operation are constrained:
they are economizing on bombs
and their stockpile of missiles is
limited. As for the Arab states,
which for the most part were
involved in establishing and
equipping the Islamic State, the
nature of their contribution
remains almost a total mystery."

— COLUMNIST
Mustapha Hammouche
LACK OF CONFIDENCE IN WAR
L'Orient Le Jour,

Lebanon


Clooney-Alamuddin
Marriage 'Annulled'
TRANSLATED FROM FRENCH


A 'We Love Lebanon with
Amal and George' campaign
was begun by civil society
groups ties to the March
14th Alliance. Supporters
of the March 8th Movement
responded with their own
campaign: 'Be Beautiful and
Get Married.' Rapidly, the
social networks were on
fire. Disputes blew up.
Accusations were traded.
'Friends' were 'unfriended.'
The government met again,
and after heated debate,
decreed it would continue
in session. ... By the end of
the afternoon, two lawyers
and three actors had been
kidnapped. … Then
the electricity was cut."

— AUTHOR Claude El-Khal


ARGUMENTATIVE LEBANESE
Al Arabiya,

UAE


Turks Deny they Approved
Use of Air Base at Incirlik


"Turkey denied on Monday having
granted the United States access
to its Incirlik air base to be used
for attacking Islamic State of Iraq
and Syria (ISIS) militants in Syria."

— NEWS ITEM, Al-Arabiya
TURKEY: NYET TO INCIRLIK AIR BASE
Hurriyet,

Turkey


ISIL: Turkey Must Correct
'Misperceptions' of Allies


" It is of great importance for
Turkey to take steps to correct
the misperceptions that have
spread from its own region to
Europe and from NATO to the
U.N. This can only be done by
recalibrating its position vis-a-
vis Syria and the fight against
the brutality of Islamic State."

— COLUMNIST Serkan Demirtas


WILL TURKS ALTER PRIORITIES?
Hurriyet,

Turkey


Turkey Must Set Aside
Obsession with Assad
to Deal Islamic State


"As for al-Assad, it's true that
his regime is evil and deserves
all sorts of condemnation, but
Ankara has to realize that ISIL
is now an independent threat,
with its own mania and blood
lust. Therefore, the we-will-
not-fight-ISIL-unless-al-Assad-
is-also-fought mantra should
be set aside, and ISIL must be
confronted as a threat of its
own, not as a mere 'symptom'
of the Bashar al-Assad disease."

— COLUMNIST Mustafa Akyol


TIME FOR ANKARA TO 'TALK TURKEY'
DAILY SABAH: Blaming Turkey for
Losses in Kobani a 'Failure of Logic'
ZAMAN: Biden Reveals Turkey
to be Source of Instability in U.S. Eyes
DAILY SABAH: Turkey Cannot
'Clean the Mess of Others' Alone
DAILY SABAH: The Case Against
Turkey Military Engagement in Syria
The Analyst,

Liberia


What Liberians Can Learn
from Death of Eric Duncan


"Can the death in a U.S. hospital of
Ebola-infected Eric Duncan teach us
anything? ... We think it surely can.
The first lesson to learn is that none
of us should take Ebola for granted.
It can be, and it often indeed is, a
death sentence, although as we've
seen in the case of many survivors,
it doesn't have to be. Then there is
a lesson we Liberians have a hard
time learning: The Americans, like
most other peoples, know how to
look after one another. Do we in
Liberia? NO! We prefer looking
after others rather than our own.
See how two Lebanese rapists who
viciously assaulted Liberian women
were freed by Liberian courts. ...
What is the lesson there?"

— EDITORIAL, Daily Observer
LIBERIANS PONDER DUNCAN'S DEATH
The Analyst,

Liberia


Lawyer will 'Put Liberia
Government on Trial' if
Ebola Carrier Prosecuted


"We continue to commit moral sin
and ethical transgression against
the poor and weak. ... We ignore
their needs and demands, we
reward their abusers, turn a blind
eye to the theft and abuse that
deprive them of essential social
services including health care, yet
we are anxious to punish them,
even before we gather all the
facts. This must stop!"

— Former Public Works
Minister and Human Rights
Attorney Samuel Kofi Woods
SHOULD EBOLA CARRIER FACE TRIAL?
L'Orient Le Jour,

Lebanon


Obama's Loose Lips
May Sink Anti-ISIL Ship
TRANSLATED FROM FRENCH


"Transparency is all well and
good, except precisely in time
of war - and we have never
seen a power parade its own
shortcomings so stupidly. ...
The virtuous Obama, with the
concern he has for the lives
of his Marines, would be well-
inspired to follow the advice
of the exceptionally devious
Richard Nixon: never tell the
enemy what you will do, or
what you won't ..."

— COLUMNIST Issa Goraieb


SHOULD OBAMA SHUT HIS FACE?
Jerusalem Post,

Israel


Two are Reportedly
Killed by Explosion in
Iran Nuclear Facility


"The powerful explosion
blew out the windows of
buildings up to seven mile
away, and eyewitnesses
could observe the blast
from a distance. Parchin is
a base where Israel and
the IAEA suspect the Islamic
Republic is attempting to
develop a nuclear device.

— IRAN President
Hassan Rouhani
ISRAEL: BOMB BOMB IRAN?
Jerusalem Post,

Israel


Israel's 'Secret War'


"These operations and many
others undertaken by IDF
units and the State of Israel's
security forces, contribute
greatly to the security of the
citizens of Israel. ... This is
the place to acknowledge
and thank the handful of
people who do so much to
safeguard our security."

— ADMIRAL Eli Marom,
Commander of the
Israeli Navy 2007-2011
Daily Observer,

Liberia


Ebola in Liberia:
Eric Duncan and the
'Price of Deception'


"Duncan's failure to level
with the screening team
at Roberts International
Airport is the most
unfortunate thing about
this episode. ... He must
have suspected or known
that he had come into
contact with a possible
Ebola victim. While
pregnant women do
often omit, it doesn't
tend to takes their lives."

— EDITORIAL, Daily Observer


DUNCAN: SHAME OF LIBERIA
Khaleej Times,

U.A.E.


War on ISIL Presents Obama
with a Historic Opportunity


"Obama has an opportunity in disaster
to address the root causes of unrest
across the world inspired by religion,
geography and ethnic prejudice. All
he has to do is deal with historic
discords ranging from the issue of
Palestinian statehood to injustices
against badly-treated communities in
the Middle East, Asia and Africa."

— EDITORIAL, Khaleej Times
Salone Monitor,

Sierra Leone


Tribal Chiefs and Witch
Doctors Need to Shut
Up on Spread of Ebola


"This has nothing to do with
'Juju medicine men' and other
superstitious mechanisms that
have failed. This is about the
application of appropriate
scientific approaches and logistics
designed to find constructive,
transparent and proven results
that everyone can see and
understand. ... Claims by tribal
chiefs that exaggerate declines
of the disease in their chiefdoms
obscure the reality of its spread."

— COLUMNIST Ahmed Kanu


AFRICAN TRIBAL LIFE VS. EBOLA
NETANYAHU: IRAN WORSE THAN ISIS
JERUSALEM POST: The U.S. and
Israel: The Art of Disagreement
Azzaman,

Iraq


Saddam's Nephew Called
'Chief Culprit' in Massacre at
Former U.S. Camp Speicher
TRANSLATED FROM ARABIC


"The tribes of east Tikrit formed two
cells to track down and assassinate the
armed Daesh militants involved in the
crime, after receiving news that there
were Iraqi Army troops who were
kidnapped and still alive at Speicher.
... It was also reported that nephew
of Saddam - Ibrahim Sabawi Ibrahim
al-Hassan - is suspected of being the
chief culprit in the Speicher crime.

— REPORTER Mazen Abdul Hamid
FAMILY BUSINESS: NEPHEW JOINS IS
Tehran Times,

Iran


Rouhani Calls Anti-ISIL
Coalition 'Terrorist
Backers' and a 'Joke'


"The anti-terrorism coalition,
comprised of countries that
have trained, equipped and
financially backed terrorist
groups is like a joke . ...
However, any country that
sincerely announces that it
intends to fight terrorism
from now on, we accept it.

— IRAN President
Hassan Rouhani
CALLS OUT COALITION HYPOCRITES
Daily Star,

Lebanon


Shame on Iran, Russia
for 'Propping Up Assad'


"Russia, Iran are indignant over
plans by the U.S.-led coalition to
intervene in Syria to battle ISIL,
and are using the terms 'national
sovereignty' and 'international
law' without any regard for the
intelligence of people who have
been carefully watching the news.

— EDITORIAL, Tehran Times
ASSAD AND ISIL: DEVILISH CHOICE
THE SOURCES OF TERRORISM
Tehran Times,

Iran


'Caliph' Baghdadi is Jewish
Mossad Agent 'Simon Elliot'


"According to sources linked to Edward
Snowden and uncovered by the Iranian
intelligence services, al-Baghdadi is in
fact Simon Elliot, a Jewish agent for the
Zionist intelligence agency Mossad. The
plan was to invade countries which
constitute a threat to the Israeli entity
to establish the biblical 'Greater Israel.'"

— COLUMNIST Yuram Abdullah Weiler
IS THE NEW CALIPH AN 'APOSTATE!'
COMEDIAN JOAN RIVERS IS DEAD AT 81
AL-ARABIYA: ISIL Leader's
Top Aide Killed in Air Strike
Debka File,

Israel


Amid Trail of Atrocities,
World Leaders Call on
Someone Else to Stamp
Out the Terrorist Disease


"Hoping against hope to jerk them
into action, Saudi King Abdullah on
Saturday issued a wake-up call, and
asked Western ambassadors to pass
on an urgent message to leaders:
Terrorism at this time is an evil
force that must be fought with
wisdom and speed. ... If neglected
I'm sure after a month it will arrive
in Europe and then in America."

— DEBKA FILE Analysis
BUCK PASSING ON ISLAMIC STATE
JERUSALEM POST: U.S. Seeks
Global Coalition Against ISIL
ISRAEL HAYOM: War on Jews:
Europe and Now America
L'Expressions

Algeria


Old Racial Demons Emerge
Again in Land of Uncle Sam
TRANSLATED FROM FRENCH


"It was thought that racism against the
Black population of the United States
had disappeared with the Klu Klux Klan.
... Any doubts were thought to have
been dispelled when, for the first time
in its history, America elected Barack
Obama. ... We forgot that there are
those who are 'experts' at reopening
old sociological wounds, and choosing
the most conducive time and place
to inject their poison."

— COLUMNIST Zouhir Mebarki


LIKE FRENCH 'PSYCHOLOGICAL TERROR'?
READING MINDS OF WORLD LEADERS
HELPING ASSAD TO KILL ISIL
JERUSALEM POST: America
Prepares to Attack Islamic
State Targets in Syria
JERUSALEM POST: Heed
Obama's Warning on Terror -
It is Later than You Think
JERUSALEM POST: Hamas,
ISIL, and Anti-Israel Activism
L'Orient Le Jour,

Lebanon


'Short-Lived' Islamic State
Serves America's Purpose
TRANSLATED FROM FRENCH


"The Islamic State moves us to the
heart of the road map: Iraq divided
into three - or four or even five
parts, and Syria partitioned on the
same basis. This horid, short-lived
Islamic State, which has been
allowed to set itself up and which
has been financed from the start
by the Gulf states - close friends
of the Americans - is decidedly
quite useful to their Mideat plans."

— COLUMNIST M. Saadoun


ISLAMIC STATE: ACCORDING TO PLAN?
BLIND LEAD THE DISENFRANCHISED
TORTURE AND OTHER UNPLEASANTRIES
Jornal de Angola,

Angola


U.S.-Africa Summit
No Cure for Western
'Superiority Complex'
TRANSLATED FROM PORTUGUESE


"Ties between Western states
and Africa were marred by
colonial domination & slavery,
and continue to be marked by
Eurocentrism. At the height
of their superiority, Europe
even gave itself the luxury of
drawing up our continent's
political map, dividing and
exterminating entire peoples.
... An African political leader
only exists to pay homage to
the old colonial powers or
kneel before the established
order which is the cause of
almost all global disorder.

— COLUMNIST Jose Ribeiro
HAS OBAMA CHANGED ANYTHING?
Modern Ghana,

Ghana


Gaza: African Leaders
Should Shun Obama,
'Accessory to Terror'

"If I were an African head of
state in Washington to discuss
security issues with President
Obama, I would tell him that I
wouldn't accept help from him
because he has made himself
an accessory to terrorism, as
inflicted upon the people of
Gaza by Israel. ... In fact, the
'enemy' that Israelis are now
'fighting' in Gaza, Hamas, was
initially created by Israel to
act as a foil against genuine
Palestinian freedom fighters.

— COLUMNIST Cameron Duodu
GAZA: IS IT ALL AMERICA'S FAULT?
L'Orient Le Jour,

Lebanon


Obama Coddles Assad
to Please Iran, Thus
Endangering Millions
TRANSLATED FROM FRENCH


"The White House flouted the outcome
of the Iraqi legislative elections (a lesson
in democracy!) and reached a deal with
Iran to impose Teheran's henchman,
Nouri al-Maliki. This, even though he
had come in second in the poll. ... The
impunity granted the Damascus tyrant
by the American president, combined
with the arrogance of Hezbullah and its
participation in the massacre of Syria's
Sunni population, has led to a classic and
inevitable consequence: the spread of
fundamentalist currents in Syria and
Lebanon, ending with the growing risk
of jihadism, even within American and
European societies."

— COLUMNIST Michel Touma


OBAMA: CURSED NO MATTER WHAT HE DOES
Modern Ghana,

Ghana


Ebola: Why do White
Americans Survive, but
but Not Black Africans?

"What is it about Ebola that makes
the White man resistant to it, and
the African vulnerable? The real
question is: Why were the African
Ebola victims not given the drug,
even if it's at the precautionary
or the experimental stage?

— COLUMNIST
Michael J.K. Bokor, Ph.D.
SOMETHING ODD ABOUT EBOLA?
Israel Hayom,

Israel


Israel Foreign Minister
Suggests 'U.N. Mandate'
for the Gaza Strip

"I think there are a few possible
answers, one of them being a
U.N. mandate. We saw a U.N.
mandate work in Kosovo, and
therefore I think we need to
work to bring back a United
Nations mandate to the region.'"

— Foreign Minister
Avigdor Lieberman
OPENING FOR THE U.N. IN GAZA?
EURONEWS VIDEO: Avigdor
Lieberman Ends Partnership
with Prime Minister Netanyahu
JERUSALEM POST: Protocols
of the Elders of Hamas
ISRAEL HAYOM: Will
the U.S. Betray Us?
ISREAL HAYOM: Israel's
Winning Combination
JERUSALEM POST: 'Jewish
Americans and Hypocrisy
of the First Order
TURKISH SURVEILLANCE EXPOSED
Al-Hayat Al-Jadidah,

Palestinian Territories


Gaza Polls: 'Oh, America,
Empire of Contradictions'
TRANSLATED FROM ARABIC


"The Palestinian elections took place
according to America's expressed wishes,
its open encouragement, and its strictest
oversight, but as soon as the less than
mysterious results became clear, we
found that the world's shepherd of
democracy had turned against our brand,
and punishing all of our people for their
democratic decision. ... Tell us, what are
the democratic elements that the United
States wants, so people can understand
them ahead of time, and not pay the high
price that the United States demands!"

— COLUMNIST Yahya Ribah


GAZA: THE PALESTINIAN PREDICAMENT
MIDEAST'S UNHAPPY CAMPERS
Jerusalem Post,

Israel


EDITORIAL on Kerry's
Mediation: The U.S.
'Not a Fair Broker'


"He's empowered Turkey
and Qatar by giving them
inordinate influence over
the cease-fire talks. In the
process, Kerry has aligned
himself on the wrong side
of the battle against Islamic
extremism. ... It's not too
late for the secretary to
change course and resume
the United States' role as a
fair and honest broker."

— EDITORIAL,
Jerusalem Post


KERRY: TRUSTED BY NO ONE
JERUSALEM POST: Remembering
an America Who Died for Israel
JERUSALEM POST: Obama
is Abandoning Israel
DEBKA FILE: Israel's Dilemma:
Obama's 'Save Hamas' Policy,
or Fight with Egypt and Saudis
YEIOTH AHRONOT:
Obama's Wars on Israel
Israel Hayom,

Israel


Hamas and the Sin
of the Global Media

"Either Intentionally or
unknowingly, the global
media has been cast in a
leading role in Hamas'
horror show. While the
journalists assume that
they are helping the
Palestinians by showing
suffering and distress,
when they are really
making them worse."

— COLUMNIST
Michael Oren
IS GLOBAL MEDIA BIASED?
JERUSALEM POST: New List
of Israel's Friends and Foes
Le Quotidien d'Oran,

Algeria


Arabs, Palestinians Suffer
Fate of American Indians
TRANSLATED FROM FRENCH


"As was the desire of the West,
the Arab Spring has been for
Arabs what the White man was
to the American Indian: a cancer
that has metastasized, infecting
almost the entire Arab nation
and compelling people to make
war in their own backyard. To
put it another way, walk over
one's corpse with one's feet."

—COLUMNIST Moncef Wafi
THE AGONY OF THE ARAB WORLD
JERUSALEM POST: Remembering
an America Who Died for Israel
Saudi Gazette,

Saudi Arabia


Afghan Election 'Disaster'
Imperils U.S. Presence


"Ghani and Abdullah are handing
the Taliban on a platter both a
political and a propaganda victory.
It is a disaster. ... If there's no
settlement soon, there will be no
one to sign the agreement to
extend the presence of American
military forces by another year.
Logistically, U.S. forces need to
plan to stay put or quit by 2015,
and now, as they say, there is a
shrinking window of opportunity
to stop the scheduled drawdown."

—EDITORIAL, Saudi Gazette
AFGHANISTAN: THE NEXT DOMINO?
ISRAEL NATIONAL NEWS: Israel's
'Moral Authority': Get Real, Heraldo!
Le Quotidien d'Oran,

Algeria


ISIL Hoists Saudi Royals
By Their Own Petards
TRANSLATED FROM FRENCH


"Blinded by their hatred of Iran,
the Saudis funded and armed ISIL,
and put pressure on Sunni rebels
in Iraq to align with the terror
group. By supporting ISIL against
al-Qaeda and helping it take over
groups affiliated with al-Qaeda in
Syria and in Iraq, Saudi 'strategists'
thought they had diverted a 'jihad'
involving their country. Now they
find that they've hatched a force
with the ambition of rallying all
Muslim lands under its banner,
including Saudi Arabia itself."

—COLUMNIST Kharroubi Habib
SAUDIS: A FATAL MISCALCULATION?
ISRAEL HAYON: Iron
Dome is Proving its Worth
ISRAEL NATIONAL NEWS:
Kerry Urges Netanyahu and
Abbas to Exercise Restraint
L'Orient Le Jour,

Lebanon


The Mysteries of ISIL
and 'America's Hand'
TRANSLATED FROM FRENCH


"Political forces in Lebanon
and elsewhere continue to
question the reality of the
threat that ISIL poses to the
region. These forces are
convinced that ISIL is a
'giant with feet of clay' that
for the moment has a role
to play, but which will leave
the scene once its 'mission'
is accomplished. To advocates
of this thesis, the situation
remains well under control,
at least as far as the
Americans are concerned. "

—COLUMNIST Scarlett Haddad
AMERICA'S HIDDEN HAND?
Khaleej Times,

United Arab Emirates


'True Spirit' of 1776
Applies to all Peoples


"As America celebrates another
July 4 with its usual aplomb and
gaiety, it would also be timely
for that nation to do some soul-
searching on the role it plays
internationally. Whatever the
domestic politics taking center
stage in the U.S. today, what its
politicians must remember is
that their decisions have far-
reaching global consequences."

— SOURCES, Debka File


WHAT DOES U.S. OWE THE WORLD?
L'Expressions

Algeria


Modern Terrorism: An
American 'Success' Story
TRANSLATED FROM FRENCH


"Since 2003, it has been quite
understood that U.S. arguments
legitimizing the war on terror
were a deception. These were
falsehoods that enabled the
Americans to tell the world of
a jihadist 'plague,' and say that
they were the only ones who
were in possession of a cure."

—COLUMNIST Karim Mohsen
TERROR TODAY: A U.S. CREATION?
Sotal Iraq,

Iraq


ISIS: 'American-Zionist
Tool' for Dissolving Iraq
TRANSLATED FROM ARABIC


"Strangely enough, America today
is fighting ISIS, and has sent experts
to Iraq for that very purpose. For
whom? For the love of Iraqis? And
for whose benefit does America
support ISIS and provide it with
weapons in Syria? ... Today it is
essential for us to stand against, pay
careful attention to, and analyze
carefully, all U.S. and Israeli plans."

—COLUMNIST Ali Abed Al Ghazzi
IRAQ: SUSPICION ABOUT U.S. MOTIVES
Debka File,

Israel


U.S. 'Arms' Drones Over
Iraq to 'Protect Embassy'


"The targets were defined by
Martin Dempsey, Chairman of
the U.S. Joint Chiefs of Staff,
as striking at ISIS leaders and
defending strategic facilities.
He didn't elaborate. ... Debka
File reports he was referring
to the Haditha Dam across the
Euphrates. ISIS has battered
Haditha for days now. ... The
dam is key to water supplies
in most of country, including
Baghdad. With its capture,
al-Qaeda's affiliates will gain
control of northern Iraq's oil
refineries and pipeline system."

— SOURCES, Debka File


ISIS CLOSES IN ON DAMS, PIPELINES
Debka File,

Israel


Egypt Sending Troops
to Saudi Arabia as ISIS
Heads Toward Border


"Egypt is sending a commando
force to Saudi Arabia and boost
its border defenses. This flurry
of Saudi-Egyptian action comes
in the wake of intelligence that
ISIS fighters headed toward the
Saudi border with the intention
of seizing the Iraq-Saudi crossing."

— NEWS ITEM, Debka File
WELCOME BACK BAATHISTS?
Khaleej Times,

UAE


Baghdad's Latest
al-Qaeda 'Bombshell'


"Baghdad's announcement it
has unearthed an al-Qaeda plot
to acquire Iraq's chemical arms
is nothing short of a bombshell.
Indeed, it ] opened a Pandor's
box, and at a time when the
nation is sliding toward anarchy."

— EDITORIAL, Khaleej Times


IRAQ'S LINGERING WMDs ...
Global News Video


VIDEOS: Iraq's Feuding
Clerics and Reactions
to Events in Iraq, ISIS
SEVENTEEN NON-U.S. NEWS SEGMENTS


This is our June 18 roundup
of video content from non-
U.S. sources to catch you up
on the Iraq crisis, today from
Al-Arabiya of the UAE, the
BBC, Iraq's Anwar TV, Iran's
Press TV, RT, Deutsche Welle,
France 24, Euronews, and
Web video allegedly from ISIS.'

— IRAQ: SUNNI VS. SHIITE


THE FIGHT OVER MUHAMMAD'S HEIR
Arabic Publications,

Middle East


Arabic Views on Ralph
Peters and Redrawing the
Borders of the Middle East
SIX COLUMNS


For years, columnists in the Middle
East have been writing about how
the West has detailed plans about
'redrawing the Middle East.' For
many in the Muslim world, recent
events, including the turmoil in Iraq
and Syria, rather than showing that
the West is losing control, show
that things are going according to
plan. Here are a few columns on the
issue Worldmeets.US has translated
and posted over recent years. It all
began with a 2006 column written
in the U.S. Armed Forced Journal
by ex U.S. Army Lieutenant Colonel
Ralph Peters entitled 'Blood Borders:
How a Better Middle East Would Look.'

— ARAB VIEWS ON A CHANGING MAP


WESTERN MAPS: ALL ACCORDING TO PLAN?
Arabic TV, BBC,

Iraq, U.K.


VIDEOS: Hillary, Jihadis,
ISIS in Iraq, for June 13
NINE NEWS SEGMENTS


News segments with Secretary
of State Hillary Clinton, former
Iraqi Prime Minister Ayad Allawi,
segments from Iraqi and Arabic
television, and from Europe, on
the burgeoning crisis in Iraq.

— NEWS AND COMMENT ON IRAQ


IRAQ WAR REDUX?: WHAT TO DO?
AL Arabya,

UAE


With Mosul Lost, Maliki
Offers Guns to Citizens
Ready to Battle the ISIS


"Prime Minister Nuri al-Maliki
offered guns and equipment to
citizens who volunteer to fight
Islamist militants, hours after
the government forces lost the
northern city of Mosul to the
al-Qaeda-linked Islamic State in
Iraq and Greater Syria (ISIS). ...
In a statement broadcast on state
TV, Maliki said the cabinet has
'created a special crisis cell to
oush the process of volunteering
equipping, and arming civilians."

— NEWSITEM, Al-Arabya


COLLAPSE OF THE IRAQI MILITARY
The Peninisula,

Qatar


Critics of Sargeant Bergdahl's
Release Endanger More Lives


"The message this controversy sends
to families of those serving in conflict
zones is extremely ominous: if one
day their loved ones are captured
while on duty, the government's
chances of securing their release
are slim, as no government, in the
effort to rescue its own troops,
wants to be seen as aiding the enemy."

— EDITORIAL, The Peninisula


KERRY DEFENDS PRISONER SWAP
The Daily Independent,

Nigeria


Military Faults Amnesty
International Claims it
Knew of Girls' Abduction


"It is idiotic and incomprehensible
for anyone to say that the military
had prior information before the
abduction of the girls and failed to
do anything. But I can assure you
that the federal government will
definitely get to the bottom of
this, [and] it will be properly
investigated. That's all I can say."

—ANONYMOUS Nigerian Official
FINGER POINTING OVER NIGERIAN GIRLS
PUTIN'S REPUTATION BETTER BY THE DAY
L'Orient Le Jour,

Lebanon


The Price of the West's
Broken Promises to Syria
TRANSLATED FROM FRENCH


"It is inexplicable that a conflict
of such magnitude as that in Syria
be politicized to the point of
ignoring the pent up hopes of an
entire people. ... To the leaders
of the free world, please don't
mistake the people of our region
for pawns on a chess board."

—COLUMNIST Joe Acoury
WHEN WILL SYRIA'S CARNAGE END?
Le Quotidien d'Oran,

Algeria


Crimea: Latest Front
for the Rambos of Paris
TRANSLATED FROM FRENCH


"The trio of French Rambos -
Hollande, Fabius and Le Drian,
are showing again that they're
ready to talk with gunpowder.
We imagine that upon hearing
the news, Putin has lost sleep,
the Russian army is in a panic,
and terrified Russian people
are crying for God's protection.
The U.S. and Russia must have
doubled over with laughter."

—COLUMNIST Kharroubi Habib
PUNCHING ABOVE HIS WEIGHT?
Debka File,

Israel


After Harsh Anti-American
Speech, Putin Signs Treaty
on Crimea 'Reunification'

"This was the most acrimonious
speech from any Russian leader
since the end of WWII. ... Putin
delivered an unprecedented
diatribe against the United States,
accusing Washington of flouting
the U.N. in pursuit of its own
interests, breaking international
law by bombing Afghanistan and
Iraq, and fostering an 'Arab spring'
that turned into an 'Arab winter.'"

— DEBKA FILE Sources
PUTIN TAKES THE STAGE AT KREMLIN
DEBKA FILE: It's 'Mutiny'
in the CIA's Iran Desk
ISREAL HAYAM: Defense Minister
Yaalon Warns 'Israel Cannot
Depend on U.S. to At Against Iran'
CAN ISRAEL COUNT ON U.S. PROMISES?
YEDIOTH AHRONOT: Timing of
Iranian Ship Raid Too Perfect
JERUSALEM POST:
Terror's Puppet Master - Iran
SYRIA REBELS' NEW COMMAND POST
The Herald,

Zimbabwe


Ex-U.S. Congress Member
Arrested for Visa Violation;
Possessing Pornography

"It is the way it is - I have been in this
country 17 times during which I have
done a lot of work for the people,
including fighting against sanctions. I
misplaced my passport - but I found it,
which should suggest that I'm uncertain
if I broke Zimbabwe mmigration law."

— FORMER CONGRESSMAN M
elvin Reynolds
REYNOLDS: ON WRONG SIDE OF MUGABE?
The Independent,

Uganda


Obama Warns Museveni
Over Uganda's Impending
'Scientific' Anti-Gay Law

"The medical authorities - the
Department of Genetics at the
Makerere Medical School - say
there remains no proof that
people are genetically gay, I
told the scientists to put it into
writing, which they are now
doing. I will then sign the bill.
... In the 1930s, Hitler made
mistakes because he wanted to
make Germany strong. So some
of these issues are crucial and
should be handled objectively
rather than emotionally."

— Uganda President
Yoweri Museveni


UGANDA JOINS AFRICA'S INTOLERANT
CAN NETANYAHU BE RESTRAINED?
DEBKA FILE: State Department Denies
Kerry Admitted U.S. Failure in Syria
YEDIOTH AHRONOT: Take Kerry
at his Word on Global Boycotts
Dar al-Hayat,

Egypt


The Islamic State of
Iraq and the Levant
- and its Evil Sisters
TRANSLATED FROM ARABIC


"Isn't the eradication of the
Islamic State of Iraq and Syria
a win-win situation for all
Syrians - regardless of who
made the decision to act? ...
The fear is that this will turn
into a long filthy war, which
creates the environment for
extending the life of the
illegitimate Assad regime. ...
Given U.S. support for Iraq
Prime Minister Maliki in his
fight against the Islamic State
of Iraq and Syria - backed with
badly-needed arms, it's too
early to feel good about
eradicating the ISIS, especially
if replaced by its evil sisters."

—COLUMNIST Baker Sidqi
TERROR-WAR IN SYRIA AND IRAQ
TIMES OF ISRAEL: Only One in
Five Israelis Trust Obama on Iran
DEBKA FILE: U.S. Warns
Syria Peace Conference 'Fluid'
Over U.N. Invitation to Iran
Debka File,

Israel


Same Plane Delivers Both
Iranian and Syrian Foreign
Ministers to Vladimir Putin

"According to the arrangements,
Iranian officials first hammer out
an accord with local rulers, such
as Assad, Nasrallah and Maliki in
Baghdad. They then present it to
the Putin for endorsement, after
which Foreign Minister Sergey
Lavrov refers the document to
President Obama Secretary Kerry."

— DEBKA FILE News Item
CHANGES IN MIDEAST DIPLOMACY
DEBKA FILE: Israel Defense Minister
Apologizes for Offending Secretary
of State Kerry, but Does Not Recant
Jerusalem Post,

Israel


Sharon's Final Road:
To an Israeli West Bank

"Sharon owed his rise to power
to the abject failure of the policy
agreed to at Camp David to seek
a negotiated settlement ... As
U.S. Secretary of State Kerry's
flailing attempt to resuscitate
the process shows, 14 years
later, the PLO hasn't changed."

— COLUMNIST Caroline Glick


DEVOTED FRIENDS AND ENEMIES
U.S. STATE DEPARTMENT VIDEO:
Vice President Biden Eulogizes Ariel Sharon
DEBKA FILE: U.S. Spies Rent
Hotel Suite to Moniter Secret
Israeli Site; and Not Just NSA
YEDIOTH AHRONOT:
Big Brother Obama
YEDIOTH AHRONOT: No
Secrets On Our Phones
ISRAEL NATIONAL NEWS:
Secret Peace Talk Contents
Revealed By Palestinians
JERUSALEM POST: U.S. Spying
Gives Boost to Free Pollard Effort
JERUSALEM POST: Why
Obama Won't Pardon Pollard
JERUSALEM POST: Pollard's
Continued Imprisonment
Shows 'Anti-Jewish Bias'
Turkish Weekly,

Turkey


America Presses Turkey
Over Chinese Missile Bid

"This Chinese company is under
American sanctions. And these
sanctions really hurt. Any deal
with the Chinese company will
be toxic. Touching it would be
like touching poison fish. That
would make it very difficult to
Turkish firms to do the business
they've been doing in the U.S."

— U.S. Message to Turkey
JERUSALEM POST: Will Tehran
Step Up its Covert War?
JERUSALEM POST: Kerry Forces
Israel's Moment of Decision
JERUSALEM POST: Pollard and an
American Jewish Renaissance
YEDIOTH AHRONOT: 'Arm Thyself!'
Jerusalem Post,

Israel


No Holds Barred: Does
Barack Obama Hate Evil?

"In the cool detachment of
the president's pragmatism
toward Iran, you may think
he was talking of a trade
deal with Switzerland. You
would not know that he was
speaking about a regime
that machine-gunned its own
citizens in the streets when
they opposed the stolen 2009
election; stones women to
death; and hangs homosexuals
in public from atops cranes. "

— COLUMNIST
Shmuley Boteach
JERUSALEM POST: Obama's
Munich Reverberates, but
Israel is no Czechoslovakia
JERUSALEM POST: Why
Obama Won't Pardon Pollard
JERUSALEM POST:
Misrepresenting Mandela
Sunday Independent,

South Africa


Mandela: A Legacy that
Transcends the Centuries

"He stands out as having been the
last to bury the corpse of European
colonial domination in Africa; the
first to tower the world during
tha geopolitical realignments that
characterised the end of the Cold
War; the symbol of an emergent
democratic and inclusive statehood
in an era of rising social movements;
a global icon in an era of globalization."

— COLUMNIST Joel Netshitenzhe


A LEGACY FOR THE WORLD TO CHERISH
JOB ONE: NUKES TO SAUDIS
JERUSALEM POST: Israelis Want
Less Dependency on U.S.: Poll
JERUSALEM POST: FM Liberman:
'Israel Needs Allies Other than U.S.'
YEDIOTH AHRONOT: Weakened
U.S. status Obligates Israel to
to Move Toward Peace
Jerusalem Post,

Israel


Deal with Iran: Same World,
Opposite Risk Assessments

"Judging from their reactions to the
deal that world powers signed with
Iran in Geneva early Sunday morning,
Prime Minister Netanyahu and President
Obama live in completely far worlds."

— COLUMNIST Herm Keinon
HISTORY IS MADE - BUT IS THIS GOOD?
JERUSALEM POST: Iran Deal
is Riskier than Meets the Eye
JERUSALEM POST: French Foreign
Minister Doubts Israel Will Strike
JERUSALEM POST: Iran Deal
is Riskier than Meets the Eye
JERUSALEM POST: Israel
to Send Team to U.S. to
Work on Final Nuclear Deal
YEDIOTH AHRONOT: John
Kerry: Persona Non Grata
YEDIOTH AHRONOT: Pros
and Cons of Geneva Feal
YEDIOTH AHRONOT:
'Total, Unmitigated Defeat'
Debka File,

Israel


Seven Pro-Iran Nuclear
Loopholes in Iran Deal

"Lavrov summed up the four-
day conference by saying:
'Considering the whole body
of circumstance, there are no
losers [in the Geneva deal],
all sides are winners' - a view
seriously challenged by Israel,
Saudi Arabia and most other
Middle East governments."

— REPORTER Yifa Yaakov
AS TEHRAN'S CENTRIFUGES TURN
JERUSALEM POST: Netanyahu
Urges France Not to Weaken
on Iranian Nuclear Talks
YEDIOTH AHRONOT: Can
Israel Survive Obama?
Okaz,

Saudi Arabia


NSA Crisis Exposes
American Dream
as Counterfeit One
TRANSLATED FROM ARABIC


"We all witnessed this 'great
power' at the brink of
bankruptcy, as the federal
government shut down. ...
to the great frustration of
many who once saw in this
'paper tiger' an ethical ideal
that transcends religion and
morality, the utopian model
collapsed. And now with
Snowden's help, America's
spying ethic is exposed."

— COLUMNIST
Ahmad Mostapha Al Ghurr
ISRAEL: 'ALL OPTION ON THE TABLE'
DEBKA FILE: Israel-U.S.
Rift Emerges Over U.S. Plan
to Allow Tehran to Enrich
Uranium with Sanctions Relief
ISRAEL NATIONAL NEWS:
Obama's Record Indicates
He Won't Stop Iran
JERUSALEM POST: Kerry
says U.S. Considers Israeli
Settlements 'Illegitimate'
AMERICA: ISRAEL'S LEAKY ALLY
Dar Al-Hayat,

Saudi Arabia


NSA, Drones Strikes, and
Obama's 'Ethical Collapse'

"What would make the president
of France praise fugitive Edward
Snowden, who is wanted by the
US.? The U.S. surveillance scandal
has arisen in such a way as to show
the extent of the administration's
deception, or, at best, the extent
to which America has departed
from the principles set down by
Mr. Obama for his government. "

— COLUMNIST Abdullah Iskandar


HYPOCRISY AND MORAL DILEMMA
TIMES OF ISRAEL: Netanyahu
Makes Case for Preemptive Strike
Jerusalem Post,

Israel


Saudis are Standing Up
for U.S. Allies in Mideast

"The Saudis are testing Obama, as
they have seen how he tends to
waver under pressure as he tries
to keep both sides happy. ... And
quietly, America's traditional allies
in the region - like Egypt, Israel,
Jordan and the Gulf states - are
rooting for the Saudi Arabians."

— DEBKA FILE News Item
BANDAR BIN SULTAN UNLEASHED
JERUSALEM POST: Turkey Joins
Saudis in Showing Displeasure
Over U.S. Policy on Syria
JERUSALEM POST: Norway
Rejects U.S. Request to
Destroy Syria Chem Arms
ISRAEL HAYOM: The America-
Related Saudi Predicament
JERUSALEM POST: Talks
Between Iran, West may take
'Several Months' for Results
YEDIOTH AHRONOT:
Iran Now has no One to Fear
JERUSALEM POST: Sheldon
Adelson's 'Atomic Bomb
in Iranian Desert' Comment
TIMES OF ISRAEL: Netanyahu
Makes Case for Preemptive Strike
Debka File,

Israel


Obama 'Forewarns'
Netanyahu: Iran Sanctions
to Be Partially Lifted

"Debka File reports exclusively
from Washington and Jerusalem
sources that the reduction will
apply to 'non-significant' yet
'substantial' sanctions. ... Israel is
the only ally to receive prior
warning of this decision - and the
only one to be briefed in detail
of the understandings reached
with Tehran, including Iran's
concessions on its nuclear plans."

— DEBKA FILE News Item
Yedioth Ahronot,

Israel


'Obama is No Sucker'

"Iran, which is collapsing
under the burden of the
sanctions, has an interest
in reaching an agreement
with the West. ... No one
in Washington plans to
ease sanctions before Iran
delivers the goods. The U.S.
may now be conciliatory,
but it is not a sucker."

— COLUMNIST Orly Azoulay


TIME FOR CHANGE IN TACK?
DEBKA FILE: No Showdown, but
Obama, Netanyahu Bridge No Gaps
YEDIOTH AHRONOT: Israel 'Not
Giving Diplomacy a Chance'
YEDIOTH AHRONOT:
Only One Exposing Truth
ISRAEL HAYOM: Iran Flirts,
Israeli has Obligations
ISRAEL HAYOM: Resist
the Misleading Iranian Model
ISRAEL HAYOM: A
Compromise Among Friends
YEDIOTH AHRONOT: Nukes and
Palestine - Obama's Worktable
JERUSALEM POST: Obama's
Startling Linkage of Iran and
Israeli-Palestinian Peace
JERUSALEM POST: Netanyahu
Has His Work Cut Out for Him
DEBKA FILE: Obama Starts
Diplomacy with Iran After Quietly
Accepting its Nuke Program
ISRAEL HAYOM: Rouhani's Farce
ISRAEL HAYOM: Obama Waves White Flag
Debka File,

Israel


America, E.U. Rush Headlong
Into Accepting a Nuclear Iran

"President Rouhani and members of his
regime have suddenly been given free
license to fill op-ed pages in important
Western media with smooth propaganda
for Western audiences. ... Under their
slick new façade, the ayatollahs have not
changed their spots. Washington has."

— EDITORIAL, Debka File
DEBKA FILE: Kerry-Lavrov Deal on
Syria Chemical Arms 'Slips Away'
YEDIOTH AHRONOT: America is
Leaving - We'll End Up All Alone
YEDIOTH AHRONOT: Diplomatic
Solution is the Only Solution
ISRAEL HAYOM: The Stage is
Set; Let the Propaganda Begin
Tishreen,

Syria


Misunderstanding between
East and West Begins in Syria
TRANSLATED FROM ARABIC


"The two exchange prophecies and
counter-prophecies: of a West about
which we in the East know little -
other than the picture of its political
claws ripping into the flesh of our
occupied lands; and an Islam about
which the West knows little - other
than its simplistic image of so-called
'political Islam,' which is a phrase
invented by the U.S. administration
itself as a pretext for its new war
against the entire Muslim world."

— CLERIC Hussein Ahmed Shahada


THE HEART OF THE MISUNDERSTANDING?
Debka File,

Israel


Obama-Putin Deal on Syria
Also Eases Iran Sanctions

"For President Obama, the two
issues - the disposal of Syria's
chemical weapons and resolution
of the nuclear controversy with
Iran - were closely interwoven
in his quiet exchanges with Putin,
which emphasized diplomacy."

— DEBKA FILE News Item
Debka File,

Israel


Obama Again Puts Strike
and Congress Vote on Hold
to Try Russian Proposal

"Syria Foreign Minister Moallem
was informed that the Kremlin
expected a positive and speedy
answer from President Assad.
Within the hour, he came back
with a welcome for the Russian
'proposal' to place Syria's chemical
weapons under global control.
But he said nothing about letting
the arsenal be moved out of the
country and destroyed, as both
Lavrov and Kerry have specified."

— DEBKA FILE News Item
OBAMA: HELPED OR HURT BY PUTIN?
JERUSALEM POST: Obama's
Latest Middle East Disaster and
the Republicans to the Rescue
ISRAEL HAYOM: Middle East Tense as
Moment of Truth on Syria Draws Near
ISRAEL HAYOM: Syria
Strike Will be no Tea Party
DEBKA FILE: U.S. Air Force
Plans to Target Syria's Air Force,
Missiles and Air Defenses
Debka File,

Israel


Putin 'Choreographs'
Obama's G20 Isolation

"But even if Putin manages to
isolate Obama diplomatically by
carrying a majority motion
against U.S. a military strike,
he will still have to face up to
the failure of his policy to
prevent the United States from
carrying out its second military
offensive against an Arab nation
in two years - following Libya."

— DEBKA FILE News Item
OBAMA: INTO THE LION'S DEN?
YEDIOTH AHRONOT:
Europe's Syrian Disgrace
JERUSALEM POST: Netanyahu
'Implores' Ministers Not to Talk
of Obama's Decision on Syria
Jerusalem Post,

Israel


Iraq Scares Britain
Out of Middle East


"The 'dodgy dossier' of
intelligence that Tony
Blair presented to the
Parliament in 2003,
which proved wholly
misinformed, led the
U.K. to take part in
the Iraq invasion. ...
Many of those who
voted in favor of that
2003 motion– which
preceded the bombing
of Baghdad by hours–
voted no on action
in Syria on Thursday."

— CORRESPONDENT
By Micheal Wilner
YEDIOTH AHRONOT: Obama's
Dilemma and Understandable
Caution When it Comes to Syria
THE DAILY STAR: America's Stigma
DEBKA FILE: Mideast on High Alert,
as Obama's Last-Ditch Bid for
Syria Deal with Tehran Fails
JERUSALEM POST: Moral Outrage
Over Syria - and What Comes Next
ISRAEL HAYOM: For Israelis,
Gas Masks are Not the Issue
DEBKA FILE: Expecting Obama
to Tie Israeli Hands, Assad May
Hit Israel for U.S. Strike
DEBKA FILE: Israeli Reserves
Called; U.S. Beefs Up Qatar Base;
Syria Moves Units to Shelter
ISRAEL HAYOM: Thirty Seconds
Over Damascus is All U.S. Needs
INDEPENDENT: America
is 'Arrogant and Unreliable'
YEDIOTH AHRONOT: Al-Qaeda
Plan to 'Change the Face of
History' Led to U.S. Scare
INDEPENDENT: Like Tehran,
Assad Crosses 'Red Lines' Under
Cover of West's Doubletalk
ISRAEL HAYAT: Terrorists 'Aim
to Hit Israeli, Jewish Targets
Worldwide' in Coming Weeks
YEDIOTH AHRONOT: U.S. Overreaction
is Psychological Victory for al-Qaeda
DEBKA FILE: Kerry Builds
U.S.-Arab Superstructure to
Direct Israel-Palestinian Talks
JERUSALEM POST: Kerry
says Talks Aim for Final-
Status Deal in 9 Months
JERUSALEM POST: Resolution
in U.S. Senate Backs Kerry's
Middle East Peace Push
JERUSALEM POST: U.S. Officials
Say Palestinian Referral of Israel
to ICC Unlikely While Talks Last
Israel, UAE, U.K., Qatar, Iran


Helen Thomas - Views
and Video from Abroad

"Thomas was a fearless speaker of
truth to power, taking on the
Washington establishment on issues
such as the invasion of Iraq, official
secrecy and Israel. She may have on
occasion been on the wrong side of
her peers, but Helen Thomas was
certainly on the right side of history."

— EDITORIAL, The National


SHE ALTERED LANDSCAPE FOREVER
AL-ARABIYA: Truths and Lies
about America's Role in Egypt
The Daily News,

Tanzania


Mama Sarah Explains Why
Obama 'Snubbed' Kenya

"People of America accepted
my son thanks to his generosity.
He loves people and will not
involved himself with those
whose integrity he questions.
In that, he is so much like his
father, a typical Luo man
who was tall and stood upright."

— Mama Sarah, Obama's
Paternal Grandmother


THE BIGGEST QUESTION IN KENYA
The Independent,

South Africa


Obama's Six Deadly Sins

"A controversy has erupted at
the University of Johannesburg
over the decision to award
Obama an honorary doctorate.
... It is important, under these
circumstances, to offer a solid
case for the prosecution, acting
as a Counsel for Damnation in
'trying' the first Black president
of the U.S. for six 'crimes'
of omission and commission."

— Adekeye Adebajo, Director,
Centre for Conflict Resolution


OBAMA COMES UNDER ATTACK
EARLIER AFRICA/MIDDLE EAST POSTS
NThe Hankyoreh,

South Korea


Kim Jong-un Calls Americans
'Cannibals' and 'Homocides'


"The purpose of my visit [to Sinchon's
Museum of American Atrocities] is to
further enforce education about class
consciousness and opposing American
imperialism. This is to help create the
political conditions needed to arouse
tens of millions of troops and prepare
citizens for a decisive confrontation
with American. Holding illusions about
the enemy will lead only to death."

— SUPREME LEADER Kim Jong-un


KIM JONG-UN DOES HIS OWN DIRTY WORK
La Cronica De Hoy,

Mexico


The Missing 43 and the CIA
TRANSLATED FROM SPANISH


"A growing number of voices point
to the presence of destabilizing
agents in Mexico. The can clearly
be seen from the perspective of a
general uprising - which is what
these protests are. They are well
calculated, progressive, and have
sources of funding no one checks.
Let's turn to the never-answered
charges of WikiLeaks: that U.S.
soldiers are actively involved in
the drug war [in the form of
negotiations with the drug cartels]."

— COLUMNIST Carlos Ferreyra
MEXICO'S MISSING 43: A CIA HAND?
La Jornada,

Mexico


Undocumented Cannot Count
on Obama Migration Initiative
TRANSLATED FROM SPANISH


"It is fair to wonder whether Obama has
the necessary determination to carry out
his plan to offer temporary migration
regularization, particularly given what
this may mean for the remainder of his
term. Among other items, the possibility
exists that the Republican opposition
will hold up passage of the country's
budget package for next year, which
would bring significant economic risk not
only to the United States but the world."

— EDITORIAL, La Jornada
DOES PRESIDENT OBAMA HAVE THE MOJO?
El Universal,

Mexico


Mexican Leaders Must Back
Mr. Obama on Immigration
TRANSLATED FROM SPANISH


"The economic and social agenda of
the U.S. continues to run up deficits,
deficiency and imbalances. Migration
is one of them. The situation should
be reviewed carefully and responsibly
in terms of what Mexico can do to
support Mr. Obama in his battle for
regularization, which to us is not an
issue involving foreigners."

— COLUMNIST Luis Herrera-Lasso
WHAT CAN MEXICO DO FOR OBAMA?
GLOBE & MAIL: Obama's Keystone
Stance Unworthy of Good Neighbors
NATIONAL POST: Canadians
Finally Get Why Americans
gave up on Obama
TORONTO STAR: Why the
Keystone Pipeline Doesn't Matter
TORONTO STAR: Canada Losing
Friends Over Climate Change
Estadao,

Brazil


Like her Friend Putin,
the 'Incompetent' Dilma
Lives in 'Another World'
TRANSLATED FROM PORTUGUESE


"Guided only by puerile anti-
Americanism, Dilma was one
of the few heads of state
among G20 leaders to save
Putin from the isolation to
which he condemned himself.
In doing so, she may please
her third world cheerleaders
who always thrill at the sight
of someone challenging the
U.S. and its Western allies,
but she diminishes the role of
Brazil. ... The cynicism of the
Russian autocrat is no greater
than Dilma's incompetence."

— EDITORIAL, Estadao
ROUSSEFF: ON THE WRONG SIDE?
The Diplomat,

Japan


China and Russia Seek
Expanded Defense Ties


"The message is clear: China and
Russia may both be more or less
estranged from Western powers,
but they have each other. China
and Russia share the same stated
goal as the U.S. and its allies - a
peaceful, stable Asia-Pacific -
but they have very different
views about how to get there."

— COLUMNIST Shannon Tiezzi
PUTIN-XI: THEY HAVE EACH OTHER
Local Media,

Australia


G20: Threesomes,
Beer, and Social
Media in Brisbane


It's time to get a last
take on the G20 from
Brisbane's local media
outlets. Not only does
it include some left-
handed compliments
for President Obama
and some off-color
references to a
'threesome' involving
President Obama, Aussie
Prime Minister Tony
Abbott and Japan Prime
Minister Shinzo Abe, it
includes a look at the
obvious: a summary of
what the final G20
Communique says.

— CANADIAN COVERAGE


A FAREWELL TO BRISBANE
Brisbane Times, Canberra Times, The Age


Wall-to-Wall G20
Coverage from Australia


The G20 Summit is underway in
Brisbane, and the Aussie press is
covering it wall to wall. This is
the latest news and the sounding
of some of the nation's leading
columnists on Russian warships,
the 'frontshirting' of Vladimir
Putin, hand-wringing over the
U.S.-China emissions agreement,
and some badmouthing of the U.S.

— Latest from G20 in Brisbane
MAJOR ECONOMIES IN TIME OF WAR
Briz 21, 7 News, RT, FT, Sky News, Euronews


VIDEOS: G20 Opens in Australia;
Russian Warships Raise Tension


It's time for the last summit of President
Obama's Asia trip - the G20 in Brisbane
Australia. Unlike the G8/G7, Vladimir
Putin has not been excluded to the G20,
the ramifications of which are already
being felt. After Australia Prime Minister
Abbott challenged Russian President Putin
over MH17 at the APEC Summit in Beijing,
Russian warships steamed over to the
time Australian coast just as Putin landed
in the country. Here is a sampling of global
coverage of these and other issues from
around the world - starting with local
reports from Brisbane, Australia:

— VIDEO on the G20 in Brisbane
Financial Post, Toronto Star, Macleans,

Canada


Canadians Watch, Hope,
and Fret Over Keystone
Pipeline Debate in U.S.


With the Republicans taking
complete control of the U.S.
Congress and the sealing of
an emissions reduction deal
between the United States
and China, Canadian papers
are packed with comment
about whether all of this
means that President Obama
is more ikely to approve Phase
4 of the Keystone XL pipeline.
Here is a sample of the debate
in the Canadian press today.

— CANADIAN COVERAGE
SCMP, CCTV, White House,

China, U.S.


TEXT-VIDEO: Obama Meets Xi;
Climate Deal; Obama Denies
U.S. Role with HK Protesters


After a 'private banquet' and 'an evening
stroll,' Hong Kong's South China Morning
Post reports that Presidents Obama and Xi
signed agreements on trade, defense and
security, but the deal on the environment
will likely to have the greatest impact.
Of course, whether agreed to limits on
emissions are kept is entirely dependent
on the economies of the two countries.
The two leaders agreed to military
'confidence building measures' to 'reduce
the risks of accidental clashes - which one
would have hoped was already the case.
And a few days ago, an agreement was
struck to reduce duties on electronics.

— The Latest from APEC and Beijing
XI AND OBAMA: SIGNING DEALS IN BEIJING
Folha,

Brazil


Republican Victory
Plunges Americas
Summit into Crisis
TRANSLATED PORTUGUESE


"The so-called Bolivarian
countries have announced
that they will only take part
in the Summit in April if
Cuba were invited, which
the U.S. opposes. President
Dilma Rousseff supports
Cuba, which means she will
support a de facto 'disinvite'
to Obama precisely when,
in theory, a rapprochement
between the two nations
would be under way after
the Edward Snowden
episode. … This situation
was there before the
Republican victory, but after
it, things have gotten far
more difficult for Obama."

— COLUMNIST Clovis Rossi


A SHOWDOWN NEXT APRIL
Russia Today, CCTV, White House


VIDEOS: Putin, Obama,
Xi, Entertainments at
APEC Summit in China


This is a posting of video from
the APEC summit so far, which
includes a look at the dizzying
array of entertainment put on
for APEC leaders, starting with
the kooky dinner welcomes,
the keynote speeches of Putin,
Obama and Chinese President
Xi, and then performances for
visiting dignitaries - which
are quite impressive indeed.

— PUTIN, OBAMA, XI AND APEC


POLITICS AND ENTERTAINMENT
The Daily Tribune,

The Philippines


FLASHBACK: New York Times,
CNN Join in Shaming Aquino
Response to Typhoon Haiyan


It was precisely a year ago that the
Philippines was struck by typhoon
Haiyan/aka typhoon Yolanda. The
strongest storm ever recorded at
landfall, the monster typhoon killed
at least 6300 Filipinos. This column
from the Daily Tribune of the
Philippines, posted November 14,
2013, outlines the scale of the disaster
and the response which was nearly
as catastrophic as the weather event.

— REPORTERS Angie M. Rosales,
Ed Velasco, Charlie V. Manalo
and Gina Peralta-Elorde


TYPHOON HAIYAN: A YEAR AGO
MIDTERMS A BOON TO CHINA?
Globe & Mail,

Canada


Do Republicans Simply
Understand Voters Better?


"Personally, I think most Americans
are basically pragmatic. Domestically,
they want governments that work,
and globally they want strength
without adventurism. That seems
reasonable enough to me. As for Mr.
Obama's legacy - right now, it's hard
for me to see it. I wouldn't be
surprised if he sinks without a trace."

— COLUMNIST Margaret Wente


REPUBLICANS: MORE UNDERSTANDING?
TORONTO SUN: It's Time
to say 'Yes' to Keystone
GLOBE & MAIL: Republicans
Win, but America Suffers
Toronto Star,

Canada


Republicans Dealt Blow,
But Have Yet to Seal Deal


"Two in three Americans - whipped
into a lather by strident Republican
negativity - have succumbed to a
futile anger. They have persuaded
themselves that the nation is heading
for a train wreck when it remains
the envy of much of the world. ...
Crucially, the Republicans have yet
to give working Americans a
positive reason to support them. "

— EDITORIAL, Toronto Star


AMERICANS MISLED BY REPUBLICANS?
Macleans,

Canada


Obama's Horrid Night May
Be Good News for Canada


"Republicans have wrested control
of Congress—and that could help
Canada's energy and infrastructure
agendas. ... By replacing Democrat
Mark Udall of Colorado with Cory
Gardner, Republicans gained a 60th
Keystone pro-pipeline vote, making
their majority filibuster-proof. "

— COLUMNIST Luiza Ch. Savage


A BOOST FOR KEYSTONE PIPELINE
CHINA'S HIDEOUTS UNDER THE SEA
Indian Country Today,

Native America


U.S. Students Need
to Be Taught Native
American History


"In Germany, students in
elementary school recieve
mandatory lessons on the
Holocaust. In South Africa,
a Truth and Reconciliation
Commission bore witness
to Apartheid. ... It is time
for America to shine a
light on its relationship
with the native Indians."

— Kevin Leecy, Chairman
of the Bois Forte Ojibwe


TRUTH AND RECONCILIATION
INDIAN COUNTRY: U.S.
Founding Fathers Knew
Indian Nations are Sovereign
La Jornada,

Mexico


Despite 'Disgust' with
Obama, U.S. Hispanics
Need to Go and Vote
TRANSLATED FROM SPANISH


"If the Senate is lost, however,
the plan to reform treatment
of the undocumented would be
forbidden, and without a
congressional counterweight
to Republican policies against
illegals in the House, numbers
of deportations would rise. For
those two reasons alone, it is
important that Hispanics go
and vote on November 4th."

— COLUMNIST
Arturo Balderas Rodrigue
WILL MINORITIES SAVE THE DEMS?
WHY THE BRAZIL POLLS MATTER
Macleans,

Canada


Canada Needs Less
Security - Not More


"You could build higher
fences around Parliament
Hill. But then the next
one will shoot up a parade.
You could put a rifle on
every street corner. Yet
the next one will use a
grenade. You could pat
down everyone coming
into Downtown Ottawa.
Then the next one will
attack us at Rideau Hall.'"

— COLUMNIST Scott Gilmore


ON NOT GIVING IN TO TERROR
GLOBE & MAIL: Ottawa Gunman
Sought to Renew Libyan Passport
THE STAR: Prime Minister Hid in
Anteroom - 'We were Fu--ing Lucky'
THE SUN EDITORIAL: Attack Shows
Why Canada Must Help Defeat ISIL
THE SUN: Obama
and the Red Line Lie
Globe and Mail,

Canada


Attack on Ottawa:
What We Know so Far


"THE SUSPECT: Michael Zehaf-
Bibeau -- 32 years old -- Father
is a Quebec businessman who
may have fought in Libya in
2011 -- Mother is deputy chair
on Canada's Immigration and
Refugee Board -- Zehaf-Bibeau
intended to travel to Libya and
study Islam, but was unable to
secure valid travel documents
from federal officials -- Zehaf-
Bibeau frequently talked about
the presence of Shaytan, an
Arabic term for devils, in the
world, according to a friend.'"

— REPORTER Evan Annett


SHOOTER: WHY DID HE DO IT?
GLOBE & MAIL EDITORIAL:
After Attack, We're Still Canada
GLOBE & MAIL: VIDEO: Reporter
Josh Wingrove on the Mood in
Ottawa the Day After the Attack
Toronto Sun,

Canada


An Isolated Incident
or the First of Many
Terrorist Attacks?


"While people who monitor
the radicalization of Islamic
youth and of converts were
talking of this heinous act
being perhaps a retaliatory
act for Canada sending six
CF-18 hornets to Iraq and
question what our security
apparatus may have missed,
people here seem to be of
the opinion it's more about
a fame-seeker's breakdown."

— COLUMNIST
Joe Warmington


CANADA ON ALERT: IS IT TERROR?
NATIONAL POST: After Terror
Attack, We Must Remember a
to Balance Security, Freedom
NATIONAL POST: After Ottawa
Shooting, a Sense that 'Nothing
Will Ever Be the Same Again'
Macleans,

Canada


Facebook Tentacles:
'Freeze Your Eggs,
Ladies - it's On Us!

"We should ask whether
the focus on lady parts
reflects another form of
sexism: Why no perk for
the freezing of the male
gonadal product? Male
fertility has a shelf life,
too, though it's a topic
that is seldom discussed."

— COLUMNIST
Anne Kingston
EGGS FREEZE: WHY WORRY?
Folha,

Brazil


Specter of a Dilma
Defeat Puts Fear into
Latin American Left
TRANSLATED FROM PORTUGUESE


"'Of course it's a concern
that the right might return,'
says Bolivia President Evo
Morales. Aecio has said he
will approach toward the
Pacific Alliance - a notion
that Evo rejects outright.
He argues that the Pacific
Alliance is 'an instrument
of the U.S.,' that seeks to
'privatize electricity, the
water and the telephone.'
Clearly, economists from
the Aecio camp would
introduce ideas that are
opposed to Chavismo."

— COLUMNIST Clovis Rossi


BRAZIL: LEANING RIGHT?
CHINA IN AL-QAEDA'S SITES, TOO
Semana,

Colombia


Fighting the 'Media-Created'
Scarecrow of Islamic State
TRANSLATED FROM SPANISH


"The Americans seem to follow
the example of the Mongol hordes,
having exchanged only medieval
horse archers for modern jets and
guided missiles. So today, under
the guise of the media-invented
scarecrow caliphate, or yesterday,
al-Qaeda, they have launched what
they call a 'universal war on terror,'
which is abstract enough, but has
quite specific targets on its radar."

— COLUMNIST Antonio Caballero
QUESTIONING U.S. MEDIA NARRATIVE
El Espectador,

Colombia


Dania Londono Suare:
The Girl Who Rocked
the U.S. Secret Service
TRANSLATED FROM SPANISH


"She didn't seem upset while
in my cab ... She even laughed
from time to time. She said the
man was on Obama's security
detail, that he told her this
while at the disco, and that the
man was rude, not only because
he only paid her 30 dollars, but
because he slammed the
hotel door right in her face."

— Cartagena Taxi Driver
Jose Pena
PERKS OF THE SECRET SERVICE
The Diplomat,

Japan


The Downfall of Kim Dotcom


"The fact that no real proof emerged at
the 'Moment of Truth' to back Dotcom's
much promised 'big reveal' – which
revolved around a conspiracy that New
Zealand had granted him residency only
to make it easier for the U.S. to
extradite him – only added to voters'
impression that he was a charlatan.'"

— Professor Geoffrey Miller
KIM DOTCOM: OVERPLAYED HIS HAND
The Monthly,

Australia


America and the Fourth
Amendment: What Drives
Mr. Edward Snowden?


"Snowden had decided that, unlike
most previous whistleblowers, he
wouldn't try to remain anonymous.
He was convinced that the public
had a right to learn his motives
and determined to protect his NSA
colleagues from investigation. Nor
would he allow all his documents
to be dumped indiscriminately."

— COLUMNIST Robert Manne
THE FOURTH AMENDENT MATTERS
La Jornada,

Mexico


Confronting the
'Digital Panopticon'
TRANSLATED FROM SPANISH


"In Mexico, the digital
sphere has become an
area in which the state
exercises direct coercion:
threats, intimidation,
the falsification of
Tweets and the cloning
of Web sites are part of
a catalogue of practices
designed to immobilize
critics and suspend basic
freedoms of expression."

— COLUMNIST Ilan Semo
THE STATE VS. THE PEOPLE
Huanqiu,

China


Inviting U.S. Meddling,
Hong Kong 'Radicals'
are Courting Disaster
TRANSLATED FROM CHINESE


"Hongkongers should take a
wider perspective and look
beyond the friction of this
particular circumstance. Hong
Kong society should be keenly
aware of its position in the
geopolitical rivalry between
China and the United States.
Hong Kong people should firmly
oppose the minority of radicals
in their midst attempting to
kidnap the destiny of the entire
city for their own political ends.
U.S. influence will inevitably
stretch out its hands toward
Hong Kong. If Hong Kong turns
into a wrestling arena for
America's 'Asia Pivot' to limit
China's rise, it would be a
disaster for our community."

— EDITORIAL, Huanqiu


HONG KONG: AMERICA TO BLAME?
BBC Mundo,

Argentina


Pope Francis Closes in on
Priest Charged w/Pedophilia
Who Escaped U.S. Justice
TRANSLATED FROM SPANISH


"In July, a special papal envoy, Spanish
Cardinal Santos Abril y Castello, paid a
rare visit to Paraguay that has been
interpreted as a mission to evaluate
the situation in the Dioceses of Ciudad
de Este, where the Argentine priest
accused of sexual abuse had been
working for nine years. One source
of tension within the heart of the
Paraguayan Church has been the
presence of Priest Carlos Urrutigoity
who was charged in 2002 of sexual
molestation by a student of the Saint
Gregory Academy in Pennsylvania."

— REPORTER Ignacio de los Reyes
POPE CLOSING IN ON PEDOPHILE PRIEST
O Globo,

Brazil


Post-Fukuyama: Between
Socialism and Barbarism
TRANSLATED FROM PORTUGUESE


"As Fukuyama himself now admits,
in a review of his phrase, history
reacted. Predatory finance capital
retains its power to dictate the
morals and customs of the time, but
it is no longer certain of a future
for only itself, nor does this synthetic
philosophy have the undisputed
blessing the Confucius on the right.
... How about the role of the left in
post-Fukuyama history? Socialism is
having an identity crisis. We may not
know what socialism is any more,
but to know what barbarism is, you
need only open your eyes."

— COLUMNIST
Luis Fernando Verissimo


END OF HISTORY? NO? SOCIALISM? NO AGAIN
IS AMERICA CREATING THE CLASH?
SILVA: BLACK PRESIDENT FOR BRAZIL?
United Nations,

New York


LIVE FEED: The 69th Opening
of the U.N. General Assembly


For the next few days, leaders from
almost every nation in the world will
address one another, highlighting the
issues they believe most deserve
consideration. There are 35 heads of
state and government scheduled to
speak today - and President Obama
is number 14 on today's speaker list.

— LEADERS ADRESS U.N.
HEADS OF STATE ADDRESS WORLD
The Australian,

Australia


John Key Wins Smashing
Victory in New Zealand,
with Help of Kim Dotcom


"Kim Dotcom's big thrust to bring
down Key was a rally to highlight
government surveillance, billed
as 'The Moment of Truth.' ... the
bid urging voters to abandon the
government, due to its claimed
surveillance of the people seems
to have had a reverse effect."

— CORRESPONDENT Rowan Callick
DID SPY CHARGES HELP KEY WIN?
Guardian, NZ Herald, Intercept,

U.K., N.Z., U.S.


VIDEO and TEXT: Kim Dotcom,
Greenwald, Assange, Snowden
Drop NZ Surveillance Bombshell
LINKS TO VIDEOS, TEXT, FROM U.K., U.S., AND NZ


"Web entrepreneur holds panel with Glenn
Greenwald, Julian Assange and Ed Snowden,
to expand on revelations that New Zealand
government sought to implement top-secret
mass surveillance program and misled public."

— SIX LINKS TO VIDEO AND TEXT


MASS SURVEILLANCE SHAKES UP NZ RACE
O Globo,

Brazil


Battle of Granada Redux:
Islam's Revenge on West
TRANSLATED FROM PORTUGUESE


"After the grand illusion of the
Arab Spring, which laughably
foresaw democratic tomorrows
for the Middle East, the wheel
of history now rotates in reverse.
The threat of forces that seek
a rematch against Charles Martel
and the Catholic kings of Granada
is a systemic, never seen threat."

— FORMER FOREIGN MINISTER
Luiz Felipe Lampreia
ISLAMIC STATE: RETURN TO IBERIA?
TERRORISM: TACTIC OF THE WEAK
Folha,

Brazil


IS: Holy War of the
'Center' of the World
TRANSLATED FROM PORTUGUESE


"Until very recently, the war
conducted by the Islamic State
was the real War of the End
of the World - the title of a
book by Mario Vargas Llosa. ...
The problem is that the group's
supporters have moved from
the end of the world to, for
example, Oxford Street in
London, the busiest shopping
street in the world, where
they hand out leaflets. All in
all, it is clear that bombing
mountains in Iraq will not be
enough to win this war."

— COLUMNIST Clovis Rossi
IS ISIL COMING TO TOWN?
Korean Central News,

North Korea


Ferguson: American Society
a Human Rights 'Graveyard'

"Every year, the U.S. issues a report
taking issue with 'human rights record
of other nations as if it were a global
human rights judge. This time, though,
the U.S. is itself disgraced and is now
a global laughing stock. ... The U.S.
must sincerely accept the accusations
of the broad international community
and mind its own business."

—NORTH KOREA
Foreign Ministry Spokesman
NORTH KOREA TALKS HUMAN RIGHTS
The Australian,

Australia


Russians Pushing Flight
MH17 Crash Conspiracy

"Russian Foreign Minister Sergei
Lavrov is alleging there is a lack
of transparency in the probe into
MH17 after a document emerged
proporting to show a secret deal
between Australia and Ukrainian."

— CORRESPONDENT Jacquelin Magna
WHAT OF THE BLACK BOX DATA?
WILL BRAZIL LEADERS FIND THEIR VOICE?
Nikkei Asia Review,

Japan


Sanctions Push Russia,
China Closer; Hurt Dollar

"Incapable of walking on its own two
feet, Iraq seems chained by internal
divisions and an unending cycle of
interventions. ... Iraq continues to
be a testing ground for foreign
ideological practices, whether U.S.
democracy or Saudi fundamentalism."

— COLUMNIST Eiji Furukawa
PUTIN AND XI: A FRIEND IN NEED
TIP NEWS (SIGNAPORE): The
Decline of U.S. Economic
Architecture; Rise of China's
Terra,

Brazil


Obama Running for Office
in Brazil - with bin Laden!
TRANSLATED FROM PORTUGUESE


"U.S. President Barack Obama and
terrorist Osama bin Laden were long
in conflict, until the al-Qaeda leader
was killed in a military operation in
May 2011. More than three years have
gone by, and far from the U.S. and
the Middle East, Brazilian versions of
the two are vying for to be federal
deputies in the October elections."

—NEWS ITEM, Terra
'OBAMA' NOT DONE CAMPAIGNING
Epoca,

Brazil


Post-Bush Iraq Remains a
Theater of War for Others
TRANSLATED FROM PORTUGUESE


"Incapable of walking on its own two
feet, Iraq seems chained by internal
divisions and an unending cycle of
interventions. ... Iraq continues to
be a testing ground for foreign
ideological practices, whether U.S.
democracy or Saudi fundamentalism."

— COLUMNISTS
Rogerio Simoes and Fillipe Mauro
IRAQ: A DEVILISH CHALLENGE
Sydney Morning Herald,

Australia


Ferguson Crisis Exposes
America's 'Political Decay'


"Many in the U.S. and across the
world have weighed in on the
underlying causes of escalating
violence in Ferguson. ... There
has been an utter decimation of
a politics capable of changing the
immediate and underlying facts
that led Michael Brown's murder."

— PROFESSOR Thomas Adams
A DETERIORATING BODY POLITIC
SMH: How Ferguson Police
Became a Militarized Unit
Equipped for War
SMH: Ferguson a Symptom
of a Wider American Malaise
Edmonton Journal,

Canada


Ferguson: Militarized
Policing in Canada
Now Under Scrutiny


"If you don't keep this in
check, it's like a cancer,
it will metastasize into the
justice system. ... We can
learn from what's going on
in the U.S. by making sure
that it does not happen here."

— REPORTER Tyler Dawson
ROLE OF POLICE QUESTIONED
O Globo,

Brazil


Obama to Rousseff:
Get Your Data House
in Order Already!
TRANSLATED FROM PORTUGUESE


"Last year you were angry
because my NSA monitored
the communications of your
government, but now you
have shown that you haven't
taken care of it. What your
government says is that it
doesn't permanently track
the communications network.
That data needs to be stored
for eternity - not for just six
months! Madam, the security
of your network is flea bitten."

— PRESIDENT Obama
ADVICE ON SURVEILLANCE
Folha,

Brazil


Vladimir Putin 'No Hero'
for Troubling the U.S.
TRANSLATED FROM PORTUGUESE


"Putin's Russia is homophobic.
Beyond that, it is extremely
reactionary. ... There are
plenty of reasons for Brazil
not to be tempted to get too
close to Putin. ... Part of the
left has always remained anti-
American, so when someone
like Putin comes to the fore
trying to create complications
for the U.S., they begin to
treat him almost like a hero.
That's nonsense."

— COLUMNIST Clovis Rossi


SHOULD BRAZIL BACK SANCTIONS?
Afghanistan Times,

Afghanistan


Don't Smear Afghan Forces
for U.S. General's Murder


"Being ensconced in a hasty retreat,
President Obama asked the Afghan
government to speed recruitment
and to stand up the Army and police
to weather the U.S. withdrawal.
Under pressure, the Defense
Ministry had to process 7,000 new
recruits per month, so corners
were cut on background checks."

— EDITORIAL, Afghanistan Times
AFGHANISTAN: BLAMING THE U.S.
Afghanistan Times,

Afghanistan


U.S. Still Killing Afghans
'Like We Were Insects'


"America has two faces: one it
wears at home and another it
wears abroad. The two faces
are 180 degrees opposed. At
home, Americans are told that
their government fights for
democracy and human rights -
including women's rights and
tackling terrorism. Abroad,
however, U.S. leaders go
against what they say at home.

— EDITORIAL,
Afghanistan Times
OBAMA: NO BETTER THAN BUSH?
Prensa Libre,

Guatemala


Breaking Power for the Few
and 'Democratizing Liberty'
TRANSLATED FROM SPANISH


"Many of today's problems arise from
concentrations of power and wealth:
slow growth, social exclusion, media
manipulation, migration, violence,
impunity, corruption, barriers to
competition and many other negative
conditions. An economy concentrated
in the hands of a few, and democracy
captured by the same, becomes a
plutocracy (government of the rich)."

— COLUMNIST Samuel Perez-Attias


FLEEING PLUTOCRACY IN GUATEMALA
BACKING FOR U.S. INTERVENTION
La Jornada,

Mexico


Obama on Immigrants:
'Indifferent and Erratic'

"Obama's statement yesterday
is consistent with the erratic,
disappointing, and quite tardy
presentation that characterizes
his White House performance."

— EDITORIAL, La Jornada
OBAMA: TOO LITTLE, TOO LATE
El Periodic,

Guatemala


John McCain Bodes Ill
for Central Americans
TRANSLATED FROM SPANISH


"If Senator McCain, who sits on
the Subcommittee on Western
Hemispheric Affairs, is going to
be the standard bearer of the
Republicans' new policy toward
Latin America, in terms of
immigration we are entering a
new low in relations with the
United States, accompanied by
collision, tension, and hostility.
In the middle will be extremely
vulnerable child immigrants.

— COLUMNIST Edgar Gutierrez
CENTRAL AMERICA'S 'BAD NEIGHBOR'?
Carta Maior,

Brazil


ISIL: The Latest Disastrous
Tool of Western Statecraft
TRANSLATED FROM PORTUGUESE


"For the sake of its obsessively anti-
Iran stance, Washington allowed the
growth of Wahhabism (the most
radical branch of Islam), and the
formation of a large army, to which
it gave a territorial basis to dominate
areas of Syria and Iraq - something
that al-Qaeda never succeeded in
doing. America. acted like Harry
Potter with his first magic wand:
the United States liberated forces
it didn't understand or control."

— COLUMNIST
Francisco Carlos Teixeira
WHY WASHINGTON WANTS MALIKI OUT
Carta Maior,

Brazil


Protesters at BRICs
Summit Seek Asylum
for Edward Snowden
TRANSLATED FROM PORTUGUESE


"Member of the Chamber of
Deputies Foreign Affairs
Committee, Ivan Valente said
that in addition to having a
tradition of granting asylum,
Brazil needs to defend its
sovereignty. 'The Brazilian
government has already given
a tough response from the
point of view of international
relations, but there needs
to be consequences,' he said."

— REPORTER Najla Passos
NEW PUSH FOR SNOWDEN ASYLUM
Diario Co Latino,

El Salvador


Child Migrants: 'Promises
and PR' are No Match for
the Power of 'U.S. Myth'
TRANSLATED FROM SPANISH


"There is no quick fix; no controls
can contain hope. The prevailing
myth of a better life in the U.S.,
achieved at any cost, the mirage of
better life in the land of the eagle
and dollar, cannot be vanquished
with promises, PR campaigns, social
media, or future projects. It can
only be defeated through social,
economic, and human realities."

— COLUMNIST Cesar Ramirez
BATTLING THE APPEAL OF THE U.S.
El Universal,

Mexico


The Mass Migration
of Children Mexican
Authorities 'Missed'
TRANSLATED FROM SPANISH


"The Foreign Ministry says
that things are going well.
Deputy Foreign Secretary
Rubio says that Mexico's
authorities make sure that
child migrants are safe in
shelters. ... To address a
problem, one must begin
by recognizing it. ... The
fact is that the authorities
of this country are not."

— EDITORIAL, El Universal
DENIAL: NOT A RIVER IN EGYPT
Excelsior,

Mexico


Mexico is Doing 'Nothing'
as Migration Issue Spirals
TRANSLATED FROM SPANISH


"The immigration policies of our
country over the past few years
have oscillated between inaction
and the corruption of authorities
responsible for migration issues.
... The truth is that Mexico has no
immigration policy directed at
tackling the root of the problem."

— COLUMNIST Martin Espinosa
STANDOFF AT THE U.S. BORDER
La Prensa,

Honduras


'Nobody's Children' at
the Mexico-U.S. Border
TRANSLATED FROM SPANISH


"Along the way, over 70% of
migrant children will die or be
enslaved. They never reach
their destination because they
are prey to vultures lying in
wait in Guatemala or Mexico
to sexually abuse them, force
them to join criminal gangs that
operate with impunity, or kill
them to intimidate others. They
are kids unwanted by anyone
- the children of no one."

— COLUMNIST Jorge Ortega


PITY THE LITTLE CHILDREN? ...
La Jornada,

Mexico


Our Migrant Children and
Irresponsible Governments


"That the presidents of the United
States and Mexico agreed during a
phone call, to execute 'a regional
strategy to expedite repatriations'
is inadmissible and unbelievable!"

— Dr. Ana Maria Aragones
STATES COMPLICIT ON MIGRATION
Asia Times,

Hong Kong


Iraq Pays Price of U.S.
Sectarian Meddling


"Iran's influence and interests
are so strong that despite much
saber-rattling by US President
Obama, the U.S. cannot possibly
modify the massively changing
reality in Iraq without Iran's help."

— COLUMNIST Ramzy Baroud
O Globo,

Brazil


Finally, an American Cry of
'Collective Sanity' on Guns
TRANSLATED FROM PORTUGUESE


"When will this insanity stop? When
will the nation say 'stop this madness?'
... Richard Martinez' cry of pain was
not a lone one. The words of this
middle-aged man, shaken by a wound
that he will carry with him as long as
he lives, sounded like a collective call,
a cry for reason on behalf of life."

— JOURNALIST Dorrit Harazim
ARE AMERICANS TURNING ON GUNS?
The Australian,

Australia


U.S. Military Base in
Australia Formalized
- 'Likely to to Expand'


"The two leaders approved a
legal agreement formalizing
the deployment of around
1,300 U.S. Marines to the
Northern Territory of Darwin.
... While it is up to the U.S.
to propose specific military
cooperation, the agreement
means Australia is open to
hosting more U.S. Marines
over time, and the use of a
West Australian naval base
as a port for U.S. destroyers."

—CORRESPONDENT David Crowe
La Jornada,

Mexico


The 'Nazi Stench'
and U.S. 'Fascism'
TRANSLATED FROM SPANISH


"The stench that emanated in the
wake of 9/11 and the series of
martial regulations and wartime
powers granted to the Executive
under laws based on anticipatory
self defense are reminiscent of
the 1933 fire at the Reichstag set
by the Nazis for the purpose of
seizing power. It is in this context
that one grasps the significance of
President Eisenhower's warning
about the threat to freedom and
constitutional rights posed by the
military-industrial complex. ... In
the words of Chris Hedges, the U.S.
is now in a post-constitutional era."

— COLUMNIST
John Saxe-Fernandez
WHAT TYPE OF GOVERNMENT IS THIS?
ILLEGAL IMMIGRATION: WHO IS AT FAULT?
THE BITTER FRUIT OF TOTALITARIANISM
Outlook Afghanistan,

Afghanistan


Obama Mimics Karzai
Plan of Freeing Taliban


"Kabul long ago embarked on a
policy of releasing Taliban
prisoners. Hundreds have been
released from Bagram prison.
Yet no one knows of their
whereabouts, and no one takes
responsibility for what they
have done - kill soldiers and
innocent civilians. Meanwhile,
Pakistan was also asked to do so."

— EDITORIAL,
Outlook Afghanistan


MAKING NICE WITH THE TALIBAN
O Globa,

Brazil


Manning and Assange: When
Exposing Crime is a 'Crime'
TRANSLATED FROM PORTUGUESE


"Manning and Assange are accused of
the crime of disclosing crimes. Their
position that they want to trigger a
global, open, and 'hopeful' discussion,
which could give rise to reforms,
were of no use. ... Free people who
love freedom cannot, unfortunately,
offer Manning and Assange no paradise,
but they can offer them something
better: solidarity. And words of
admiration, courage and friendship."

— Dr. Daniel Aarao Reis
ASSANGE: TWO YEARS IN CONFINEMENT
The Nassau Guardian, The

Bahamas


NSA Spying on Bahamas
a Prelude to 'Blackmail'


"What this intelligence program
gives the United States is another
means by which to blackmail the
people of The Bahamas. Dangling
this power over the heads of a
people is an act of hostility. There
is nothing friendly about blackmail."

— EDITORIAL, Nassau Guardian


BAHAMAS: OUTRAGE DOWN UNDER
Afghanistan Times,

Afghanistan


Obama Visit 'Annoys
and Insults' Afghans


"Obama should stop lying
to the world. The first
truth that Afghans want
to hear is that the United
States and its allies have
flopped when it comes to
eliminating terrorism. ...
If that is not the case, then
key U.S. officials should
stop visiting Afghanistan
under cover of darkness."

— EDITORIAL,
Afghanistan Times
AT BAGRAM: WELL PLAYED?
South China Morning Post,

Hong Kong


China and Russia Right
to Cooperate on Energy
Rather than Military


"eijing has repeatedly said that
relations with Moscow need not
focus on politics and military
affairs. Since the Ukraine crisis,
there's been excited talk of a
return of the cold war. Such
hyperbole is unhelpful. Instead,
practical cooperation should
guide relations. It will help
strengthen Sino-Russian ties."

—NEWS ITEM, Reuters
The Diplomat,

Japan


The Bottom Line Origins of
the U.S.-China Spying Row


"China and America's disagreement
over the legitimacy of China's state-
run economic espionage is not just
a reflection of their power positions.
Rather, the clash is ultimately rooted
in their differing conceptions
about the proper role of the state."

— COLUMNIST Zachary Keck
NEVER SHALL THE TWAIN MEET?
China Daily,

China


The Self Defeating Charges
of 'Cyber-Thief' America


"The Snowden leaks indicate that the
NSA and U.S. Cyber Command are the
most formidable state-sponsored cyber
threats in the world today. If they can
be exonerated for what they have
done and still do, accusing others
is just a shameless double standard."

— EDITORIAL, China Daily
FROM ONE CYBER THIEF TO ANOTHER?
Global Times,

China


'Double Dealer' John
Kerry Misleads Vietnam


"This Vietnam War veteran
is now a double-dealer. Hanoi
and Manila must have been
intensely exhilarated when
the word 'provocative' came
out of his mouth. To maximize
its interests, Uncle Sam uses
its 'Asia pivot' to seduce Hanoi
and Manila into being its pawns."

— EDITORIAL, Global Times


IS THE U.S. STOKING CONFLICT?
Indian Express,

India


Like Americans After
Bush's Win, 'We Indians'
Apologize for Modi


"A day after George W. Bush -
the man responsible for the
'global war on terror' - was
re-elected U.S. president in
2004, a young man posted a
photograph of himself on
the Web holding a sign that
read: 'Sorry world (we tried)
- from Half of America.' ...
Has 2002 been forgotten and
forgiven? Is it our turn to say
sorry to the world? I think so."

— COLUMNIST Javed Anand
SHOULD INDIANS SAY 'SORRY'?
CARRILES: TERRORISM WE LIKE?
The Diplomat

Japan


Narendra Modi:
India's Shinzo Abe


"Like Abe, Modi is expected
to focus on reviving India's
economic fortunes while
simultaneously bolstering its
defenses and strengthening
its strategic partnerships
with likeminded states,
thereby promoting regional
stability and blocking the
rise of a Sino-centric Asia."

— Dr. Brahma Chellaney
BUT HOW MUCH LIKE ABE?
El Universal,

Mexico


CNN: A Symbol of
Journalism in Decline
TRANSLATED FROM SPANISH


"The reporting policies of
a news network that was
launched in the mid-1980s
and which changed the
news business forever
with a 24-hour cycle has
become a source of shame
and ridicule. ... The fact
is that journalism as a
counterweight to power
has blurred, becoming in
many cases a business at
the service of corporate
and political power, or a
vulgar little window good
only for entertainment."

—COLUMNIST
J. Jaime Hernandez
SHAMELESS SENSATIONALISM
SHOULD CRITICS CHECK THEMSLEVES?
O Globo,

Brazil


U.S., E.U. are Correct
to Apply Stronger
Sanctions on Russia
TRANSLATED FROM PORTUGUESE


"The question is the dosage:
not so weak that they don't
affect the Russian economy -
and the information is that
up to now they haven't; and
not so strong that they lead
Putin into military madness.
... In the case of the latter,
it's certain that his popularity
would break through the
stratosphere among Russians,
and the West will have more
serious problem to face."

—EDITORIAL, O Globo
TO SANCTION OR NOT TO SANCTION
The Philippine Star,

Philippines


Aquino Gave Obama
'Everything for Nothing'


"The new security agreement
gives U.S. sailors and flyboys
ports and facilities from which
to launch ships, fighters, and
spy drones. In exchange,
Filipino troops are to receive
disaster rescue assistance, some
training, and old equipment the
Americans might have discarded."

— COLUMNIST Jarius Bondoc


TIME TO SET COLONIALISM ASIDE?
China Daily,

China


Obama's 'Un-Neighborly'
Visit to His Asian Allies


"Chinese have long cherished
the naive notion that when
unruly allies go too far, the
U.S. will rein them in. Obama's
trip should be a wake-up call
that this idea was just wishful
thinking. ... By ganging up
with its troublemaking allies,
the U.S. is presenting itself
as a security threat to China."

— EDITORIAL, China Daily
IS PHILIPPINE SECUITY ILLEGAL?
The Manila Times,

The Philippines


Aquino Defense Pact with
America 'Unconstitutional'


"For this 10-year agreement security
agreement, which binds our country
beyond his term and conscripts the
nation as a cog in imperial America's
global defense network, and clearly
not without risk, President Aquino
didn't even bother to consult the
Senate, even though the Constitution
requires Senate approval for treaties."

— EDITORIAL, Manila Times
IS PHILIPPINE SECUITY DEAL ILLEGAL?
The Manila Times,

The Philippines


Filipinos, African-Americans
and the 'Black Man's Burden'


"The Philippine-American War turned
the U.S. into a global empire. I refer
here to the role played by the African-
American soldiers in this war, and their
curious ambivalence to the proclaimed
mission of 'taking up the White man's
burden' and 'civilizing' the Filipino."

— EDITORIAL, Manila Times
PHILIPPINE WAR: TRAITORS AND HEROES
The Manila Times,
The Philippines